Everyone loves a good Halloween movie during this time of the year. Whether you love super scary movies or fun animated Halloween movies, either are enjoyable to watch on a cozy October night at home. However if you are looking for something other than a movie, why not try a documentary? Today for Blog-O-Ween Day 11 I am sharing a list of Creepy Documentaries that will be sure to give you a fright.
Some of these documentaries I have watched and others I have only seen the trailers for. After creating this list though, I definitely want to make sure I watch all of them. Cozy up, get your popcorn, and pick one or more Creepy Documentaries from this list to watch tonight.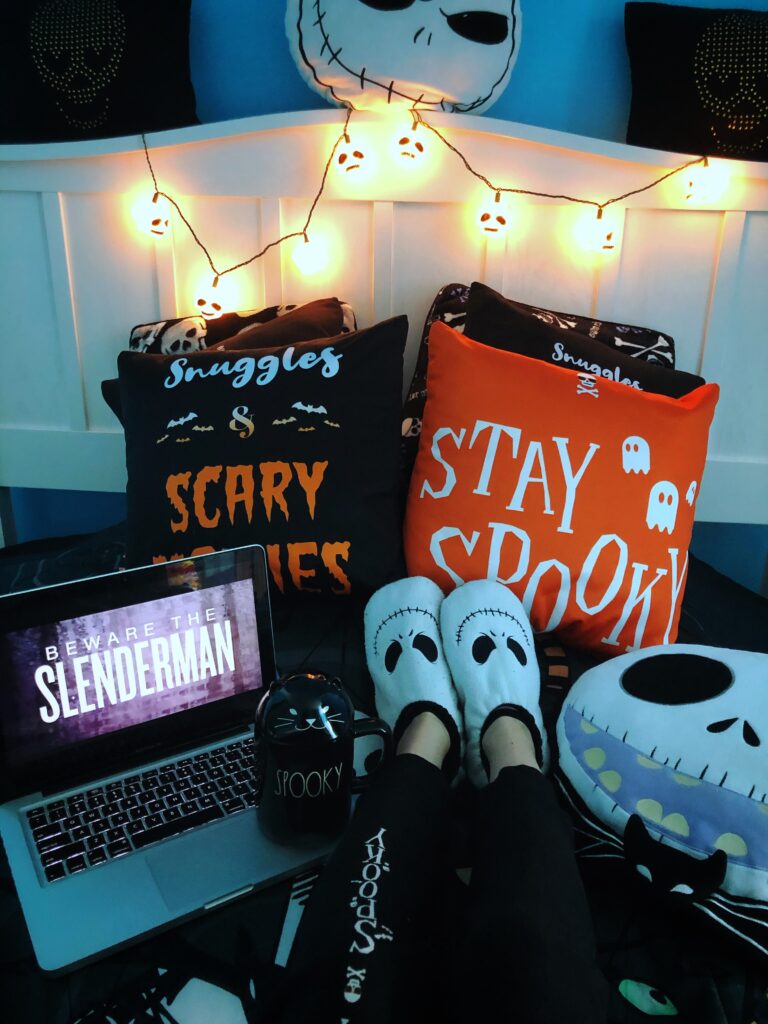 Creepy Documentaries
Beware The Slenderman
Mommy Dead and Dearest
Cropsey
Conversations With A Killer : The Ted Bundy Tapes
Haunters: The Art of the Scare
Dark Tourist
Wrinkles The Clown
Killer Legends
The Imposter
Make sure to save, share, and Pin this post for later!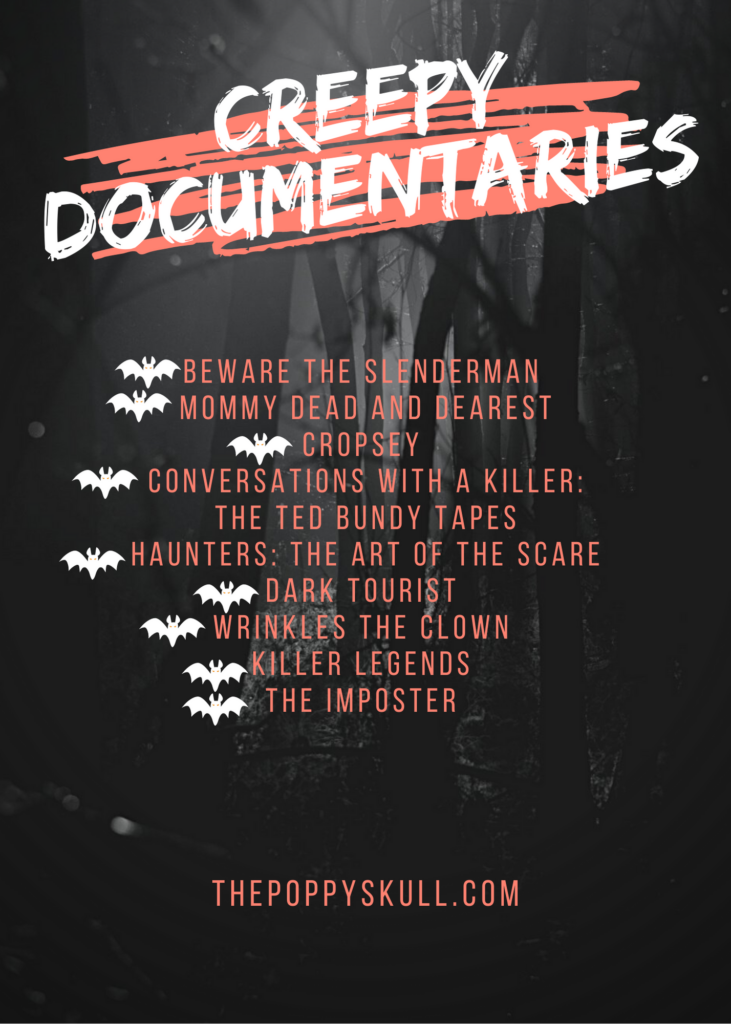 There are a million documentaries out there, especially scary ones. My Creepy Documentary List only gives you a small taste of the many more creepy documentaries you might find. I hope you have enjoy Blog-O-Ween Day 11 and that it has given you something new to watch this October!
Stay Spooky!
-Caroline 🙂
Shop the Stay Spooky and Hallowedding Collection here!
Check out the other Blog-O-Ween posts:
Chaddsford Winery Adult Trick or Treat