Happy Halloween!!! Today I wanted to share a new video from my classical guitar duo, Dulcet Guitar Duo. If you haven't been able to tell from previous Blog-O-Ween posts, The Nightmare Before Christmas is my favorite movie. I am so excited that we arranged This Is Halloween for two guitars. We have been performing it at concerts and it has been so much fun!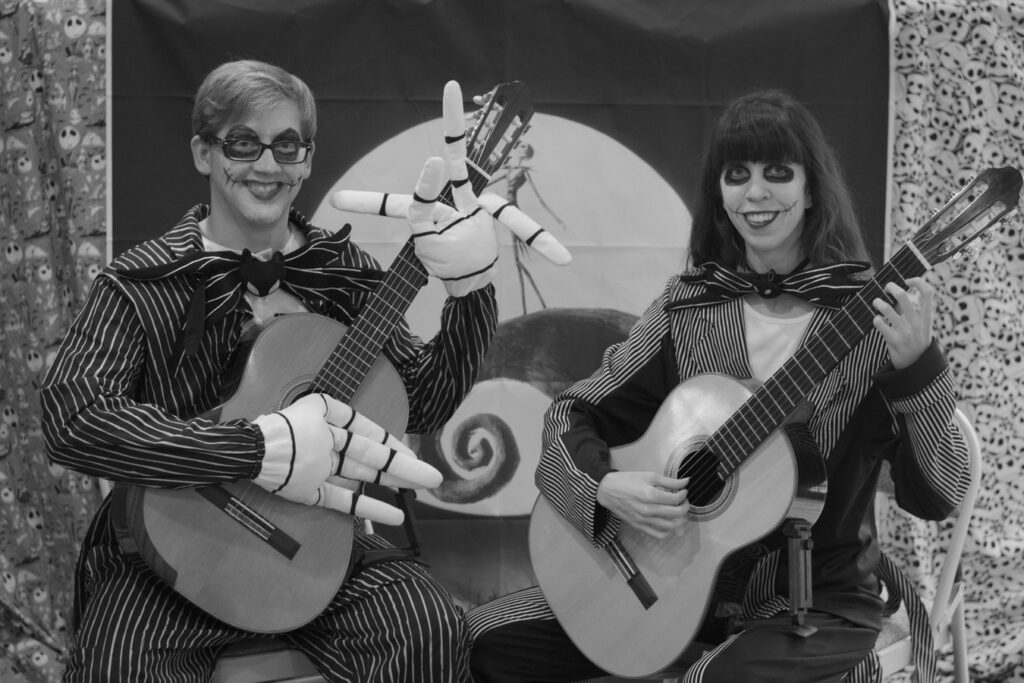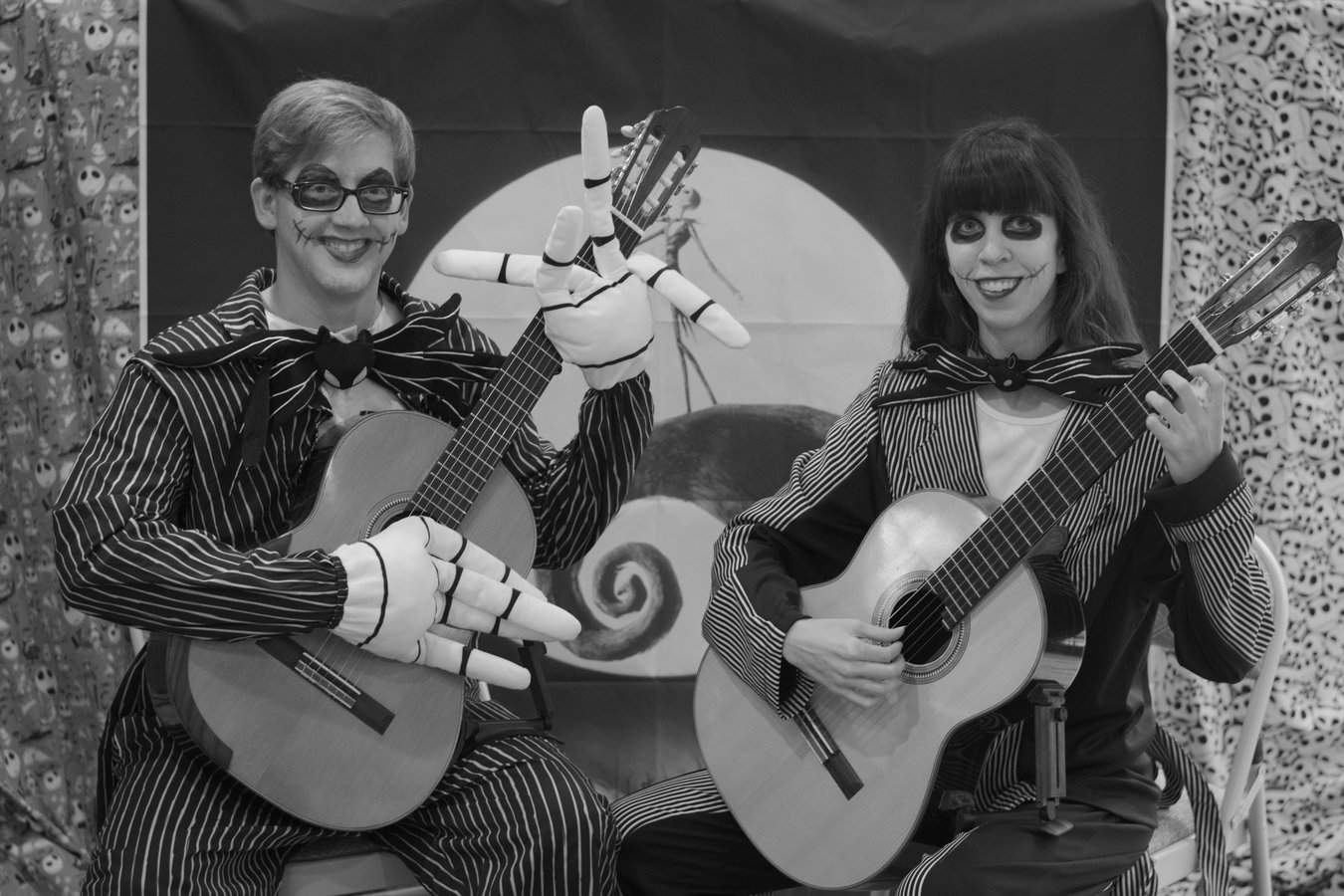 Besides working on The Poppy Skull, I am a full time classical guitarist. I teach guitar, piano, ukulele, and piano lessons and perform concerts.
This video was a lot of fun for us to create and it is something we have been wanting to do. Special thanks to my brother John for recording our audio and video! We had a blast dressing up as Jack and I had a good time painting both of our faces.
We have some other videos on our YouTube channel, but this was probably our favorite to create. We also have a lot of classical guitar Christmas videos on our channel that are great to listen to during the Christmas season.
Happy Halloween and I hope you enjoy This Is Halloween for two guitars!
You can find out more information about us here. You can also follow and like us on YouTube,  Facebook, and Instagram.
Stay Spooky
-Caroline