One of the many things I love about October and Halloween, are all of the spooky stuff that is available in stores! Even if I go into a store and don't purchase any Halloween decor (which is hard to do, haha), I love browsing and looking around at all of the festive items. Today for Blog-O-Ween Day 8, I wanted to share my Halloween Haul with you and what I have purchased up until this point. I will link exact and similar items as much as I can.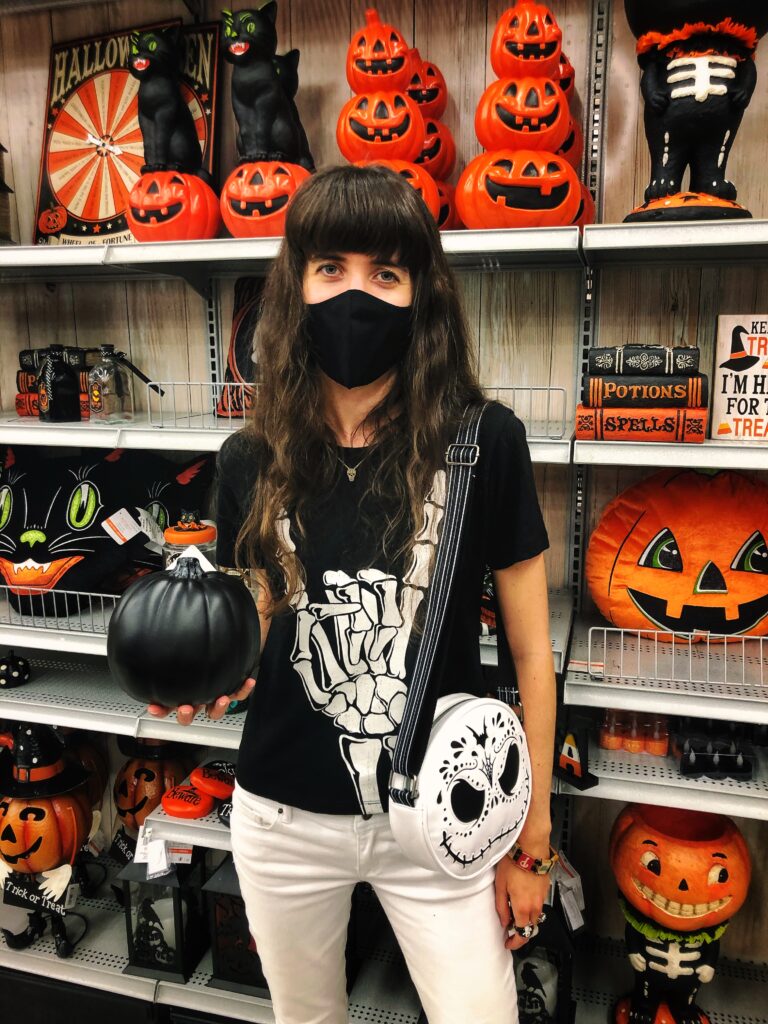 Candles 
I think it is safe to say that everyone loves a good fall candle. The scent of cinnamon and pumpkin not only smells amazing and makes your house smell fantastic, but it creates such a fall atmosphere. I used to purchase a lot of Bath and Body Work candles, however I have definitely branched out to other brands. There was a local candle shop near me that was closing in August. They had a huge sale and I was able to purchase these candles for 75% off.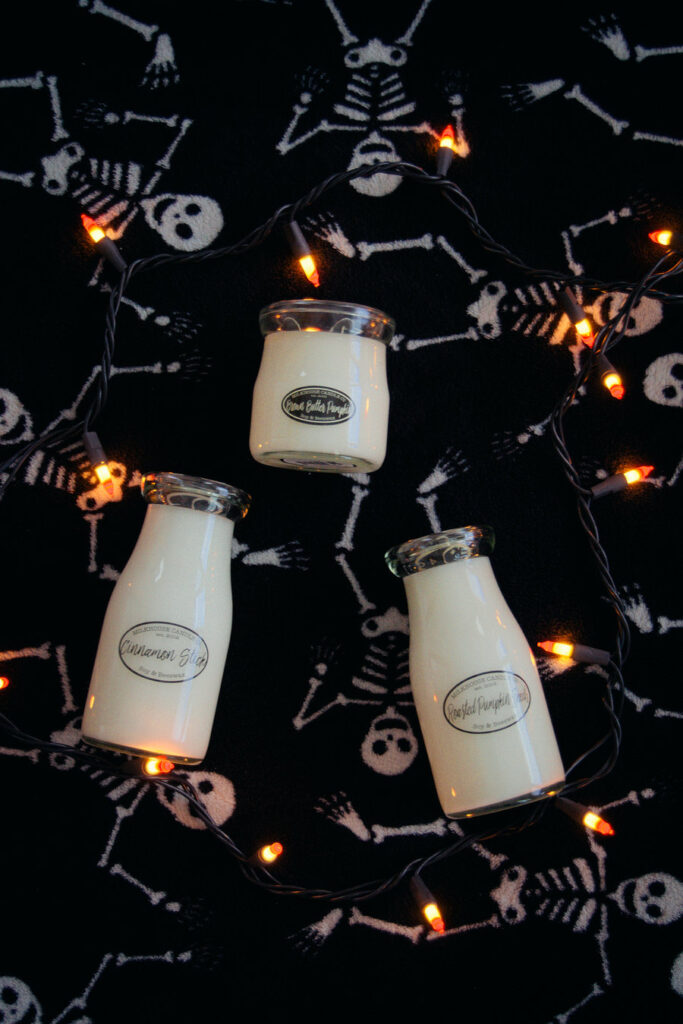 These candles are by the brand Milkhouse Candle Company. They are made of soy and beeswax and the smell fantastic! I was able to find some yummy fall scents such as Roasted Pumpkin Seeds and Brown Butter Pumpkin. I also like the cute milk bottles they come in.
Kitchen Decor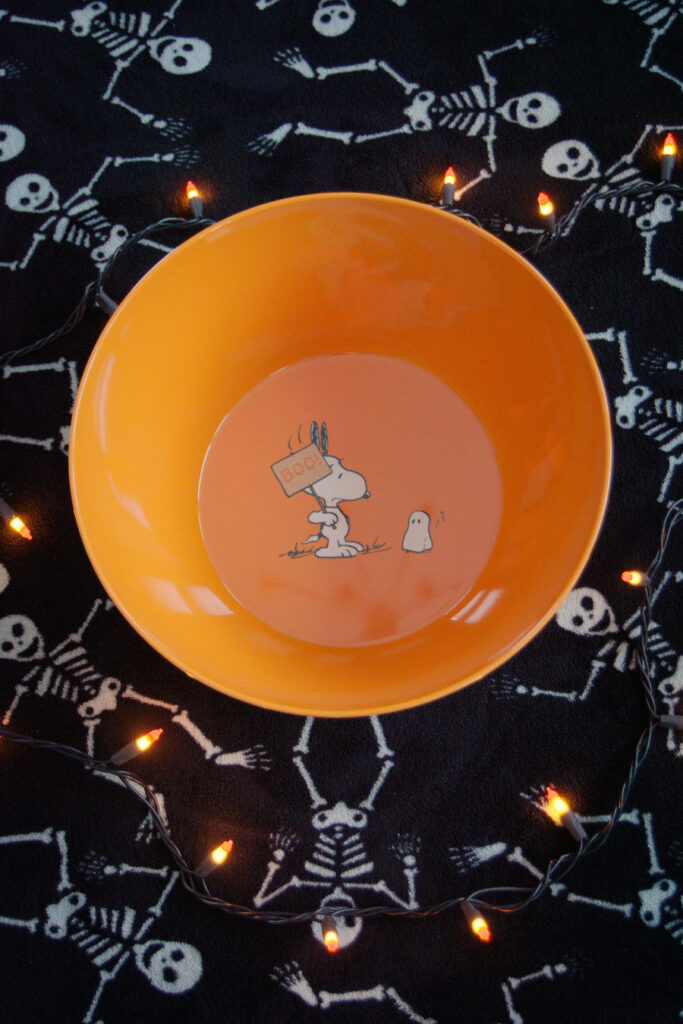 One item I always look out for when shopping for Halloween decorations is items for the kitchen. I keep an eye out for these items because I use them throughout the whole year. So far this Halloween season I found these super cute Charlie Brown Halloween dishes. I saw these at T.J. Maxx and had to get them. I purchased this platter and huge Halloween bowl. There was also another Charlie Brown Halloween bowl with a different picture on it.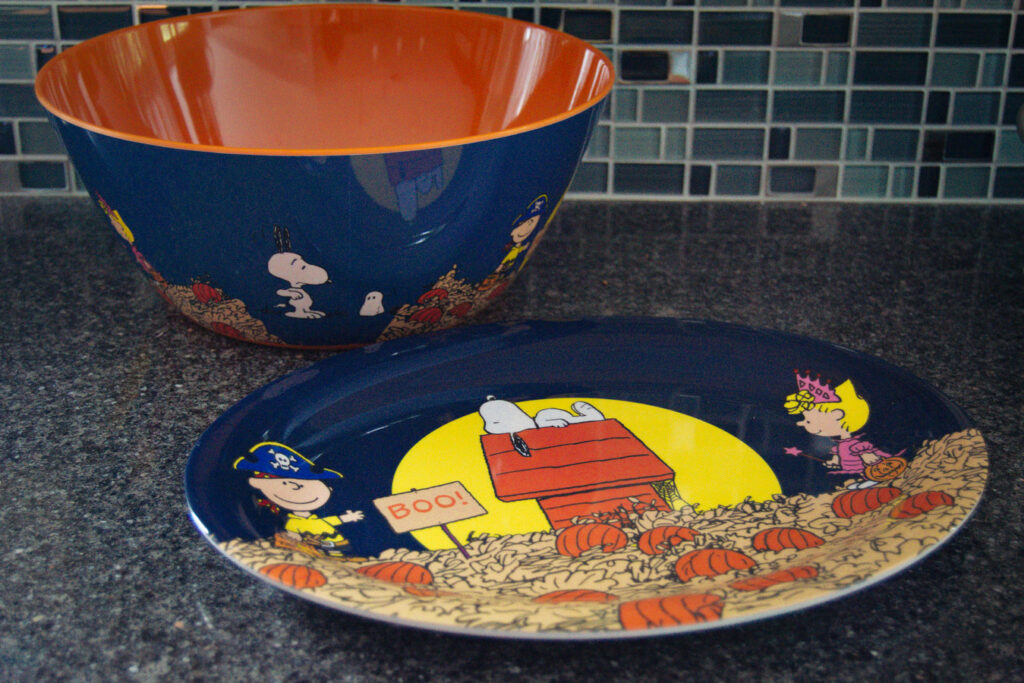 This next item in my Halloween Haul, I found hidden in a rack of table runners by the stockroom at T.J. Maxx. A sugar skull caught my eye from this rack and I had to see what it was. Turns out, it was this awesome sugar skull table runner!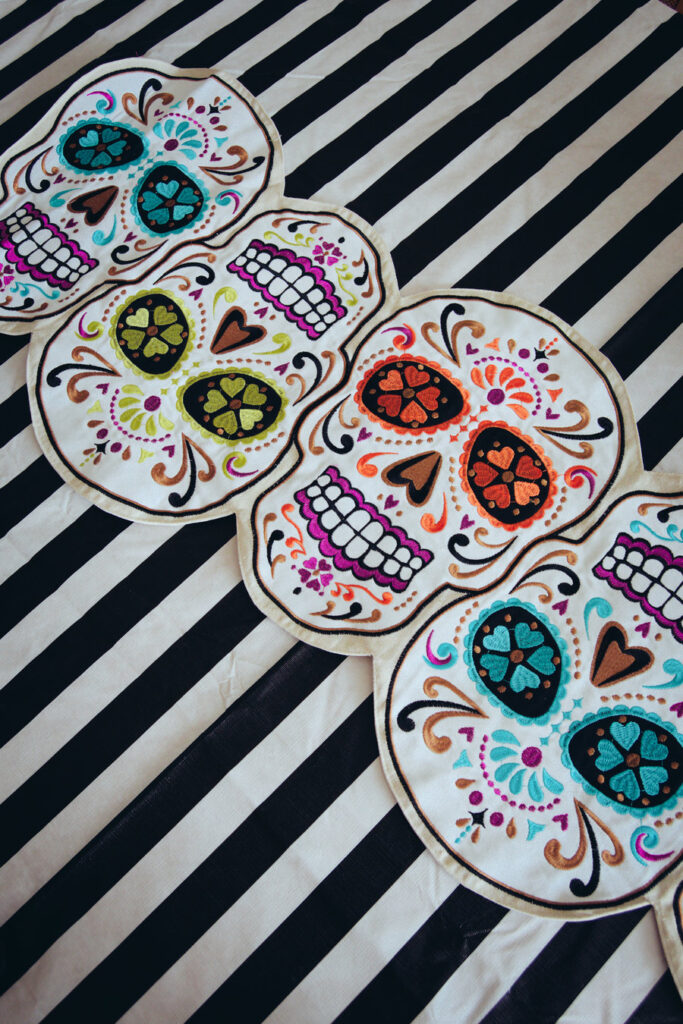 This sugar skull table runner is not super long so it will not cover an entire table. However, it is a good length to keep in the middle of a table or to possibly display on a mantle or coffee table. I could not find this exact table runner to link. However the brand is Cynthia Rowley and I found a few other Halloween items from her that you can check out below.
Knick knacks
I found two Dia de los Muertos knick knacks at Michaels this season. The first is a teal candle holder with a sugar skull on the front of it. I will probably display this with a fake tealight candle inside of it.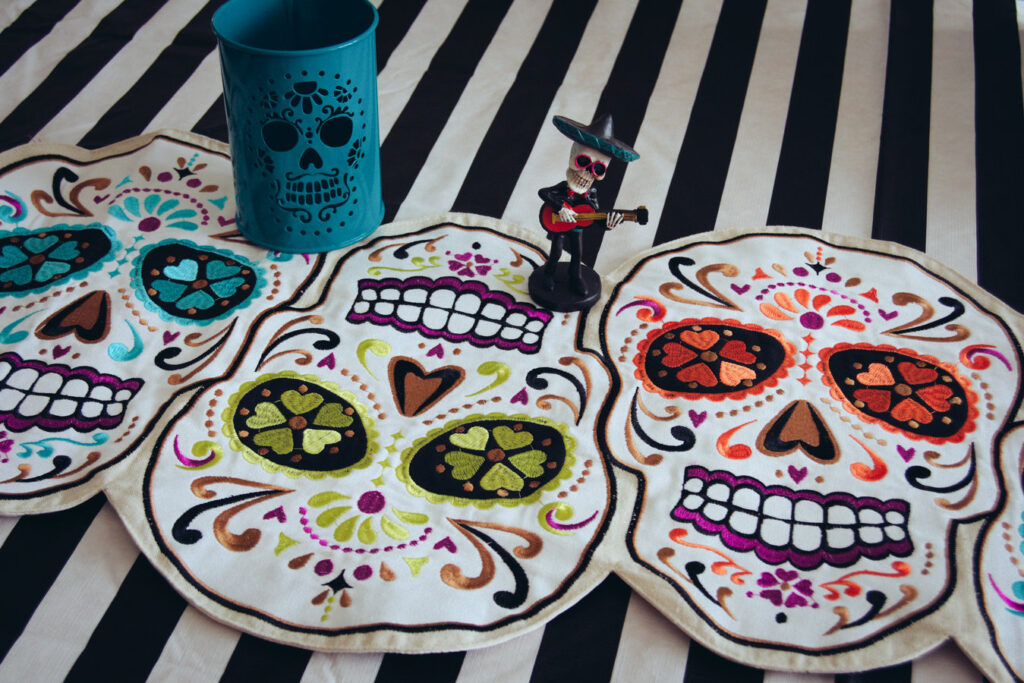 I also got this cute skeleton guitar playing figure. He is a perfect item for me to have since I love Halloween and I play guitar. Michaels had other little figures like him and other colors of skull candle holders.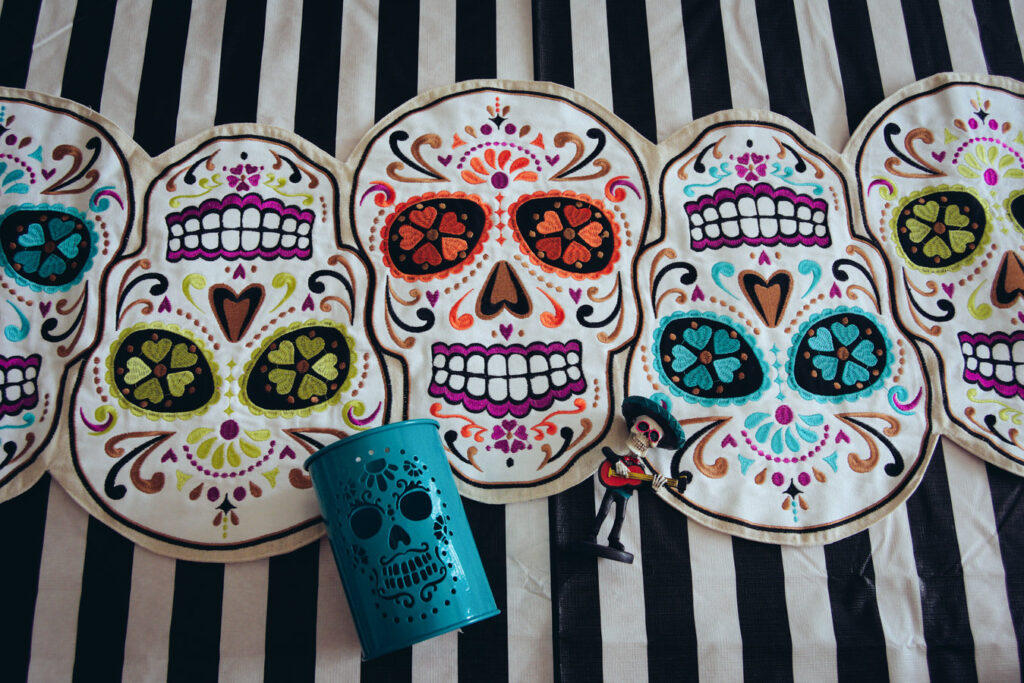 The Nightmare Before Christmas
Obviously one of the most important categories when shopping for Halloween decorations is The Nightmare Before Christmas items. The past few years I have had great luck with finding items at Walgreens. This year my mom has found some awesome Nightmare Before Christmas things for me here.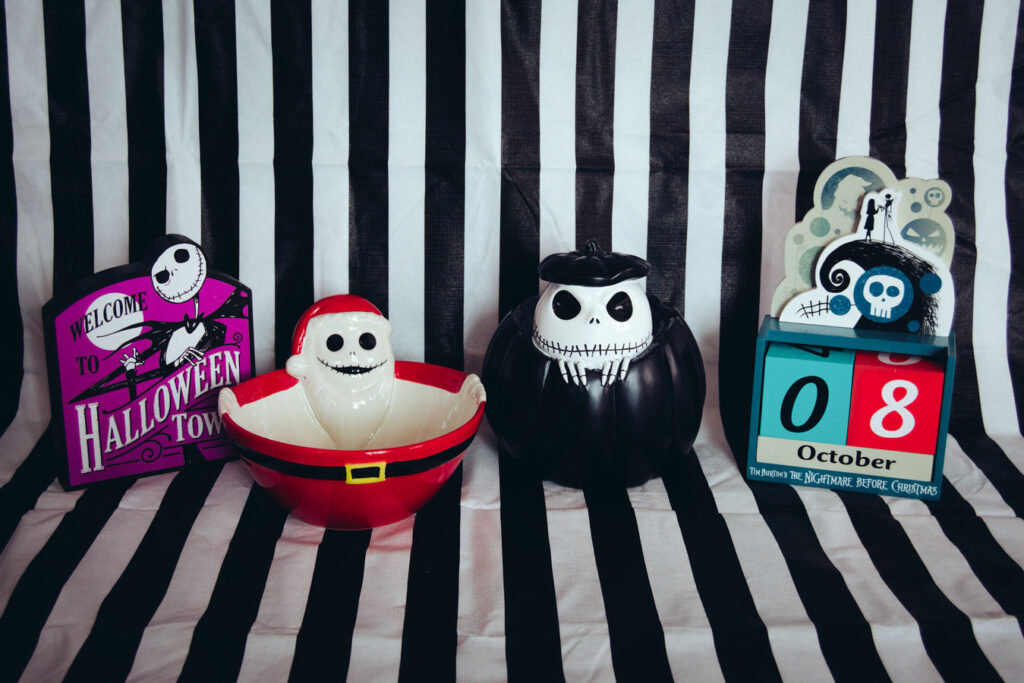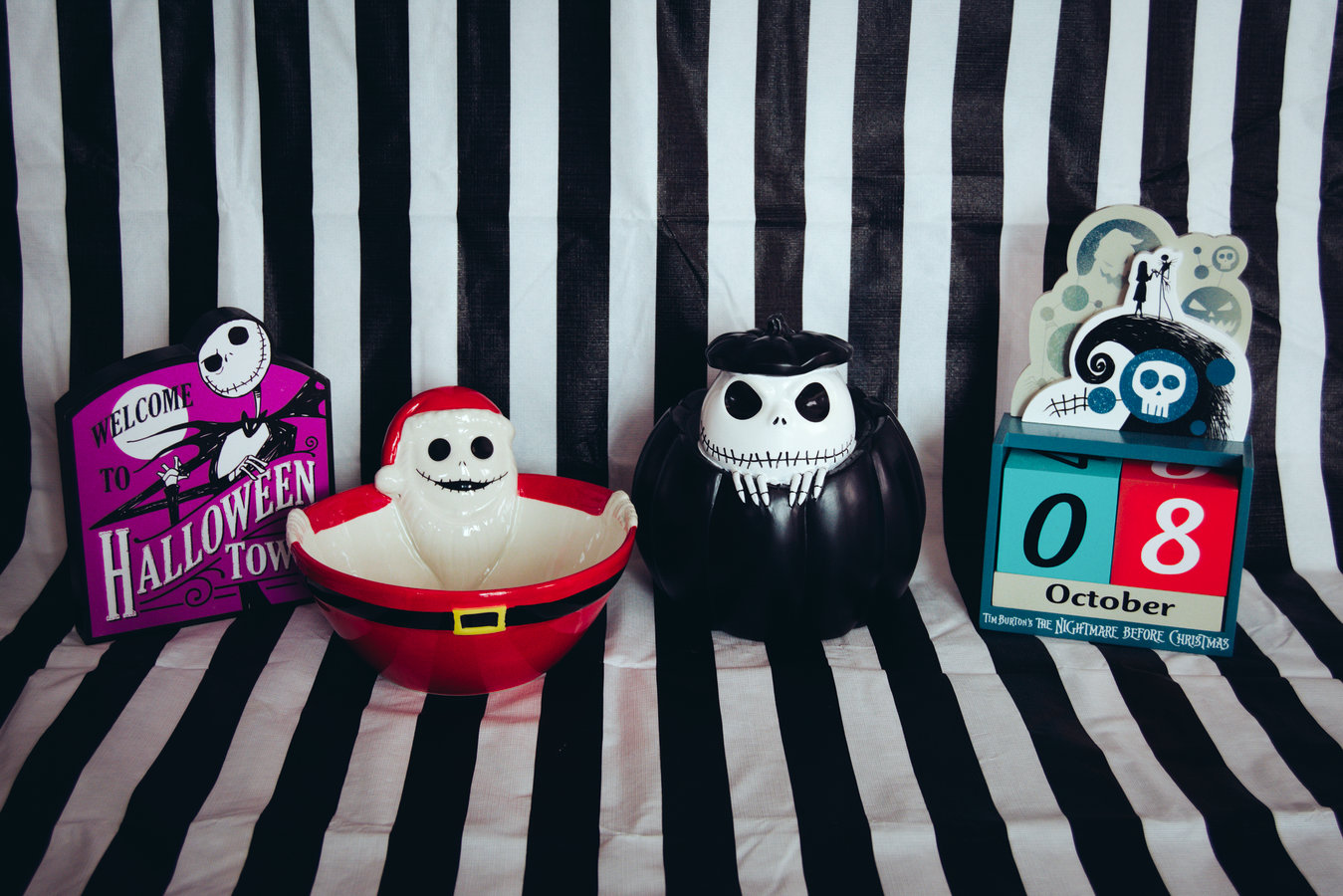 The first item is a Nightmare Before Christmas block calendar. I have been keeping this on my desk, which adds some spookiness to my teaching area. My mom also found this black pumpkin that Jack is peaking out of. As soon as I saw this I could not believe how cute it looked!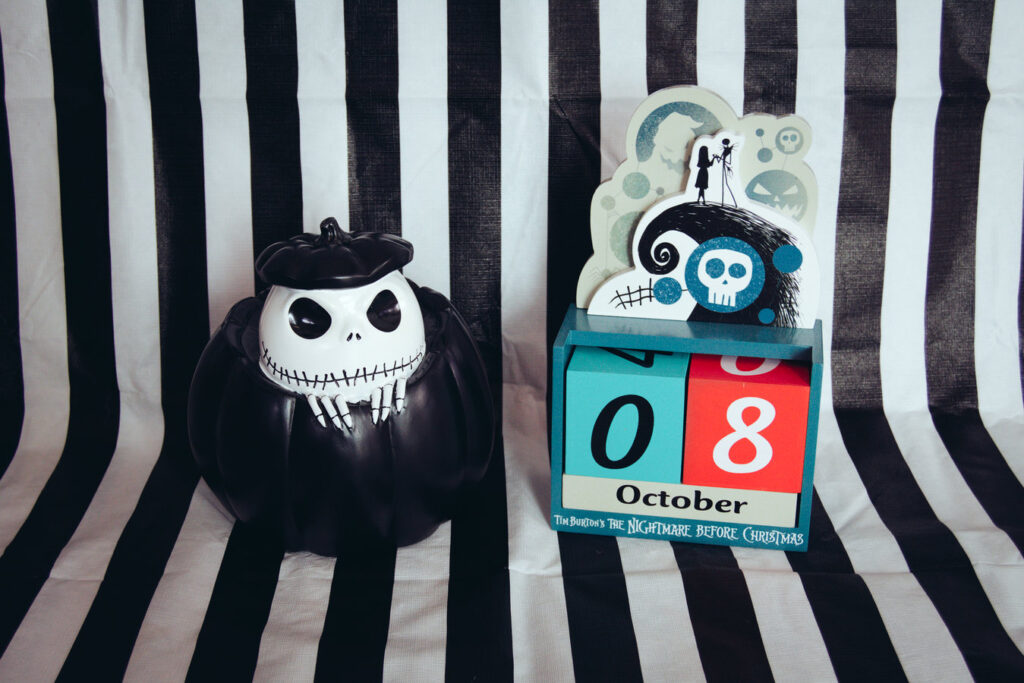 More recently, she found these two items, a Welcome to Halloween Town Sign and a Sandy Claws bowl. This bowl will work perfectly during Christmas Time too! If you are looking for some new Nightmare Before Christmas items, definitely check out Walgreens. They have had some great Nightmare items over the past few years. I even purchased Jack and Oogie Boogie pillows from there one year.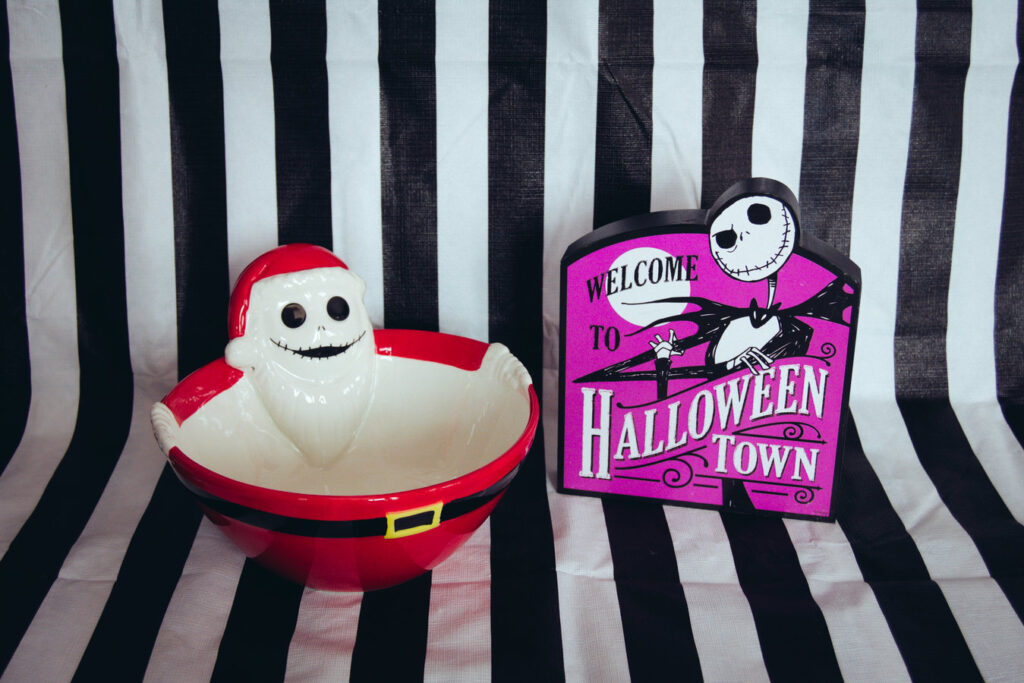 I hope you have enjoyed my Blog-O-Ween 2020 Halloween Haul. If you are looking for similar items to mine, I would definitely recommend going to T.J. Maxx, Michaels, and Walgreens ASAP!
Make sure to check out some of my other Blog-O-Ween posts including how to make a This Is Halloween Pumpkin and a Nightmare Before Christmas Coffee Bar.
Stay Spooky!
-Caroline
Shop the Stay Spooky Collection!