October is here and that means it is time for a new fall adventure list. Every year I like to create a fun list of things to do in the fall. By doing this I find I am able to fully enjoy the season and everything it has to offer. Today for Blog-O-Ween Day 7 I am sharing my 2022 Fun Fall Adventure List!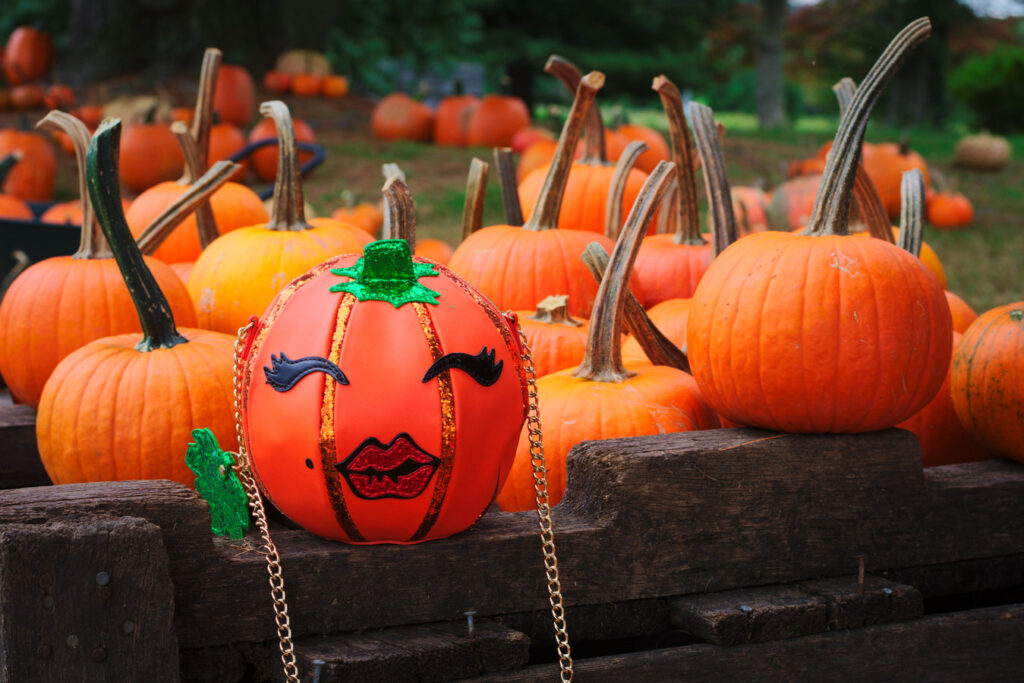 Make sure to save, share, and Pin this adventure list for later.
Fun Fall Adventure List
Host or Attend a Halloween Party
Go Pumpkin Picking
Decorate Your Front Porch
Explore a Ghost Town
 Go To A Haunted Attraction
Get Lost In A Corn Maze
Have A Spooky Cozy Day At Home
Take A Fall Stroll Through The Leaves
Burn  Fall Scented Candles And/Or Diffuse Fall Essential Oils
Decorate For Halloween
Make Fall Drinks
Watch Scary Movies 
Listen To A Fall Playlist 
Carve/Paint Pumpkins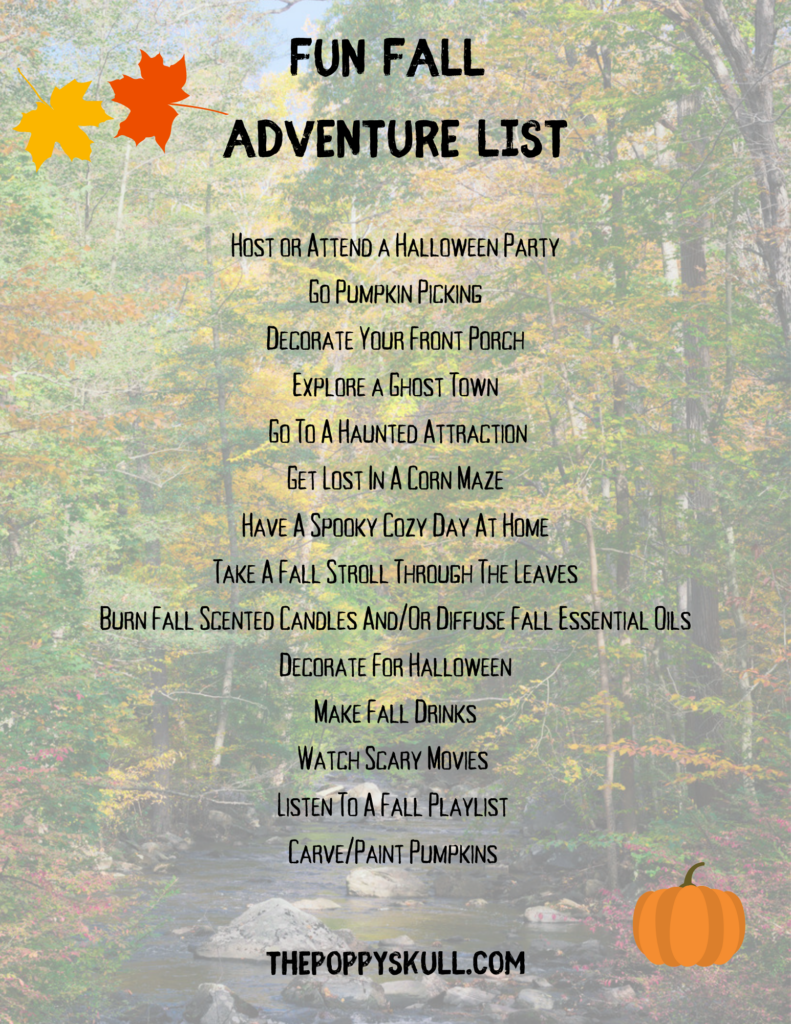 I hope my list motivates you to get out and enjoy the season of fall. I am excited to do all of the activities on this list. What are some of your favorite things to do in the fall?
Stay Spooky!
-Caroline 🙂
Check out some of the other Blog-O-Ween posts: