Welcome to Blog-O-Ween 2020! This is the second year of Blog-O-Ween and I am super excited to continue this tradition I created last year. I will be posting a new Halloween inspired post everyday for the month of October. If you love Halloween, The Nightmare Before Christmas, and Fall, you have come to the right place!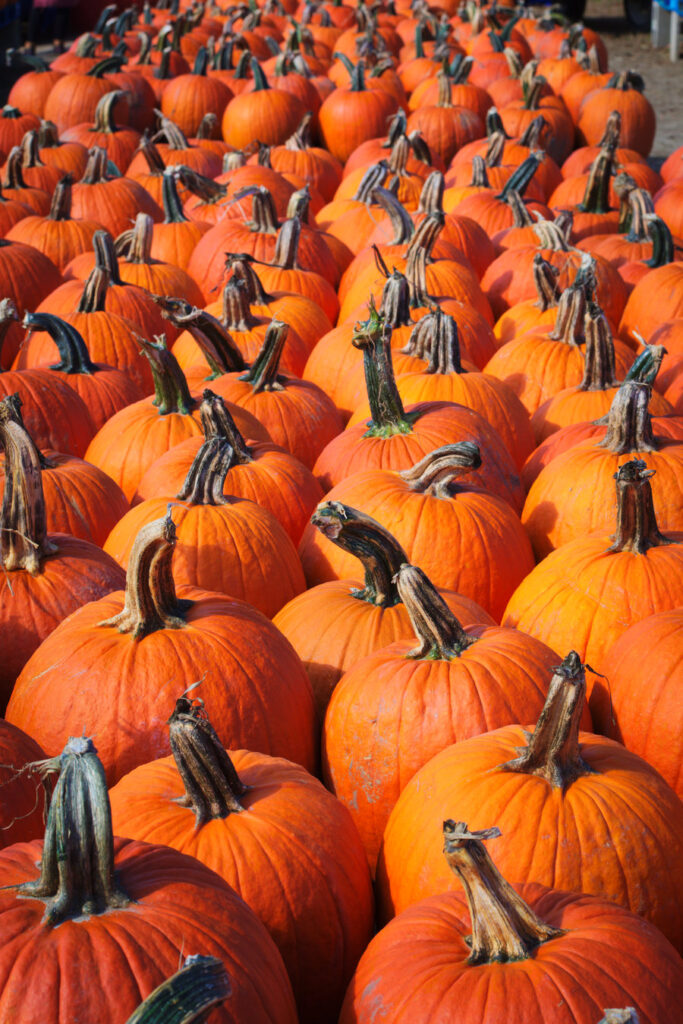 Today, on the first day of Blog-O-Ween I am sharing my Fall 2020 Adventure List with you! These are all activities I plan on doing this season. All of these are able to be done, COVID 19 or not.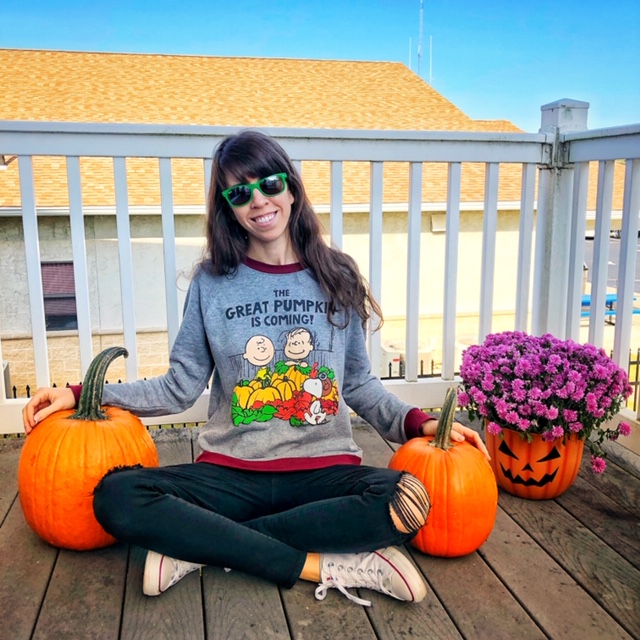 Make sure to save and share the adventure list below for a fun and frightful fall! Let me know what is on your fall adventure list!
Fall 2020 Adventure List
Pumpkin Picking
Halloween Craft
Watch Scary Movies
Fall Drinks (Coffee, Wine, Apple Cider)
Decorate for Halloween and Fall
Halloween Shopping
Admire Colorful Leaves and Take Photos
Visit an Old Cemetery
Haunted Attraction
Burn Fall Candles and/or Diffuse Fall Essential Oils
Listen to Halloween Music
Have a Bonfire
Host or Attend a Real or Virtual Halloween party
Watch a Spooky Series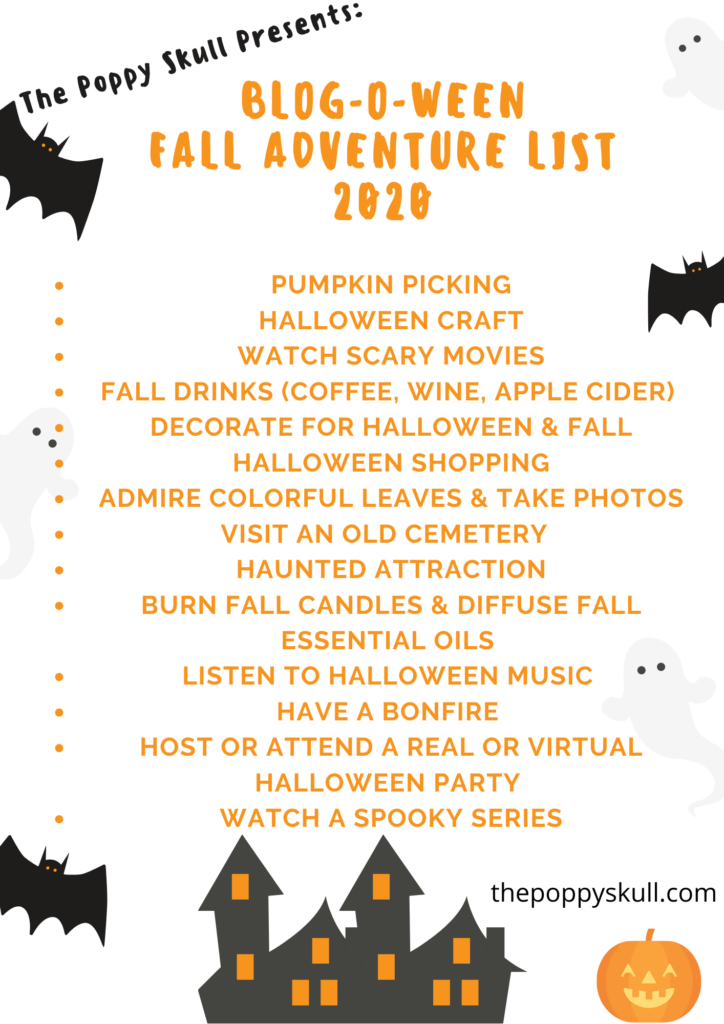 If you are looking for more fall adventure ideas, check out last year's adventure list! Make sure to save the Fall 2020 Adventure List on Pinterest!
Stay Spooky!
-Caroline 🙂
Shop the Stay Spooky Collection!!