One of my favorite things about October is seeing all of the Halloween home decor items in stores. I enjoy going to a bunch of different stores and browsing around their Halloween selection. This year I went Halloween shopping at a few different stores and I wanted to share what I found. I have linked a ton of products from T. J. Maxx in this post. If you are looking for affordable Halloween home decor, then keep reading to come shopping with me at T.J. Maxx.
T.J. Maxx
Even though T.J. Maxx sells a lot of clothes, you can also find affordable Halloween home decor there. I came across a good amount of general Halloween decorations, such as pumpkins, skulls, and ghosts. I also saw a lot of kitchen items, including The Nightmare Before Christmas mugs and drinking glasses. Some of these Nightmare Before Christmas mugs I saw in the mall a few days later, but you will probably get a better price at T.J. Maxx.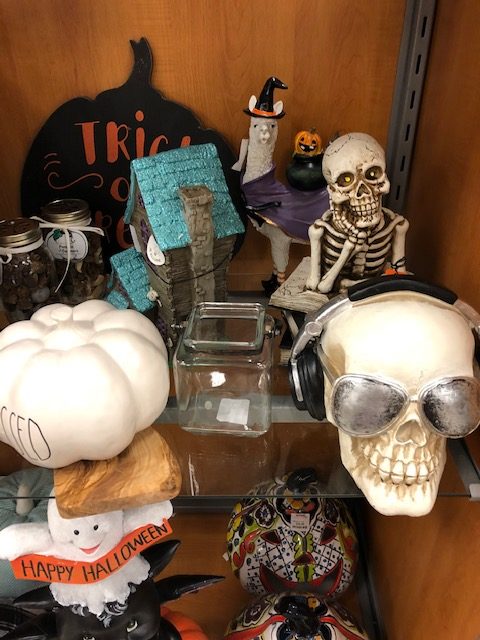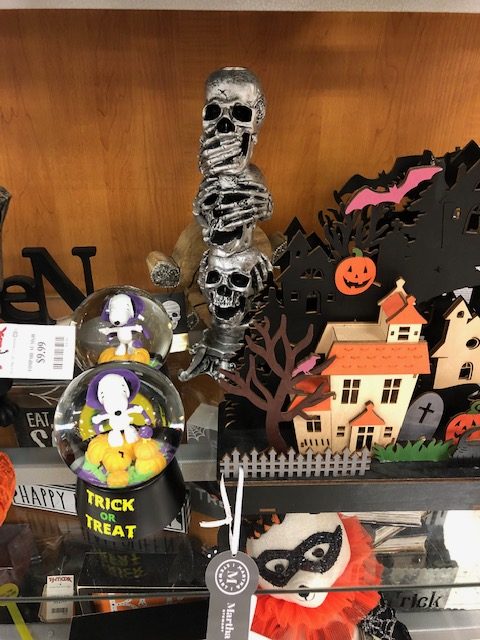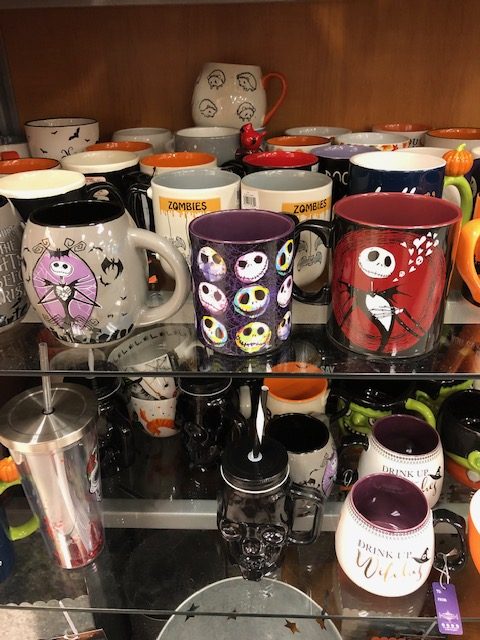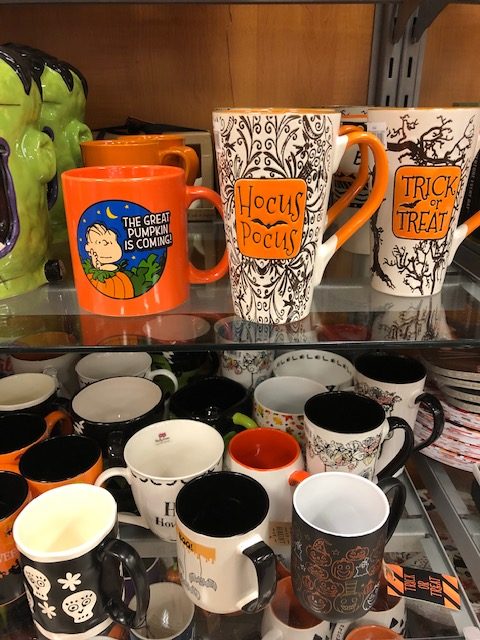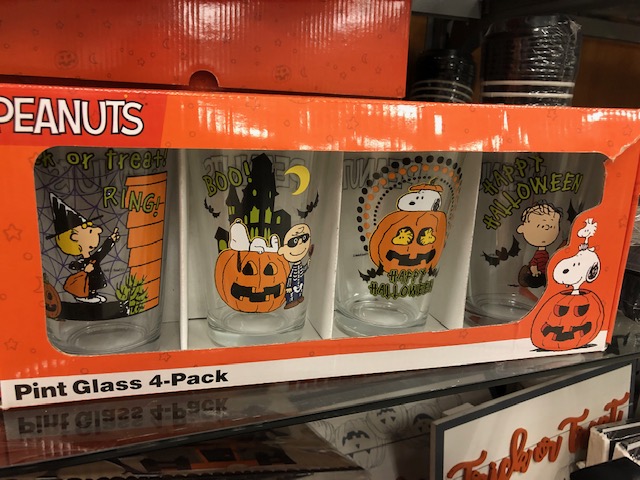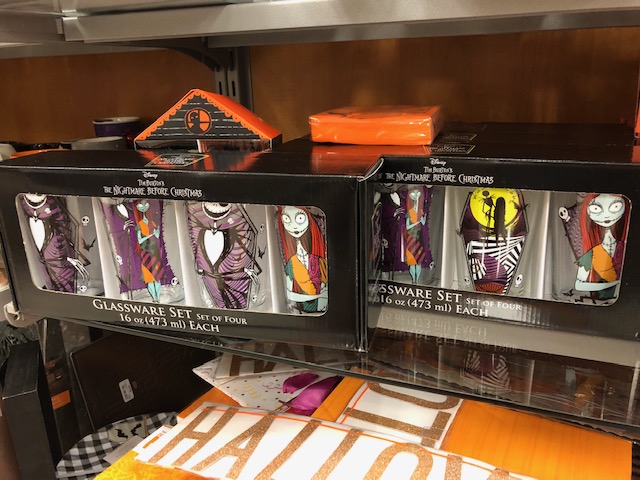 Other great affordable Halloween Home Decor items T.J. Maxx had was party supplies and kitchen towels. Party supplies can sometimes become expensive, but T.J. Maxx had super cute Halloween party plates and napkins that would be perfect for a Halloween party. They also had a wide variety of kitchen towels to choose from that would make your kitchen extra spooky.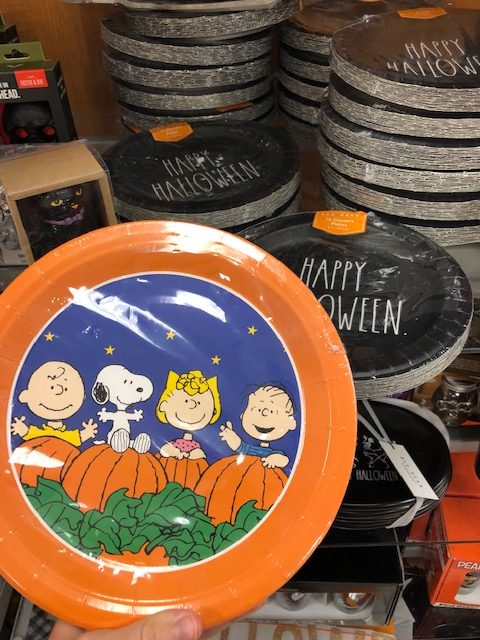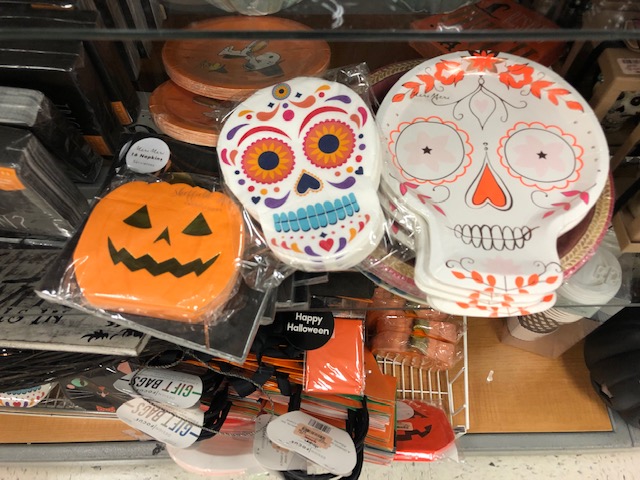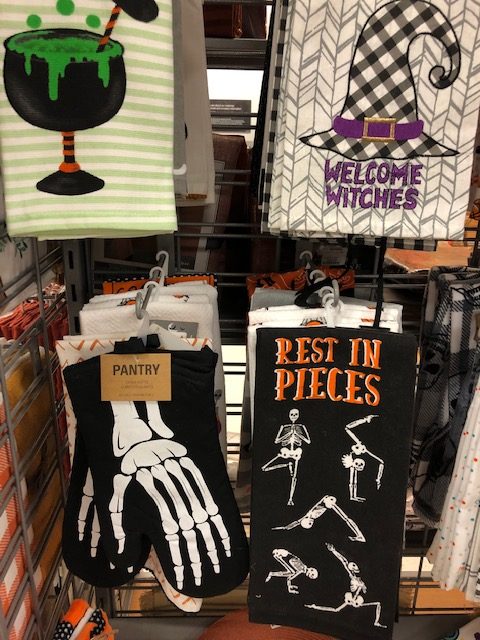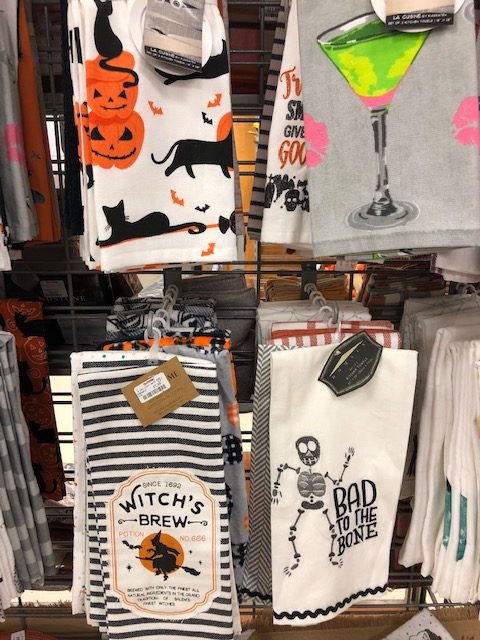 The last group of affordable Halloween home decor items I found at T.J. Maxx were glass pumpkins, pillows, cozy blankets, and bedding. A few days ago I wrote a Blog-O-Ween post about the glass pumpkin patch in South Jersey, which you can check out here. Not everyone is able to attend this festival, so I thought it was really cool that I found glass pumpkins at T.J. Maxx, since that is accessible to more people. These glass pumpkins came in a variety of colors and sizes. This is such a fun and unique Halloween home decor item to have.
Since it is fall, pillows, blankets and bedding are a must have to make your home feeling warm and cozy. T.J. Maxx had a lot of great Halloween pillows and soft blankets to keep you cozy and spooky.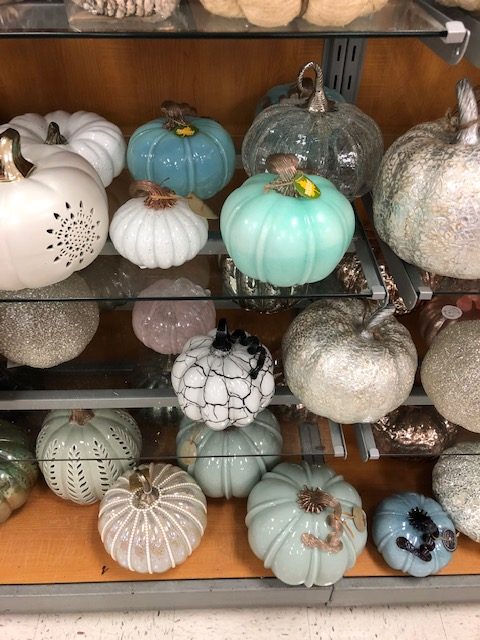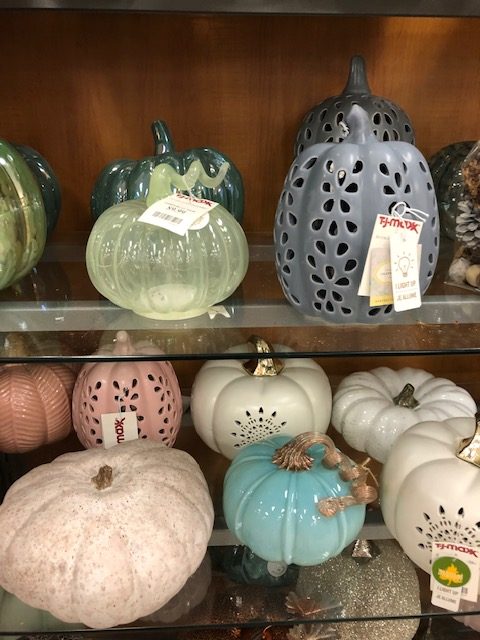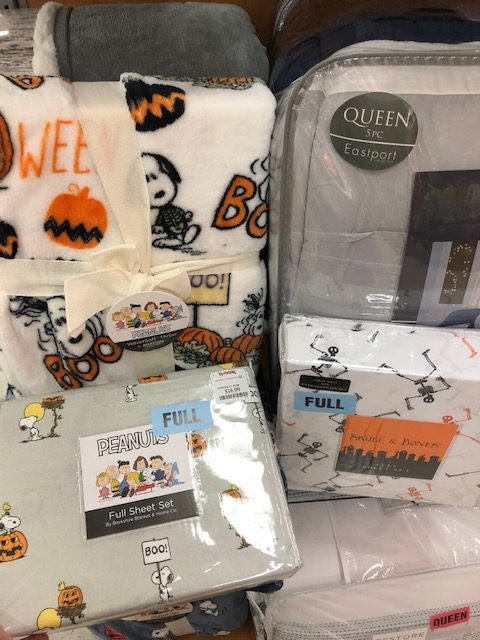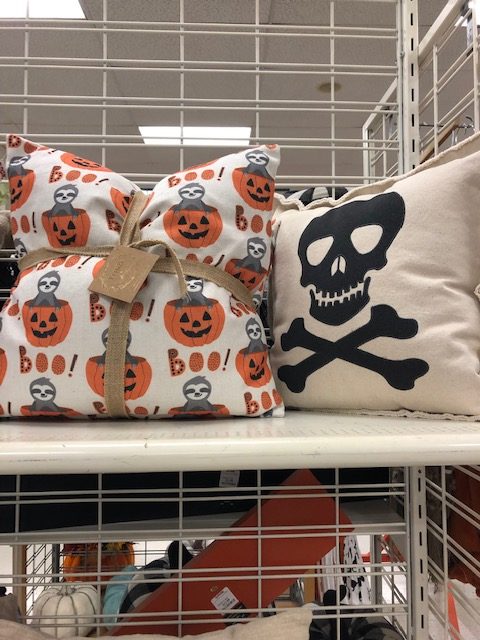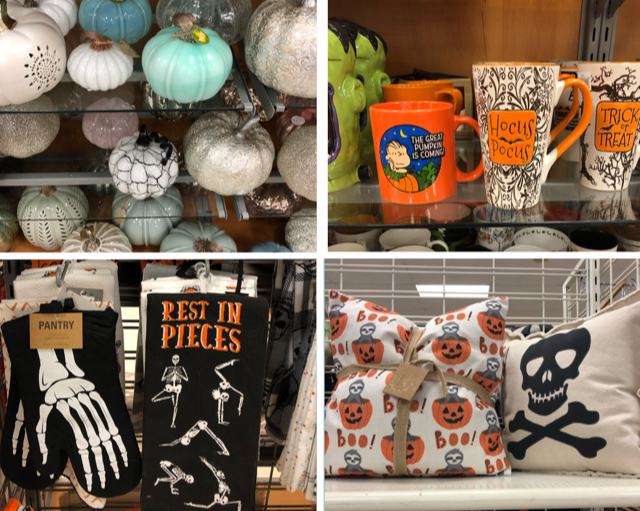 If you are looking for affordable Halloween home decor, T. J. Maxx is definitely a great place to check out. They have a great selection of items to choose from. I hope this shopping trip of mine has given you inspiration and ideas for your Halloween Home.
Comment down below if you have found any great Halloween items at T.J. Maxx.
Make sure to check out all of the Blog-O-Ween posts here.
Stay Spooky.
Caroline
6in Led Glass Pumpkin • $9.99
8in Glass Pumpkin • $9.99
9in Hand Blown Metallic Glass Pumpkin • $19.99
Hand Blown Led Glass Pumpkin • $12.99
Hand Blown Speckle Glass Pumpkin • $12.99
6.5in Glass Bangle Pumpkin • $7.99
9in Glass Mosaic Pumpkin • $16.99
18in Stacked Pumpkin • $24.99
11in Hand Blown Glass Elongated Pumpkin • $16.99
10in Glass Ribbed Pumpkin • $12.99
8in Hand Blow Pearl Glass Pumpkin • $14.99
5.75in Glass Pumpkin • $9.99
9in Hand Blown Metallic Glass Pumpkin • $19.99
7.5in Distressed Glass Pumpkin • $14.99
8.5in Saga Glass Pumpkin • $16.99