Welcome to the Blood Cafe! Today Alex and I will be showing you two delicious Halloween cocktails that are perfect for Halloween parties and/or spooky nights at home.
Whether you are hosting or attending a Halloween party, Halloween cocktails are a must have. If you are hosting a party, you want to have a fun themed drink for your guests. If you are attending a Halloween party, ingredients for a spooky cocktail is something fun and thoughtful to bring to the party. Let's get started on mixing up some scary drinks!
Caramel Apple Mimosas
It doesn't matter if you are planning a Halloween party or bunch, these Caramel Apple Mimosas, are delicious at any time of day.
What you will need:
Jersey Caramel Apple Wine (more info on where to find it here).
Prosecco
Apple Cider
Cinnamon
One Apple
A knife to cut with
Cutting board
One plate
Prep your glass:
 Sprinkle some cinnamon on a plate.
Wash and slice your apple into thin wedges.
Take one wedge and carve out a little slot in the middle so the apple slice sits on the rim of the champagne flute.
Slide the apple around the entire rim of the glass. This will cause the cinnamon to stick to the glass.
Once you have move the apple around the entire rim, roll the rim of the glass in the cinnamon on your plate. After doing so, you should have a nicely rimmed cinnamon champagne flute.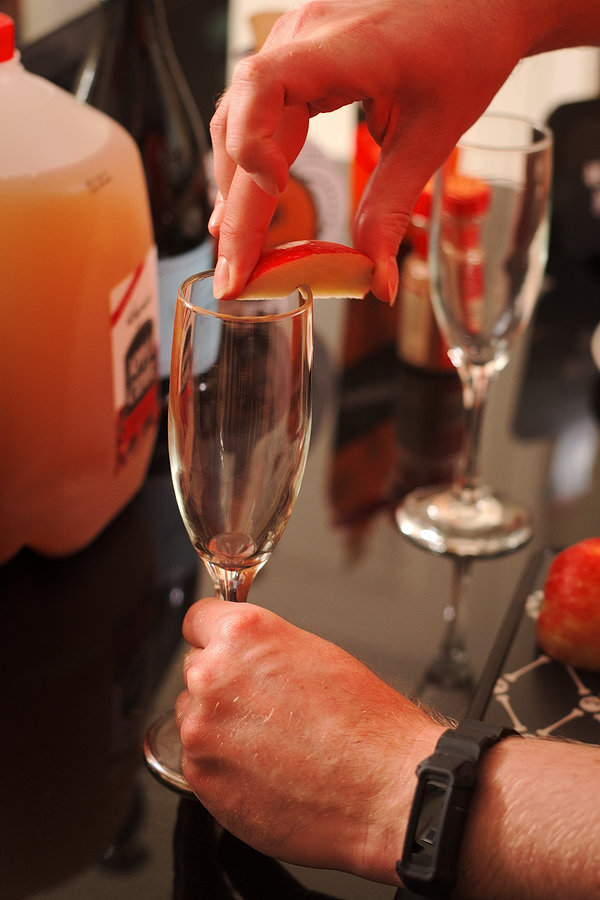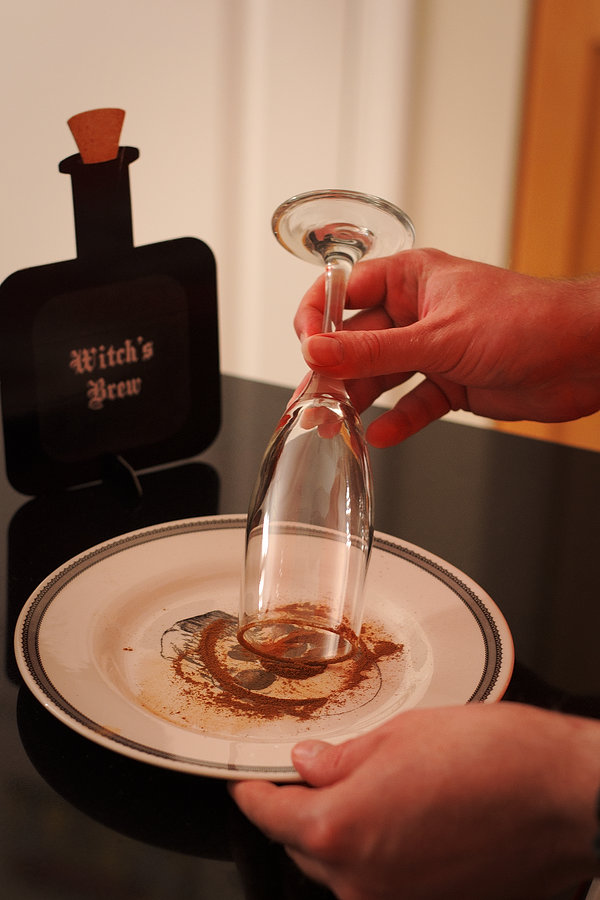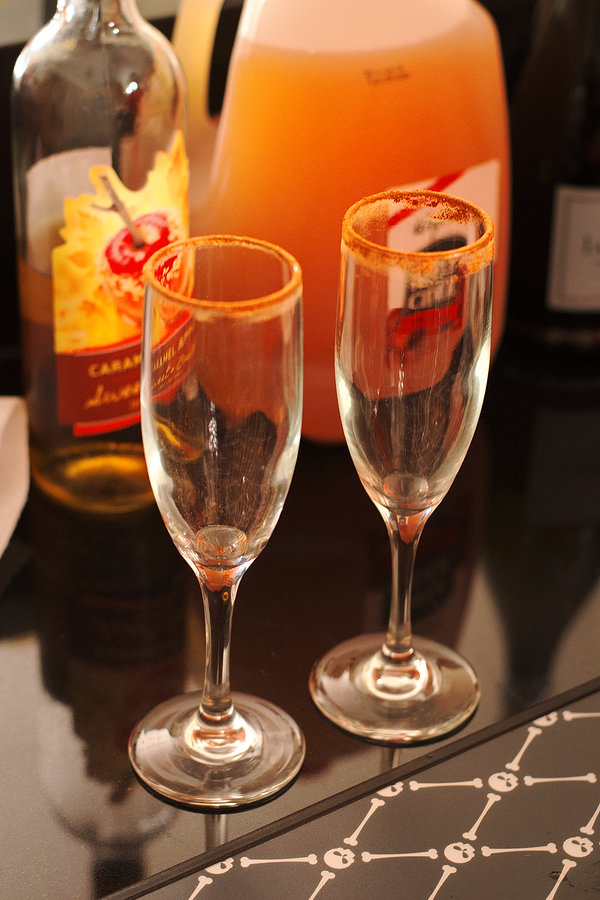 Make the drink:
Now that your glass is rimmed, you are ready to make your drink!
Fill your glass halfway with Prosecco.
Pour in some Jersey Caramel Apple Wine, leaving about an inch of space to the rim.
Top off the rest of the glass with apple cider.
Add your already cut apple wedge to the side of the glass.
Cheers!!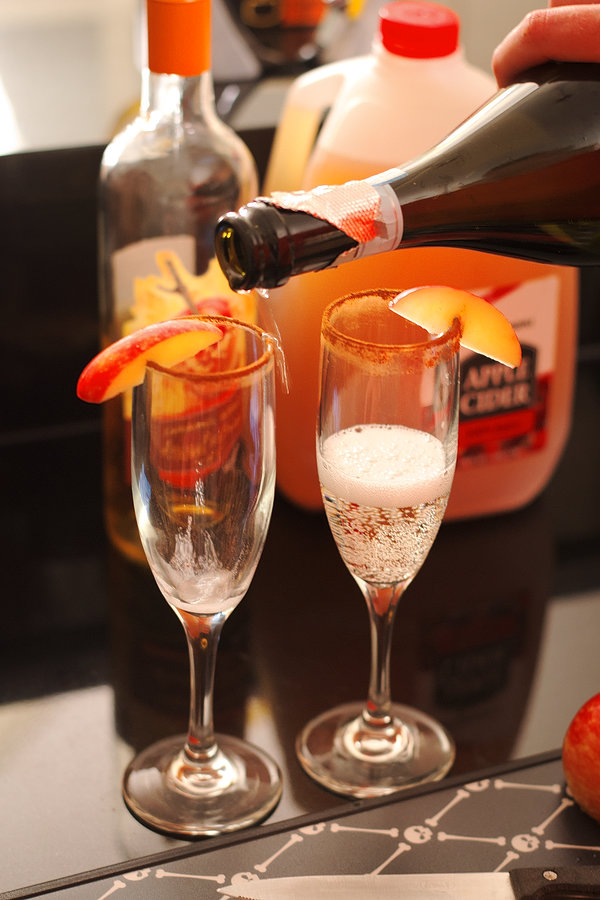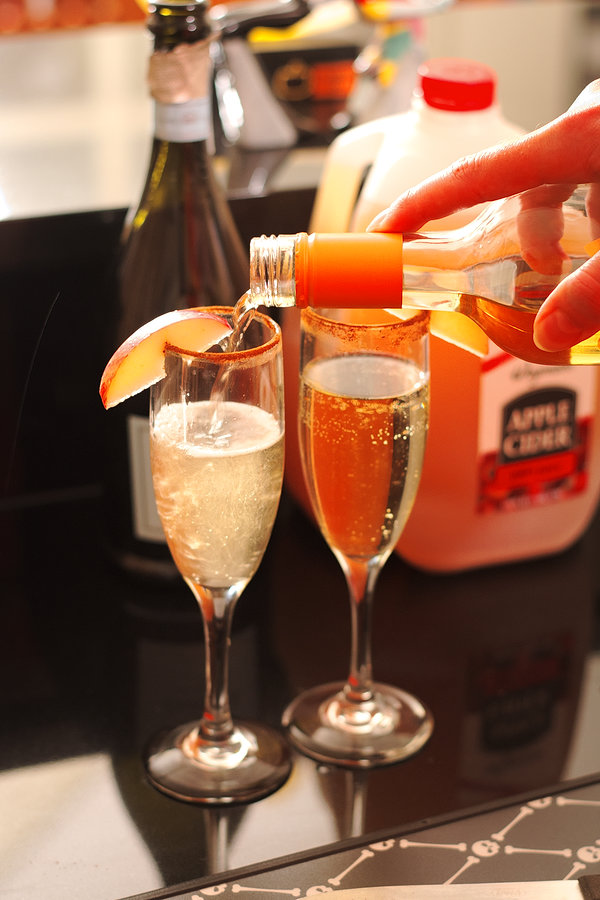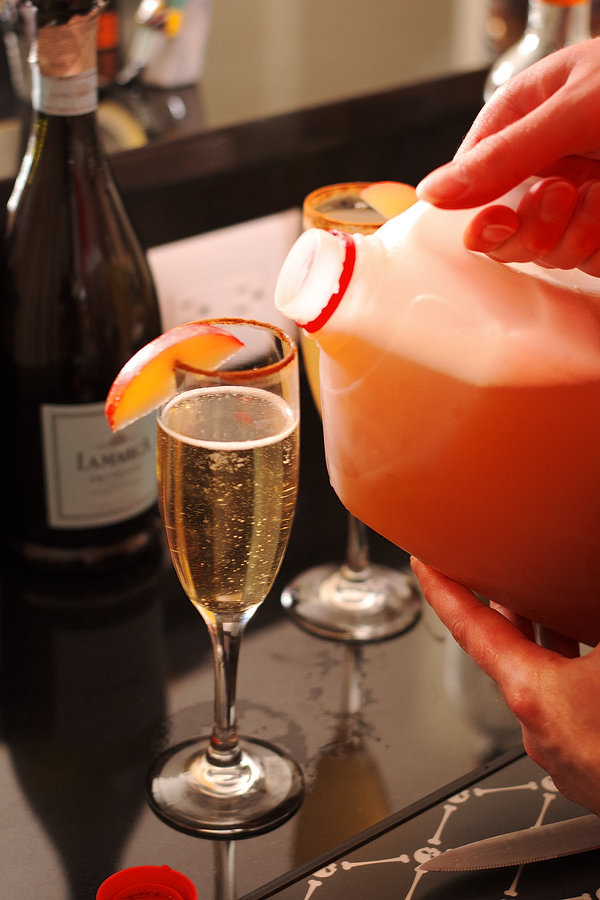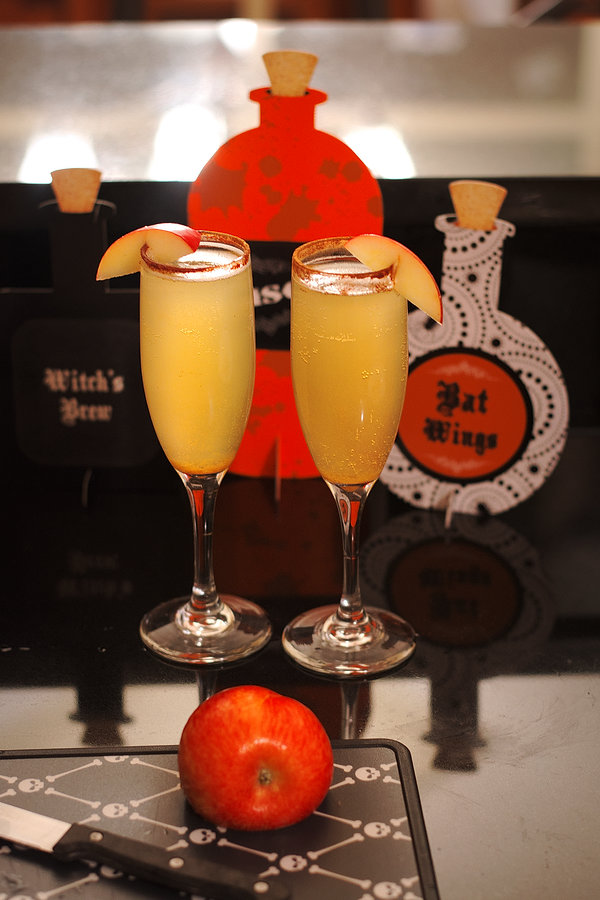 This Caramel Apple Mimosa is such a yummy and easy Halloween cocktail to drink. It is also a great drink to have for other fall festivities such as Thanksgiving. Enjoy!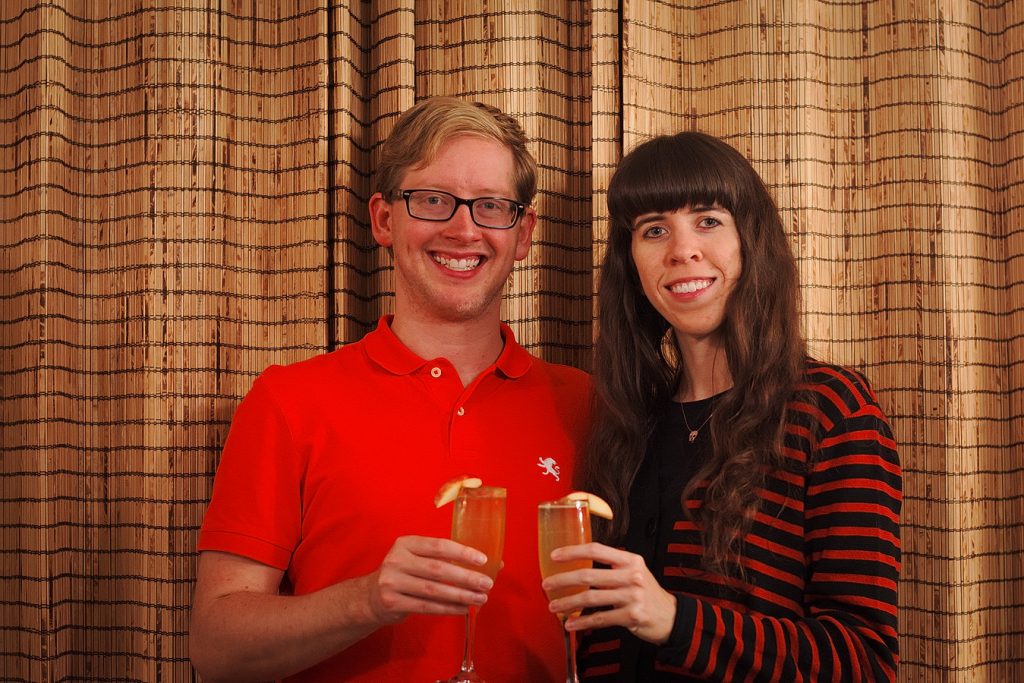 Pumpkin Pie Moscow Mule
Alex loves Moscow Mules and especially this pumpkin pie one he found online. He had to make a slight modification to it, but it still tastes delicious!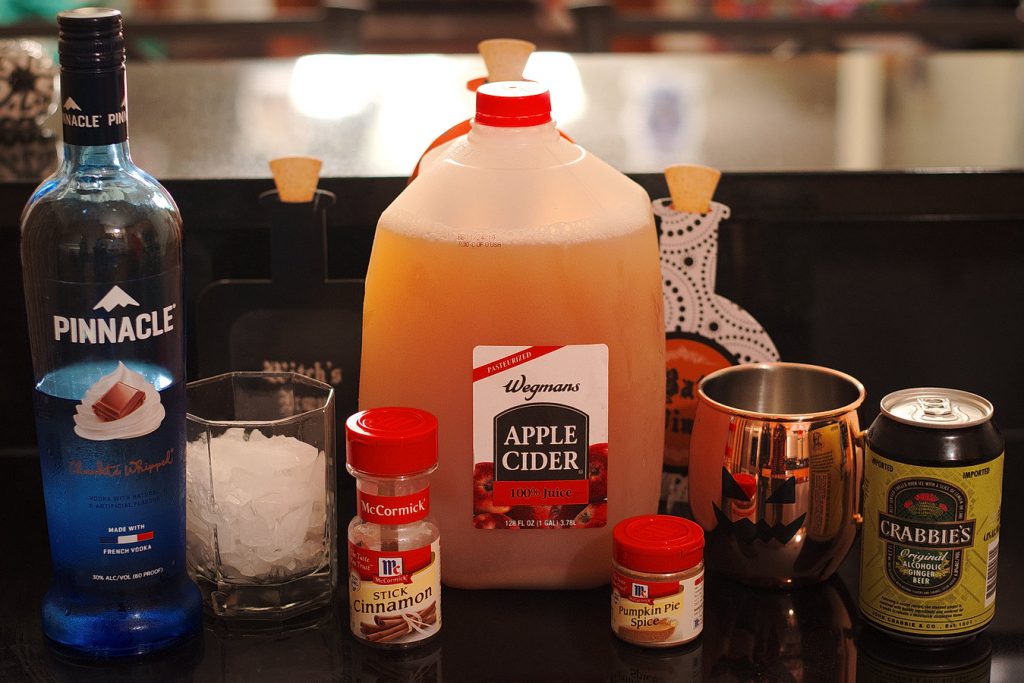 What you will need:
Apple Cider
Chocolate Whipped Vodka or Pumpkin flavored (Alex used Chocolate Whipped since he couldn't find pumpkin).
Ginger Beer
Crushed Ice
A cinnamon Stick
Pumpkin Pie Spice
Moscow Mule Mug (A Halloween themed one if you can find it 😉
How To Make It:
Pour some crushed ice into the Moscow Mule Mug. You can fill it half way or all the way, it is up to you.
Fill half of the mug up with Ginger Beer.
Add two shots of Vodka.
Fill the rest of the mug with Apple Cider.
Sprinkle some pumpkin pie spice on top.
Finish off the drink by adding a cinnamon stick.
Cheers!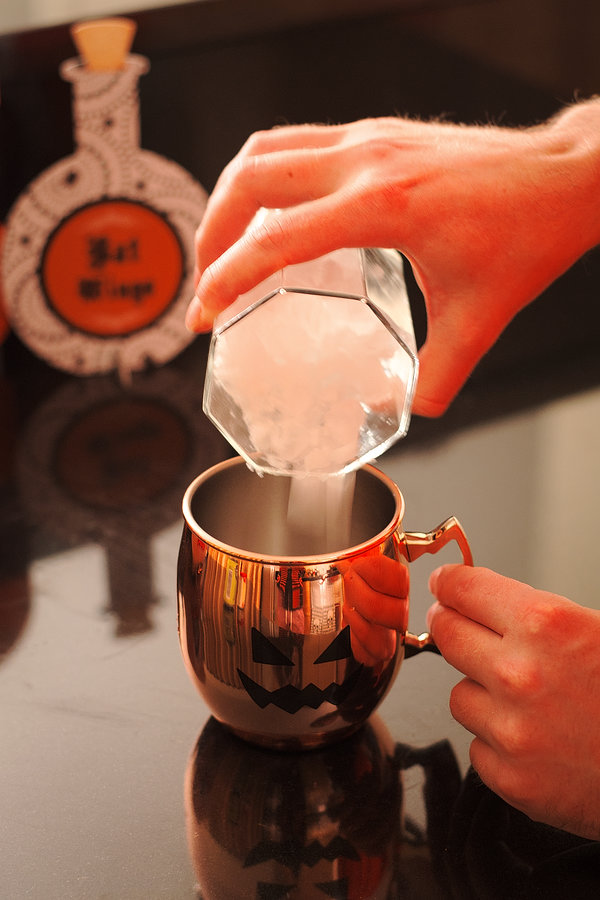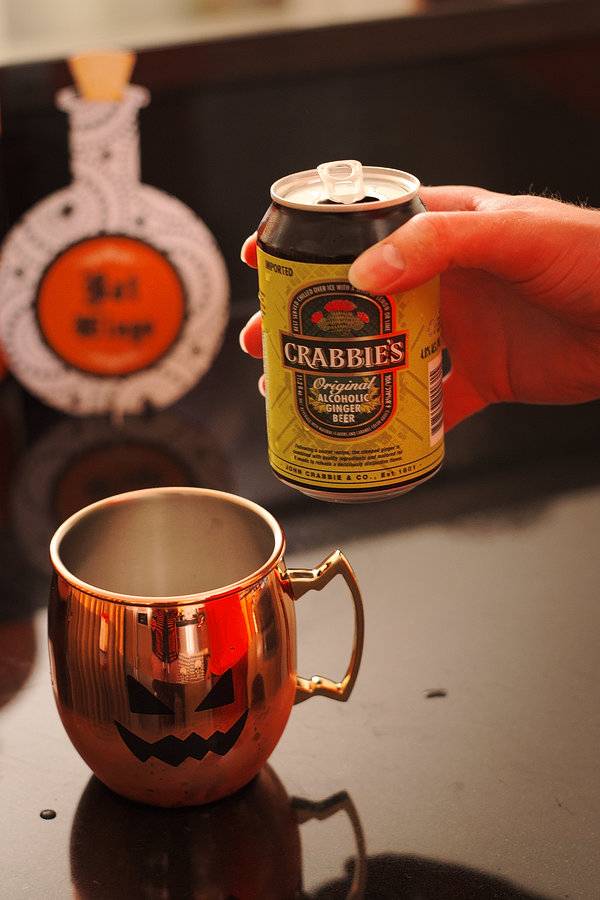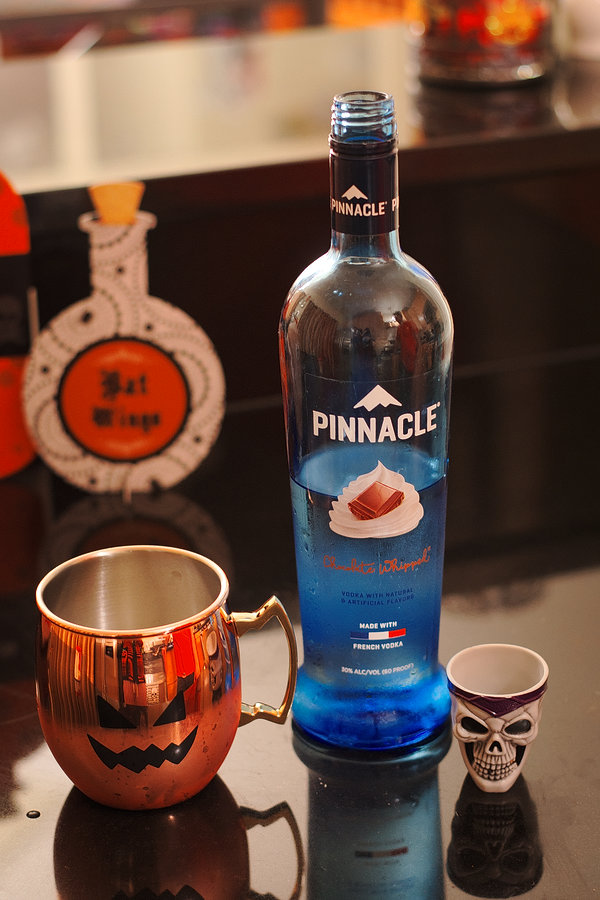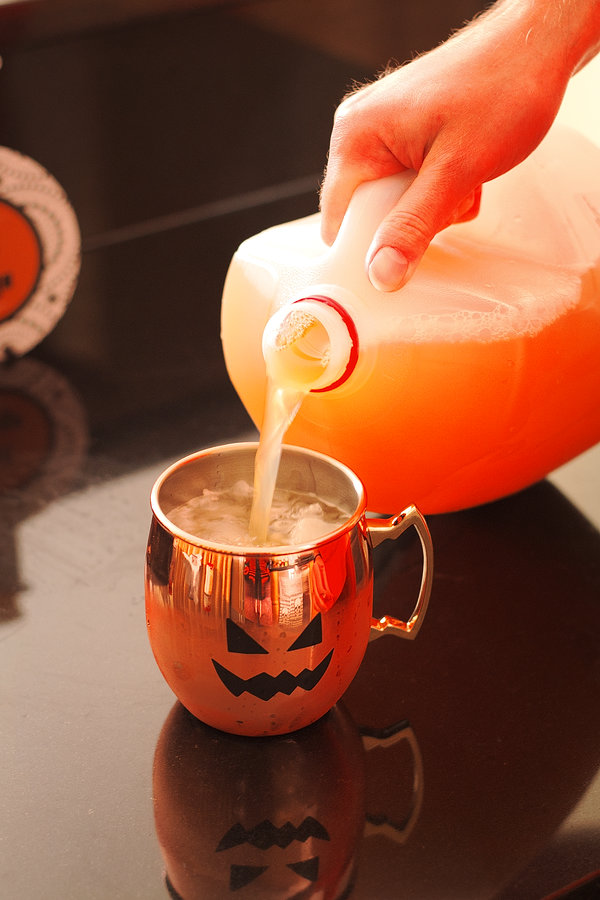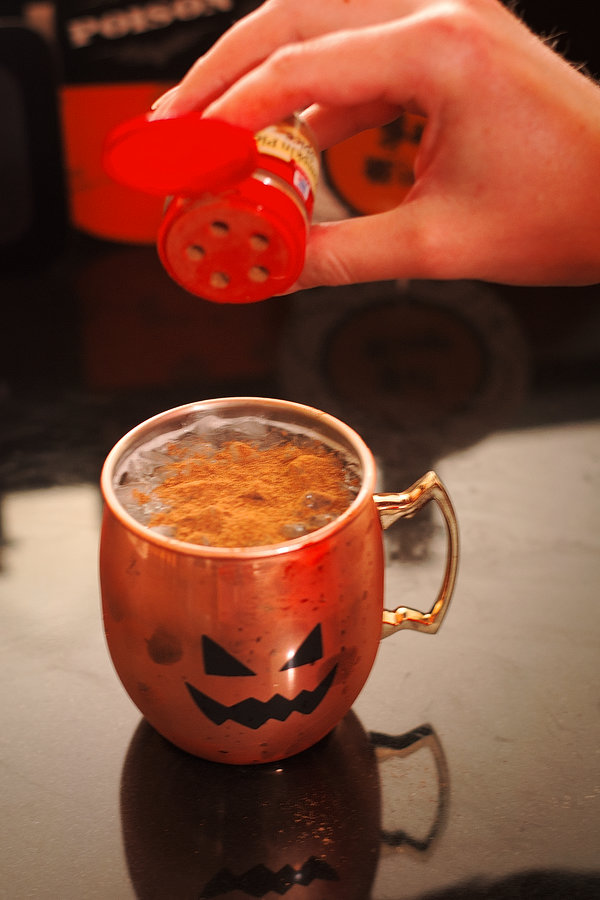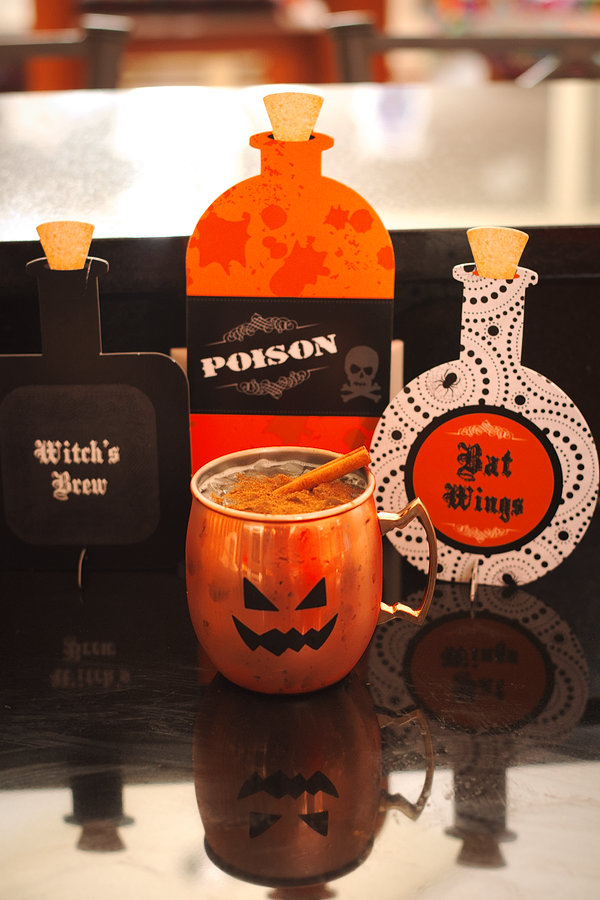 Thank you for visiting the Blood Cafe today. We hope you have enjoyed these Halloween Cocktail recipes and that you will give them a try soon! If you do try them, let us know in the comments!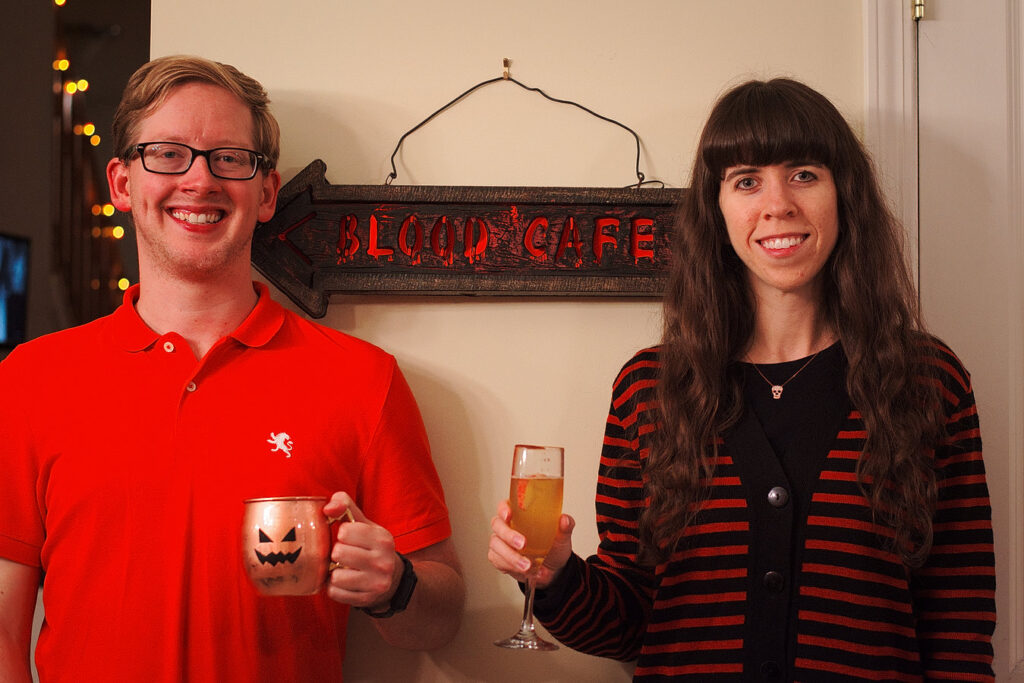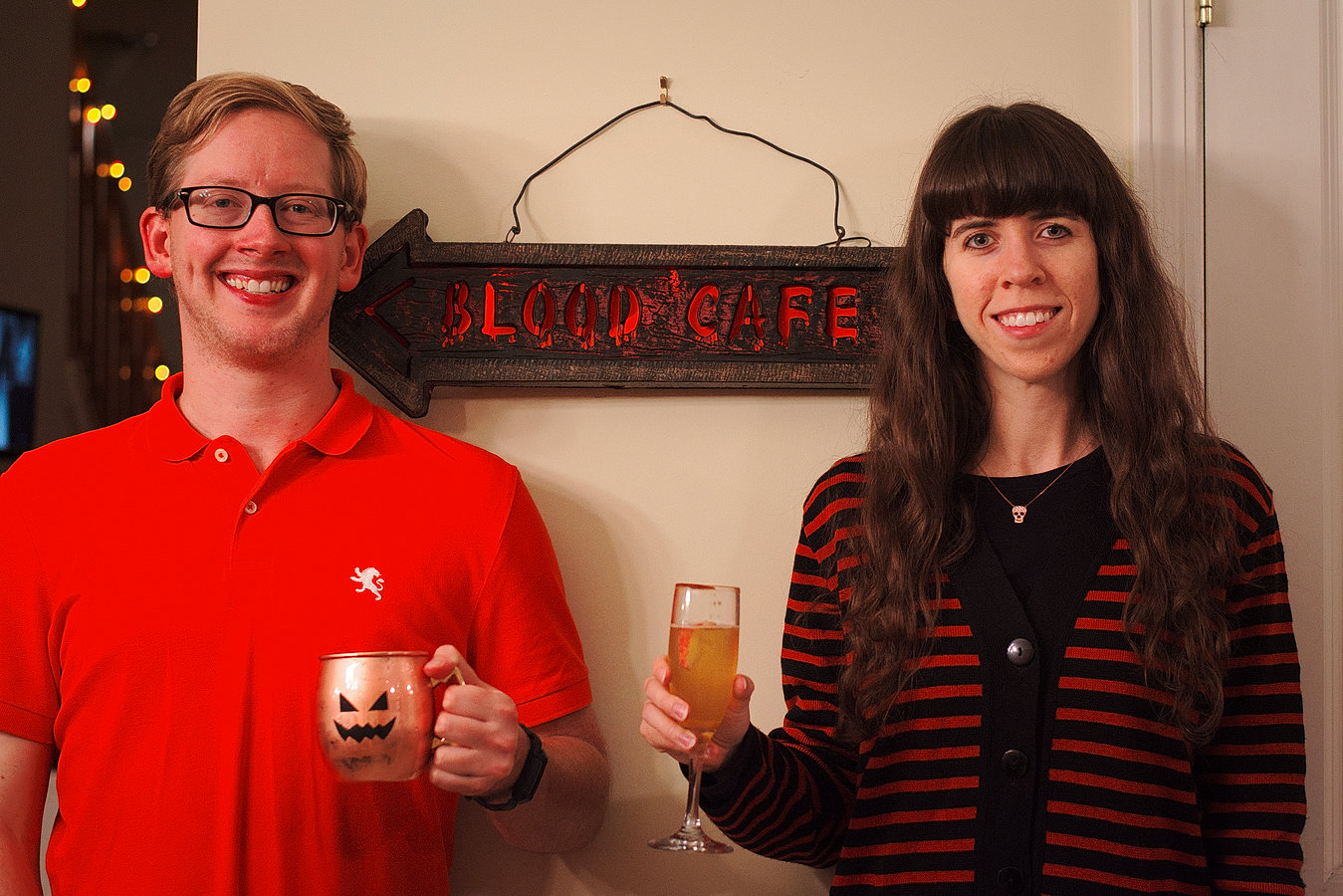 Make sure to check out all of the other Blog-O-Ween posts by clicking here!
Stay Spooky!
-Caroline