But there's a light on in Chicago
And I know I should be home
All the colors of the street signs
They remind me of the pickup truck out in front of your neighbor's house
****I originally wrote this post in the spring of 2019 and never got around to publishing it. I am excited to share this adventure with you, however keep in mind somethings might be different today due to Covid 19.*******
If you couldn't tell from the Fall Out Boy lyrics, this travel post is all about my weekend in Chicago! I had never been to Chicago before, but I always heard it was a fun place to visit, and I was not disappointed.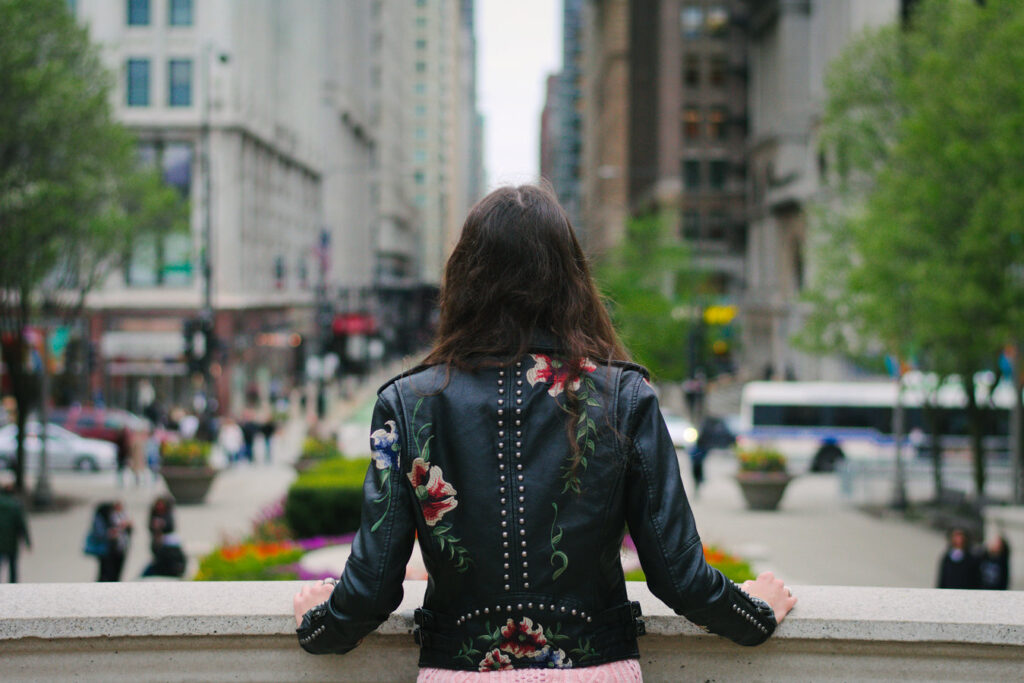 My family and I took a long weekend trip to Chicago as a Christmas present for my dad. We got him tickets to the annual Wright Plus Housewalk. This tour allows you to visit homes and buildings designed and inspired by the architect, Frank Lloyd Wright, that are not always open to the public. 
Where We Stayed
7101 Chestnut St
Rosemont, IL 60018
Chicago is a huge city and there are so many places to stay at. We ultimately decided to stay at the Residence Inn by Marriott, 7 minutes from Chicago O'Hare Airport.
There are a lot of places to eat right near this hotel, such as Jimmy Johns, IHop, Chipotle, and Subway just to name a few. There is also a Target and Starbucks right near the hotel as well, which is super important 😉 We went to Starbucks for breakfast (since most of us missed the hotel breakfast) and Target for a case of water. It is always great to stay at a hotel that has stores nearby in case you need something.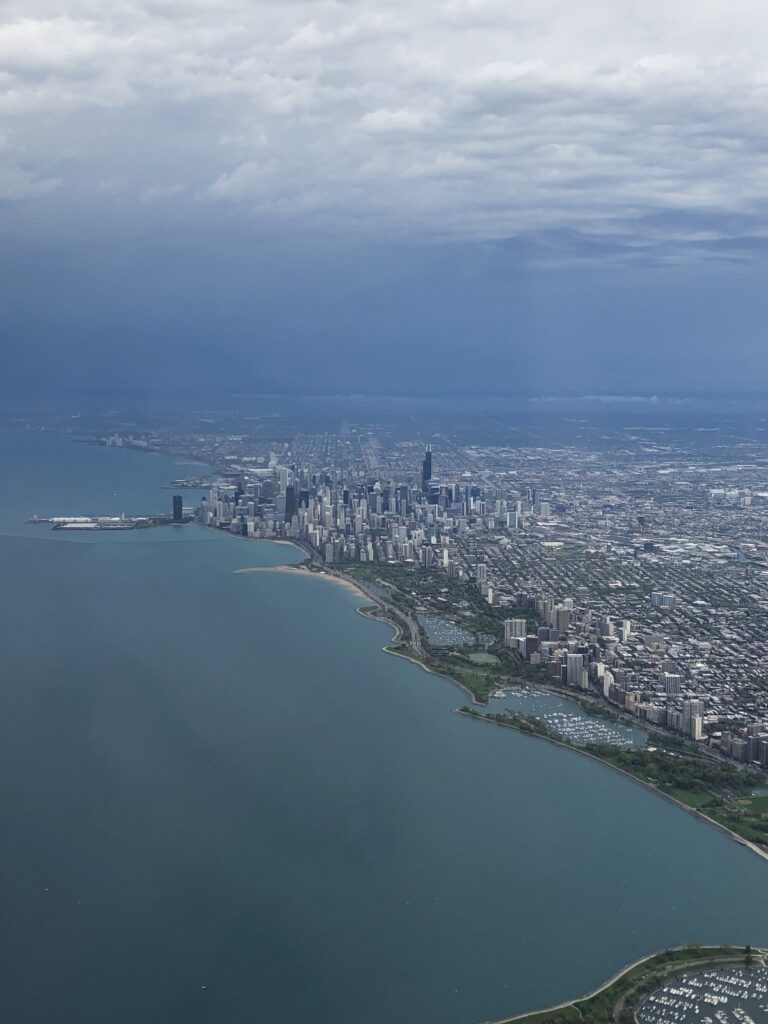 This hotel is in a great location for traveling to and from the airport quickly. This made getting to the airport to go home a breeze. However, it did take a little bit of time to get to downtown Chicago. We rented a car and did not mind driving at all, but keep in mind Chicago has a lot of traffic. With no traffic it probably took us between 20-30 minutes to get from our hotel to downtown Chicago. 
This Residence Inn was very clean, spacious, and modern. They have a nice little courtyard and a pool as well. We had a little kitchen, sitting area with a fireplace, and dining table in our room. You will also see the planes coming in for a landing at O'Hare airport. 
Where We Ate
1310 S Wabash Ave
Chicago, IL 60605
We have some family (Hi Brady and Lynn!) that live in Chicago. We were able to visit with them, which was a blast! Everyone had a fantastic time and our local family took us to some delicious restaurants.
For dinner on our first night, our cousins took us to Flo and Santos in the South Loop. This restaurant specializes in Italian and Polish food. They serve a variety of sandwiches, pastas, and tavern style pizza, which we were told is the actual type of pizza locals eat. We got two tavern style pizzas, which were delicious, and other family members got salad and sandwiches. We also tried some local beers on the menu.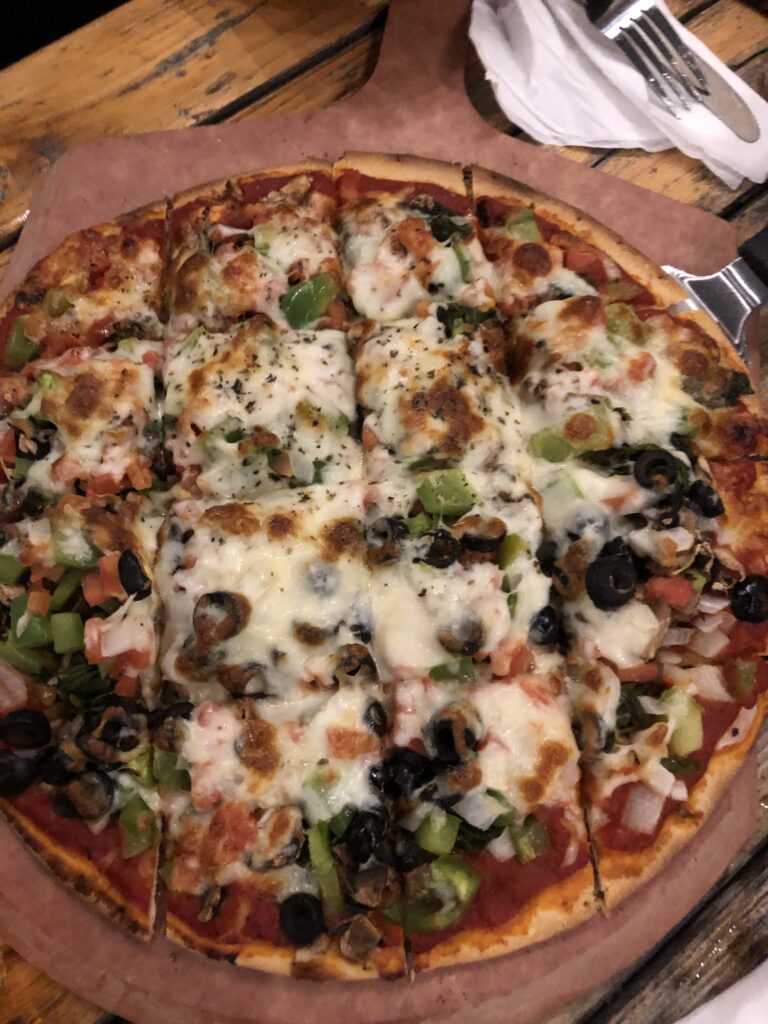 Flo and Santos has inside and outside seating. We were able to sit outside on a beautiful night. This restaurant is a great place to eat and it is usually pretty busy.  
11 N Michigan Ave
Chicago, IL 60602
On our second night in Chicago, our cousin took us to Park Grill. This restaurant is located under the area of Cloud Gate, aka The Bean. They have inside and outside seating as well, but we sat inside since it was a bit chilly when we went. 
Park Grill also has a variety of food ranging from salads and burgers to steaks and seafood. My family either ordered burgers or a sandwich. I tried the Impossible Burger with a side salad and it was delicious. 
Park Grill has a huge area right outside their restaurant called the Plaza. During the summer months, they host live music and events here.
65 E Washington St
Chicago, IL 60602 (old location- permanently closed)
****New location**********
Toni Patisserie & Café, Hinsdale
51 S. Washington St.
Hinsdale, IL 60521
*********************
For a midday pick me up, we walked to Toni Patisserie & Cafe which is not far from Millennium Park. At this cafe, they serve crepes, sandwiches, desserts, and coffee. We decided to get some coffee and desserts. Unfortunately this location is now closed. However they have another location in Hinsdale, which is about a half hour from their old South Loop cafe.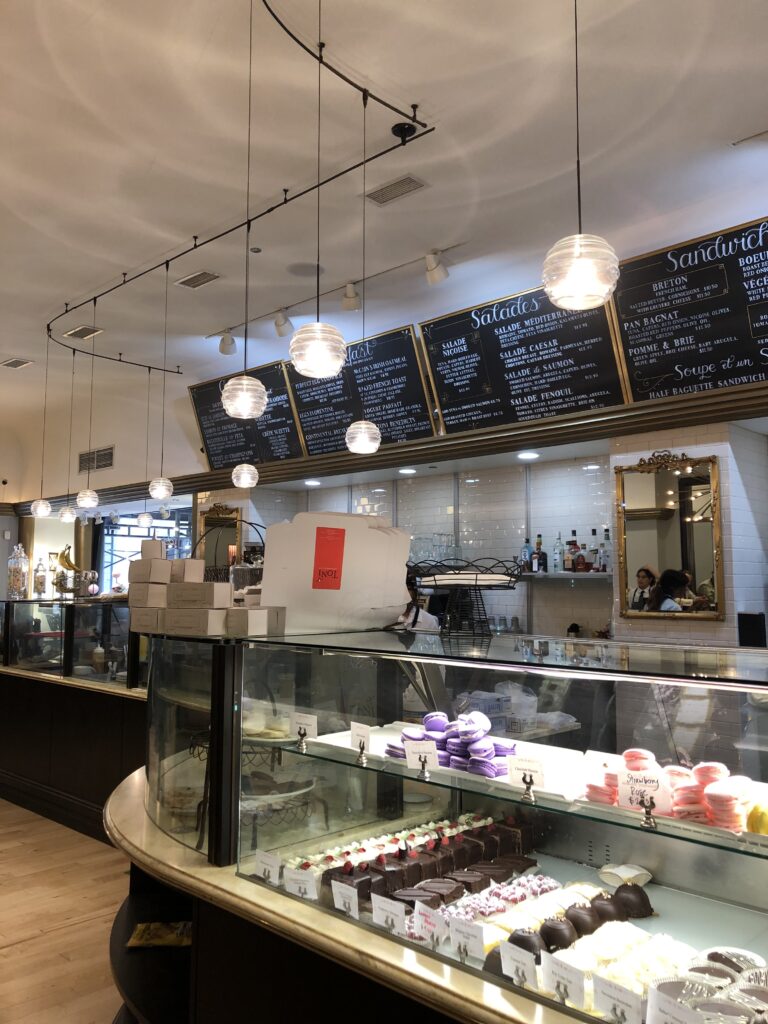 I had a skim latte and my dad and brother drank regular coffee. We all split some desserts which included a brownie, fruit tart, passion fruit macron, and a raspberry dessert.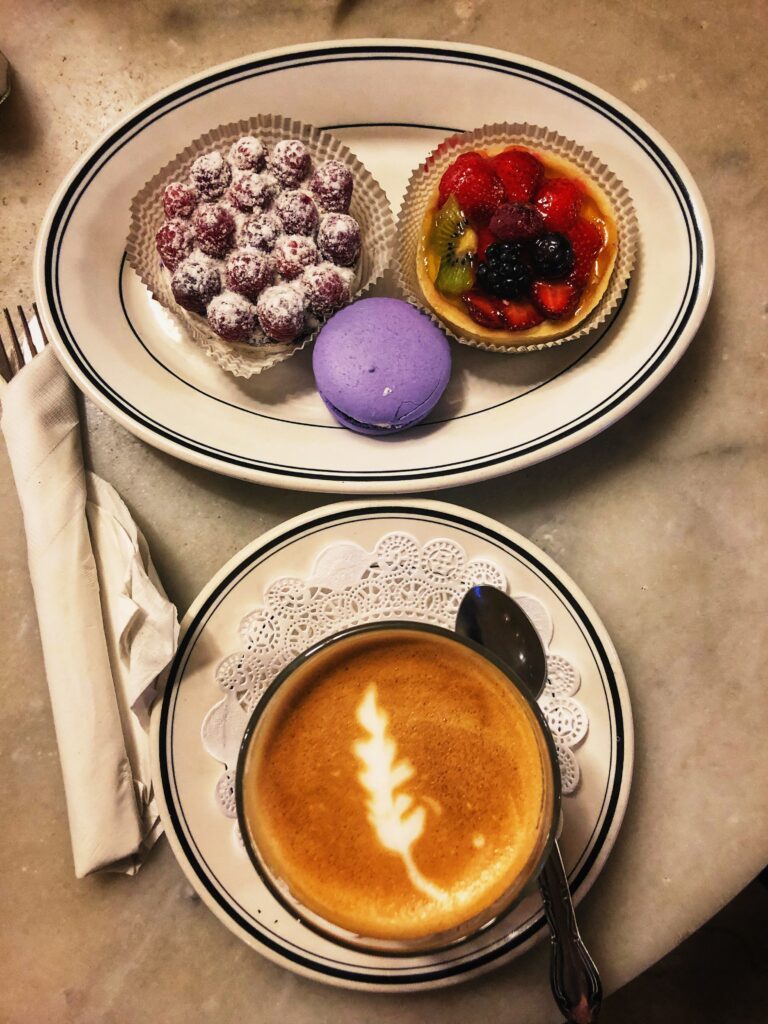 Near Our Hotel
7064 Mannheim Rd
Rosemont, IL 60018
A few places we ate near our hotel were Starbucks, Jimmy Johns, and Chipotle. We went to Starbucks for breakfast a few times since we were short on time and needed something good and fast. 
We also had Jimmy Johns and Chipotle on our last night which is in walking distance from the hotel. 
Things To Do
Roof Top
After arriving in Chicago, we went to our cousin's condo, which has a beautiful view of the city. Obviously not everyone has a family member that lives in Chicago, but if you find a restaurant or bar with a roof top view, I would definitely recommend going. We were able to enjoy a beautiful sunset and fun times with our family.
Here is a link to a list of the current 22 Best Rooftop Bars in Chicago: https://www.therooftopguide.com/rooftop-bars-in-chicago.html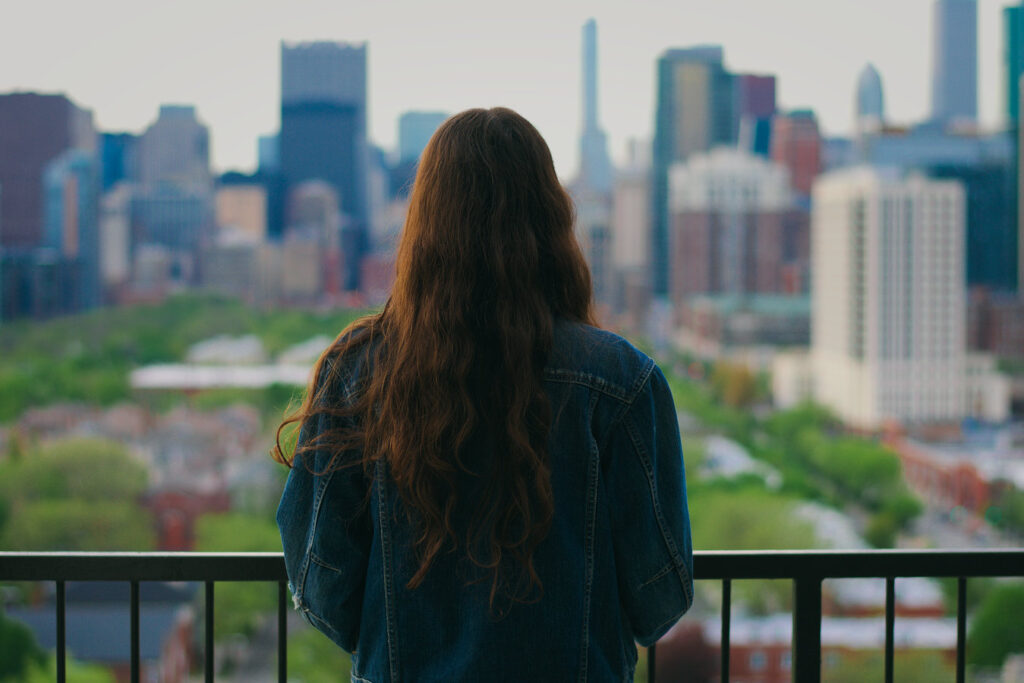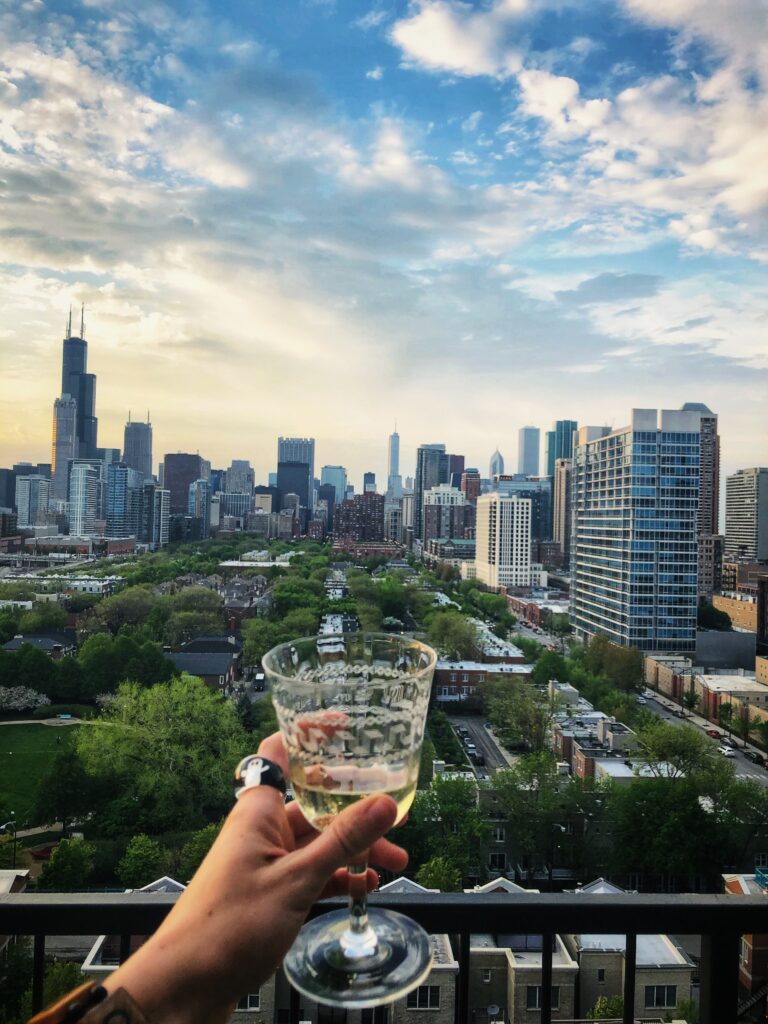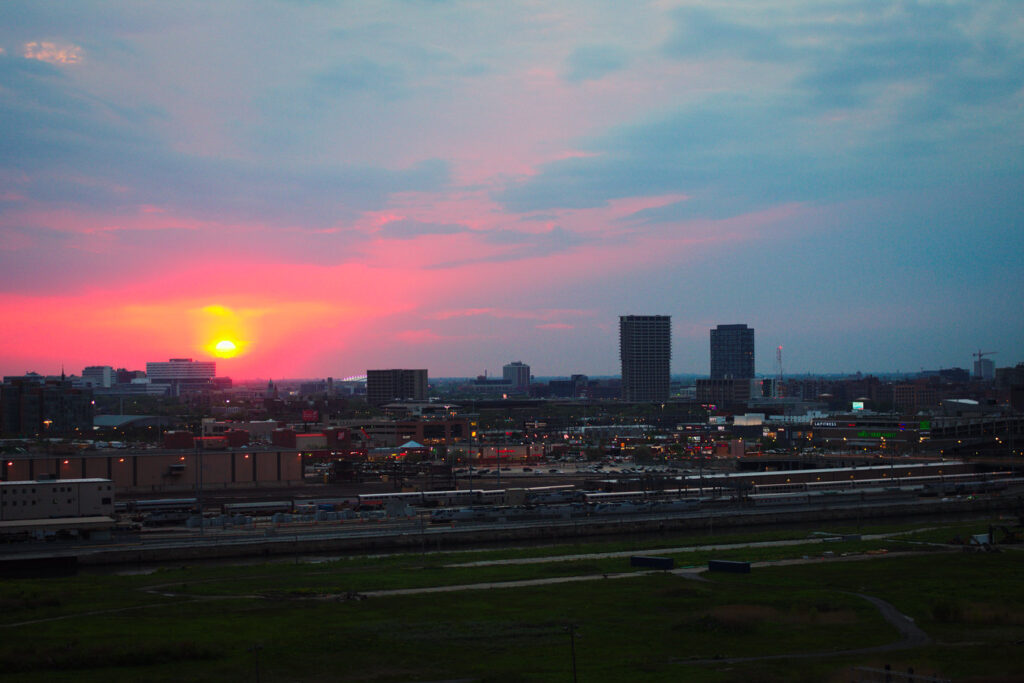 Robie House/University of Chicago

5757 S. Woodlawn Avenue
Chicago, IL 60637
http://cal.flwright.org/tours/robie
On Friday, we went to the University of Chicago to tour Frank Lloyd Wright's Robie House. I have toured a few Frank Lloyd Wright houses before and the Robie House was one of my favorites. The designs inside and outside the house are incredible. I enjoyed all of the little details of the house from the beautiful windows to the intricate ceiling design. 
You can tour the Robie House all year from Thursday-Monday. To find more information about tours and the house, click here.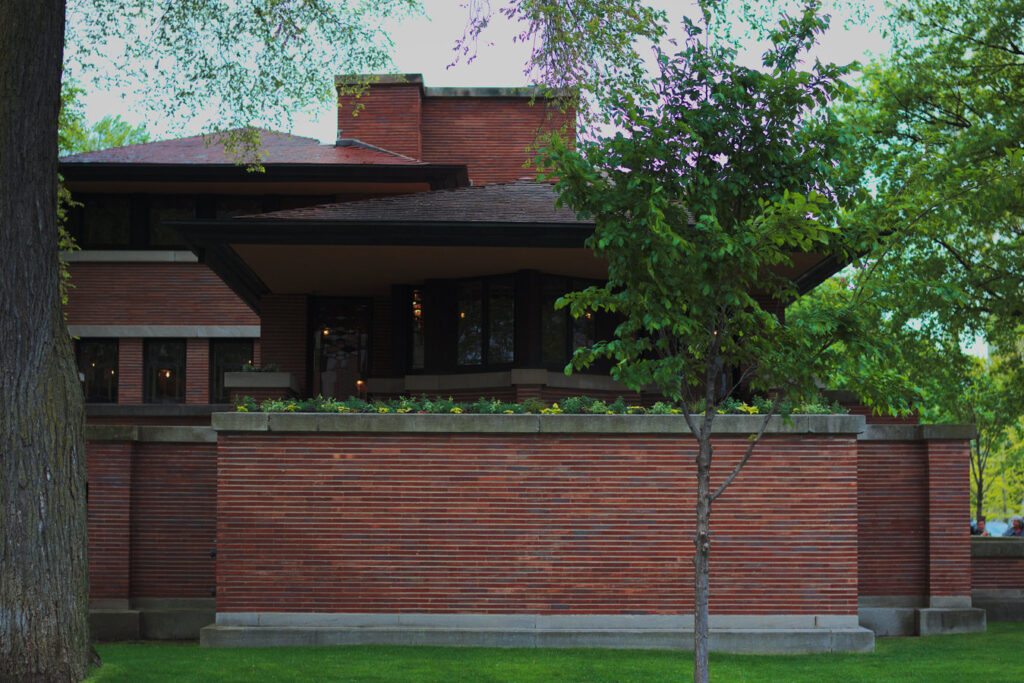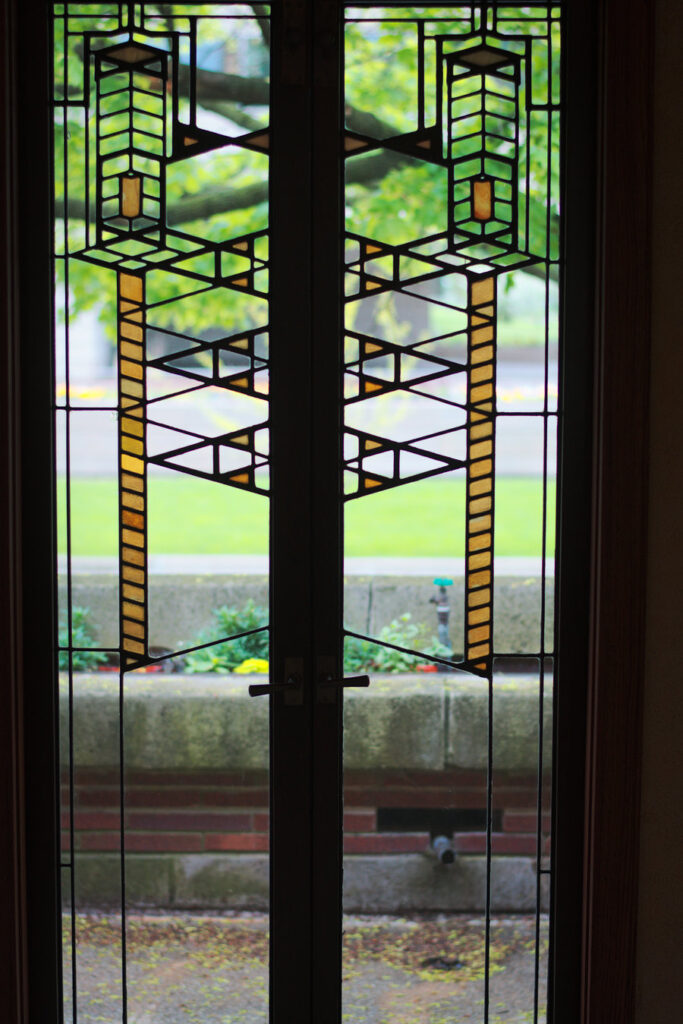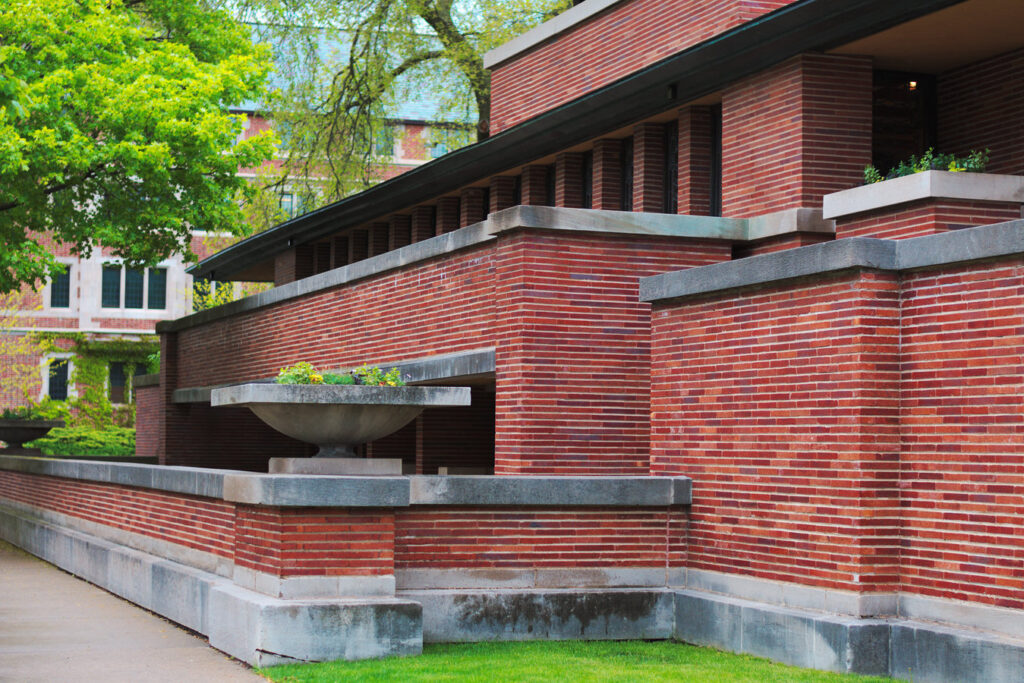 The weather was very cold and rainy the day we visited the Robie House. It did not ruin our tour, however if it was warmer and sunny out it would have been nice to walk around and explore the University of Chicago. The campus is massive and the buildings are incredible. If you have some extra free time and you like to explore, I would recommend strolling around this campus. 
Millennium Park

201 E Randolph St
Chicago, IL 60602
https://www.chicago.gov/city/en/depts/dca/supp_info/millennium_park.html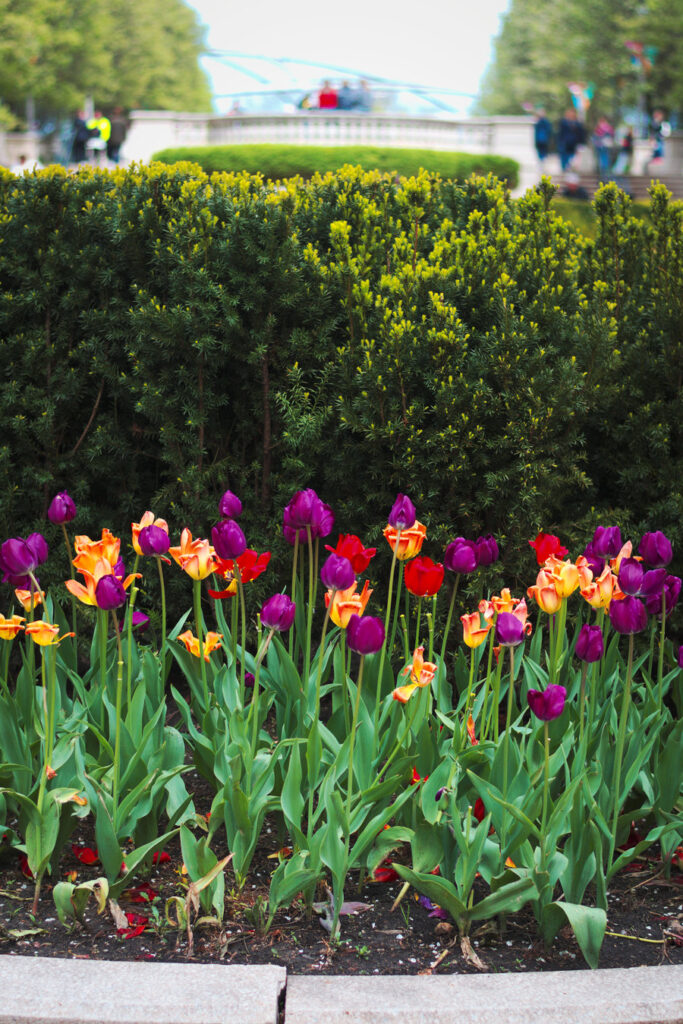 Friday afternoon we drove to Millennium Park and parked at the parking garage there. We were having dinner at Park Grill later so we got there early to explore. On our walk around Millennium Park we passed a huge outdoor concert Pavilion, a beautiful flower garden, and of course, the infamous Cloud Gate, aka The Bean sculpture. We actually came across The Bean by accident but I could not resist taking a picture with it.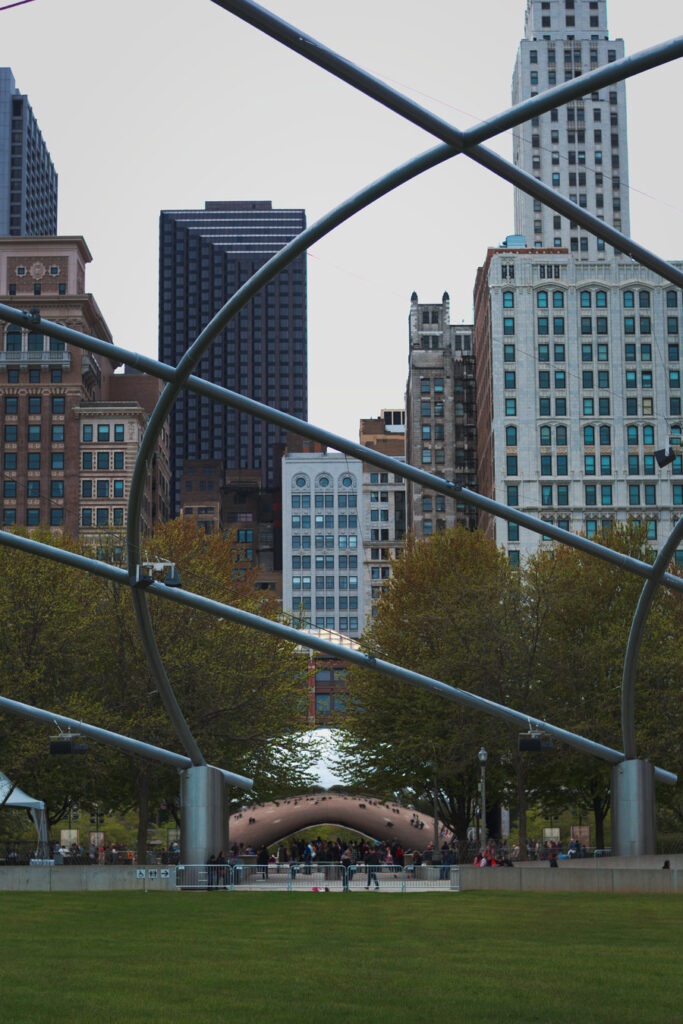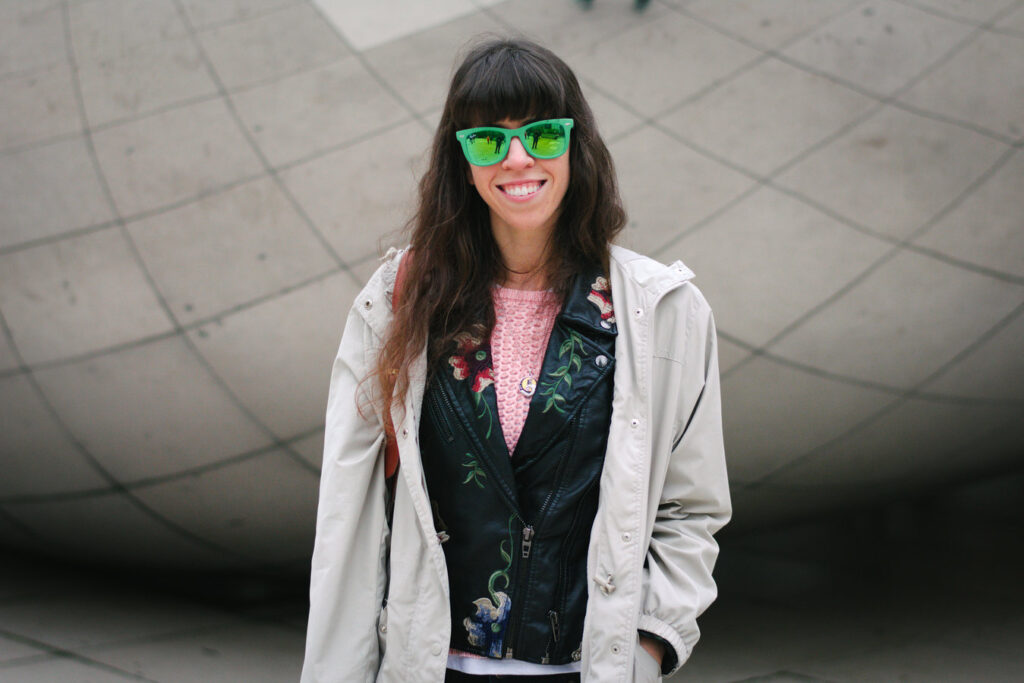 Millennium Park is another great place to walk around and explore. They have all kinds of events there during the summer as well.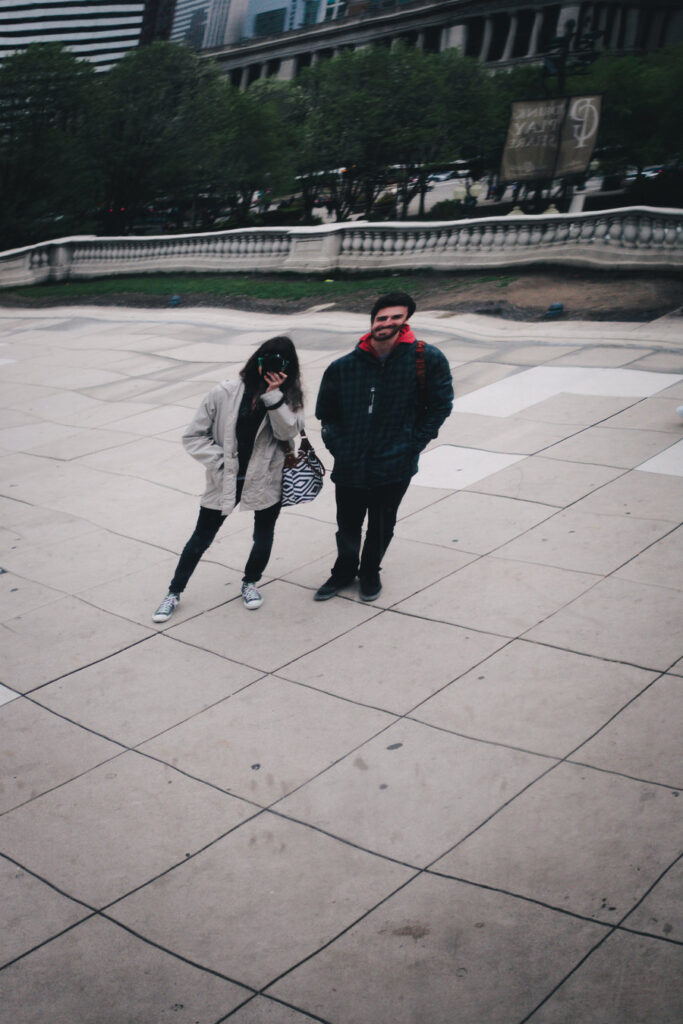 Twilight River Cruise
One of the coolest ways to see all of the buildings in Chicago is to go on a River Cruise. Thanks to our cousins in Chicago that suggested we all go on a River Cruise together, we were able to experience this fantastic way to see the city. We went on the Twilight River Cruise, which starts at 7:30pm from Sunday to Friday.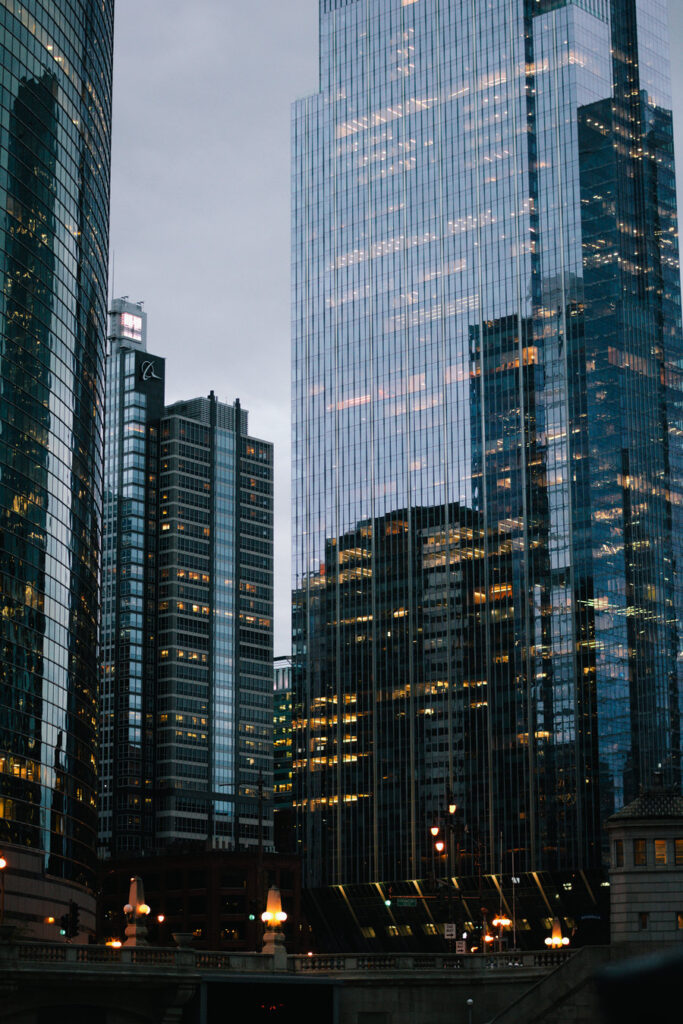 The River Cruise is exactly what it sounds like. You cruise up and down the Chicago River seeing all of the magnificent buildings, while a tour guide explains them to you. The cruise was about 90 minutes long on a boat that has outdoor and indoor seating. You sit on the top of the boat and take in all the amazing views during the cruise.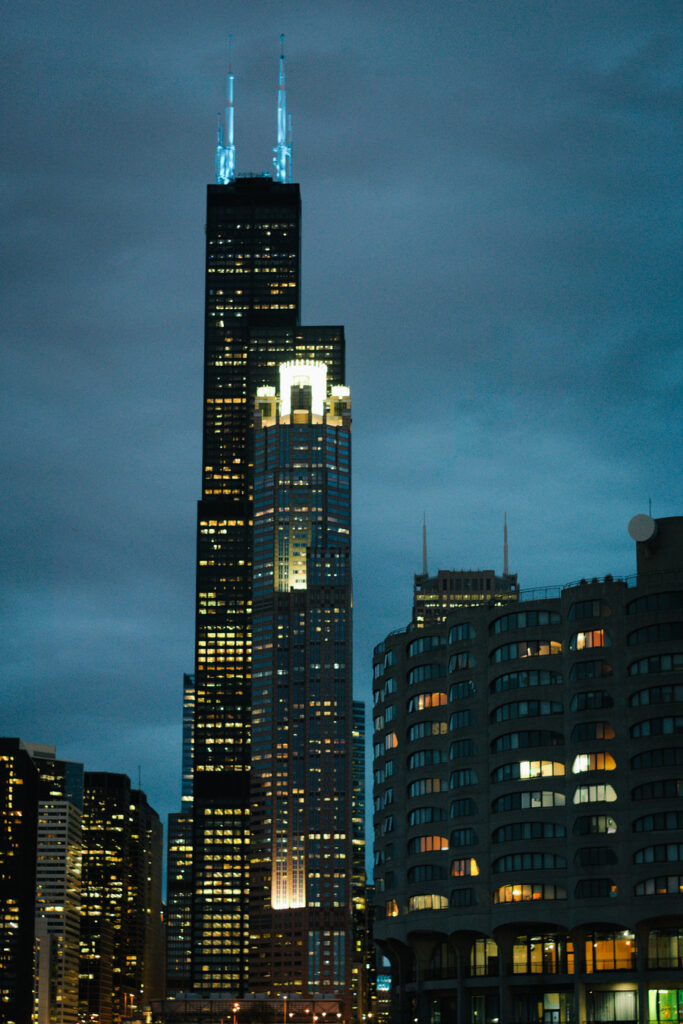 It ended up raining a bit near the end of our cruise, so we went downstairs to the inside part of the ship. Inside there were plenty of tables, chairs, and a bar with drinks and snacks. There were also windows so you could still the buildings outsides. They have restrooms on board as well. You could still hear the tour guide through the speakers they have downstairs to prevent you from missing anything on the tour.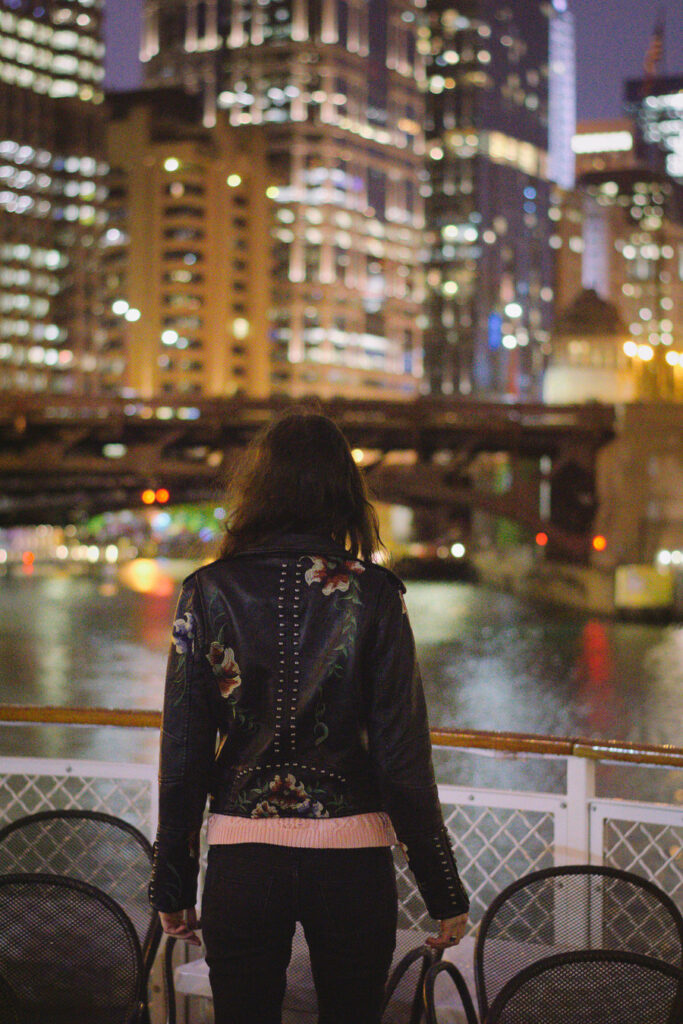 The River Cruise season is from May- October. If you are going at the beginning or end of the season I would recommend bringing a jacket or some layers in case you are cold. It was a little chilly the night we went but luckily we all had rain jackets and dressed in layers. I can imagine that it would also get hot sitting on the top deck of the boat during the summer so keep that in mind too.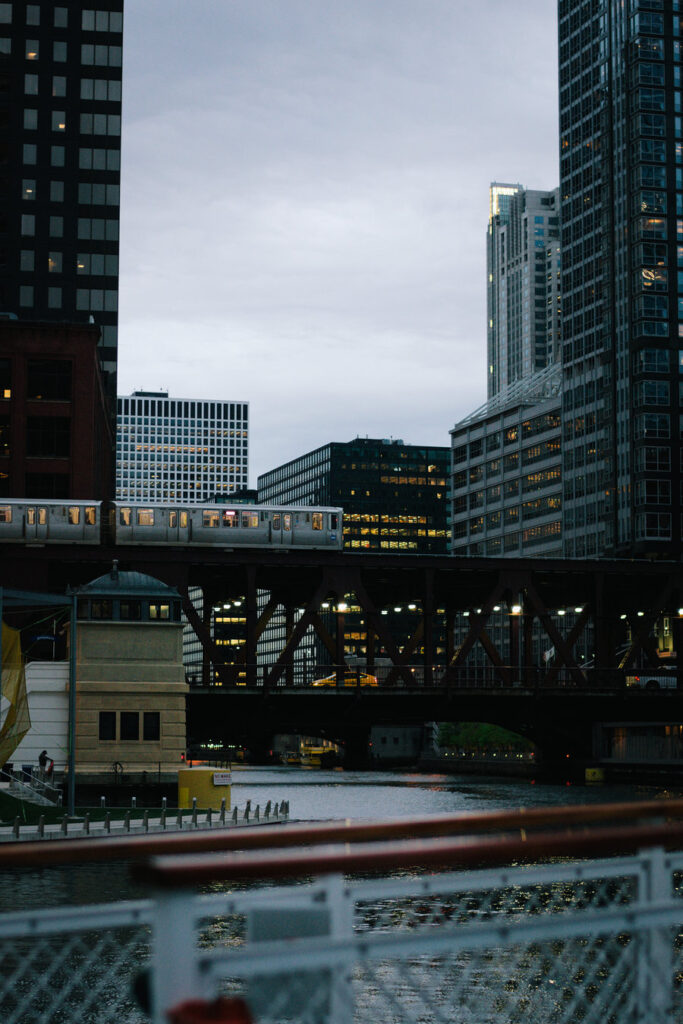 All of us really enjoyed the River Cruise and I would definitely go again. I think it is a must do for anyone going to Chicago. You get to cruise all around the river, see a huge amount of the city, and really take in all the wonderful architecture Chicago has to offer.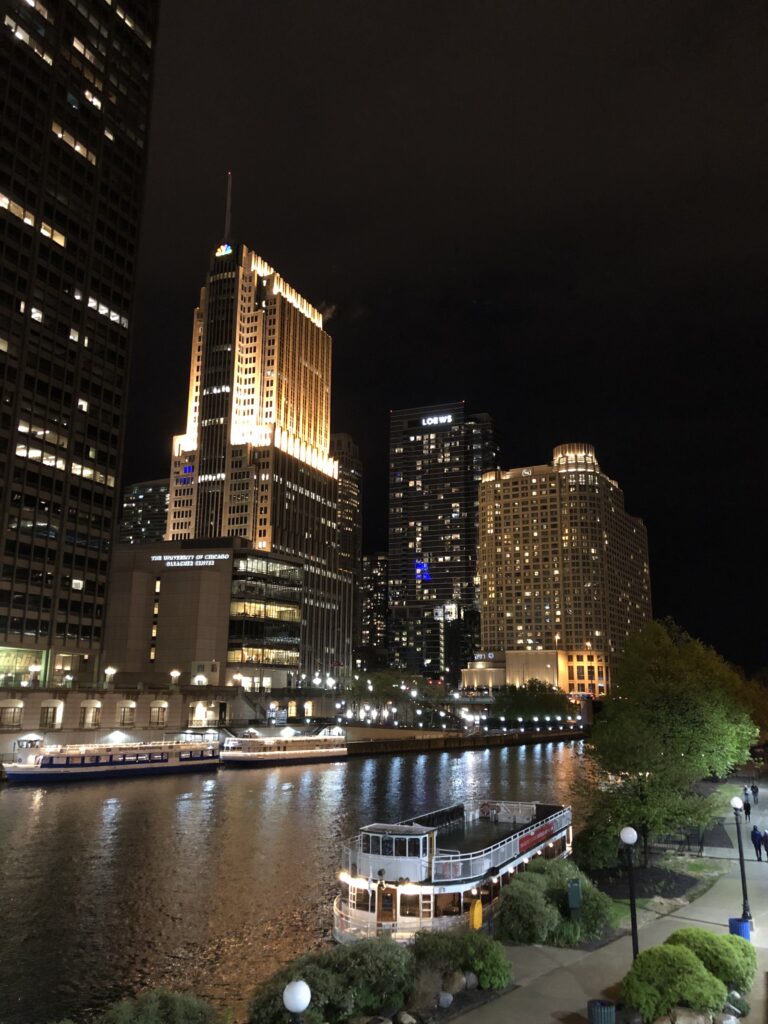 Wright Plus Housewalk
Oak Park, Illinois
https://flwright.org/wrightplus
The main reason for our trip out to Chicago was for the Wright Plus Housewalk. This house tour takes place once a year in May. During this one day event, you get to tour the interior of houses Frank Lloyd Wright and his contemporaries designed. A good amount of these houses are not usually open to the public because they are privately owned and people live in them.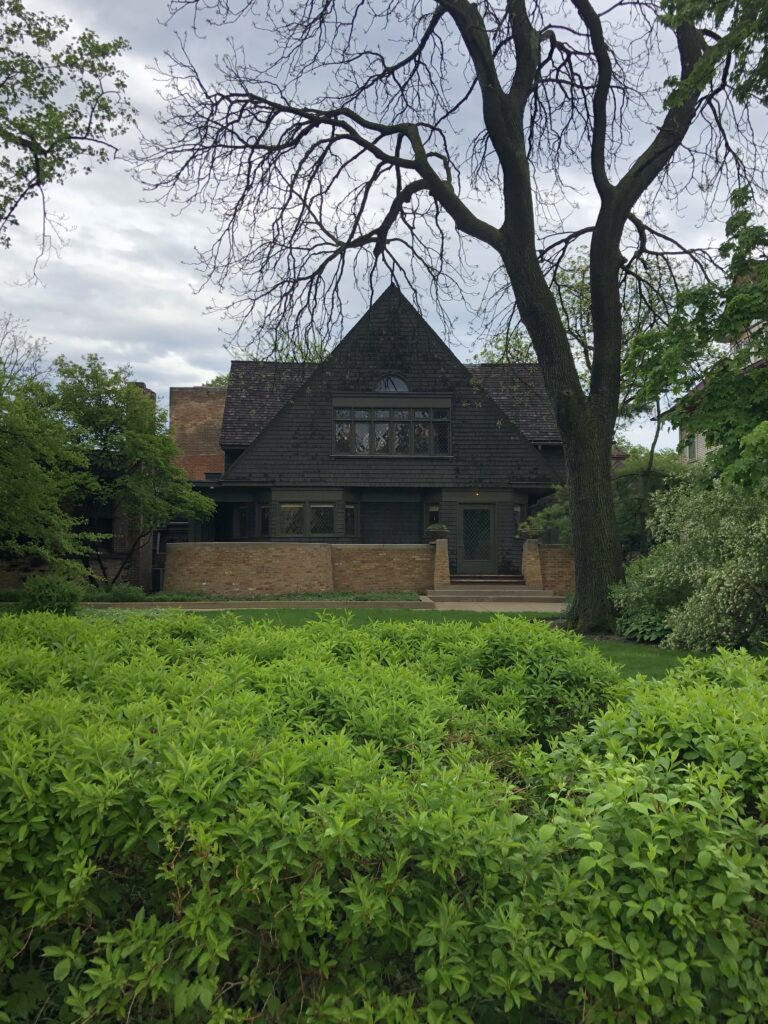 Wright Plus Housewalk Tour
The Wright Plus Housewalk begins in the morning and ends around 5pm. You receive a map of where the houses are located and you can start and end at whatever house you like. There are trolleys that run throughout the day that will shuttle you to different stops of the tour. We had rented a car for the weekend so we just drove around when we needed too. 
The Frank Lloyd Wright Trust also has an app that I downloaded for the tour. This was very handy because it would update me on how long the wait was to get into each house. 
The entire Wright Plus Housewalk took place in Oak Park. My family and I started out at two houses that were not built by Frank Lloyd Wright, but rather inspired by his work. Luckily the weather was very nice for the most part of the day. You do stand in line outside the houses so if you go, be prepared for cold or hot weather.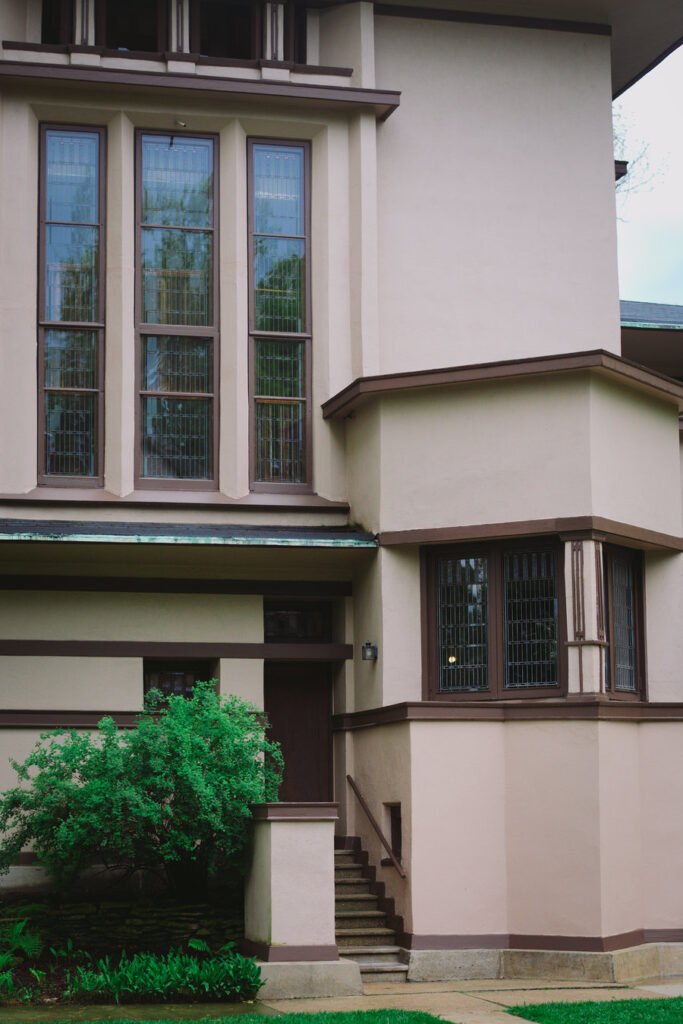 We toured another private home that was built by Frank Lloyd Wright and then we went to the Unity Temple, which was also built by him. The Unity Temple was beautiful and I would recommend touring it if you are in the area. You can tour this temple anytime of the year, not just during the Wright Plus Housewalk. 
The Unity Temple is not far from Frank Lloyd Wright's home and studio, which we saw on our tour as well. Seeing his home and studio was really neat and I would recommend seeing it if you are visiting Chicago.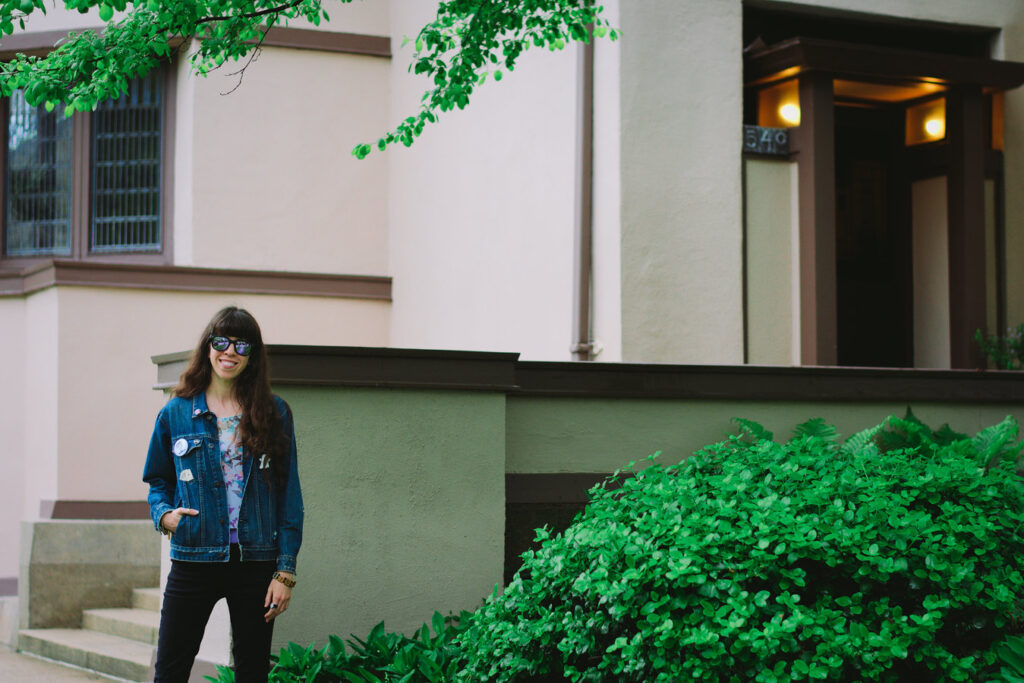 The Wright Plus Housewalk was a lot of fun to do and it makes a great gift for any Frank Lloyd Wright fan. There are also a lot of Frank Llody Wright houses and buildings in the Chicago area that you can see throughout the year. Just click here to find out more information on these houses and other tours that are available. 
What To Pack
Packing for any trip can be tricky depending on the season. We visited Chicago in the middle of May and the weather was all over the place. The first afternoon we were there, it was beautiful and 75 degrees. Then the next day it dropped to 48 degrees and it rained. The day of the Wright Plus Housewalk, it was back to being beautiful and 83 degrees however it did storm later in the afternoon.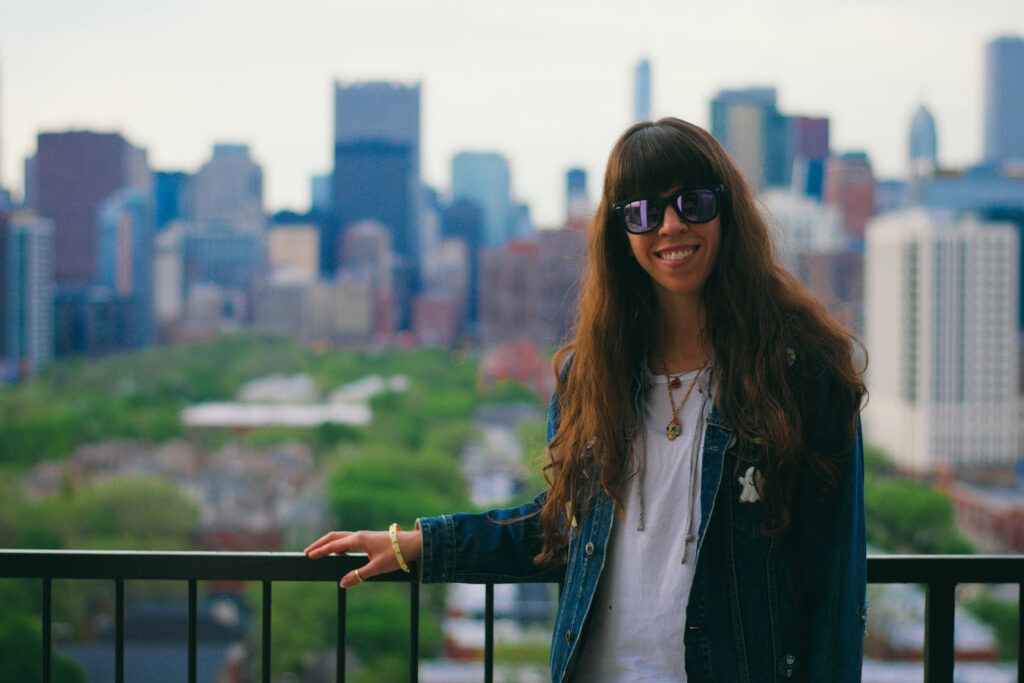 Since I am not from Chicago I do not know what the weather is normally like, however if you are going during a seasonal transition, such as the middle of May, I would be prepared for anything. I checked the weather before our trip and saw how much it was going to fluctuate.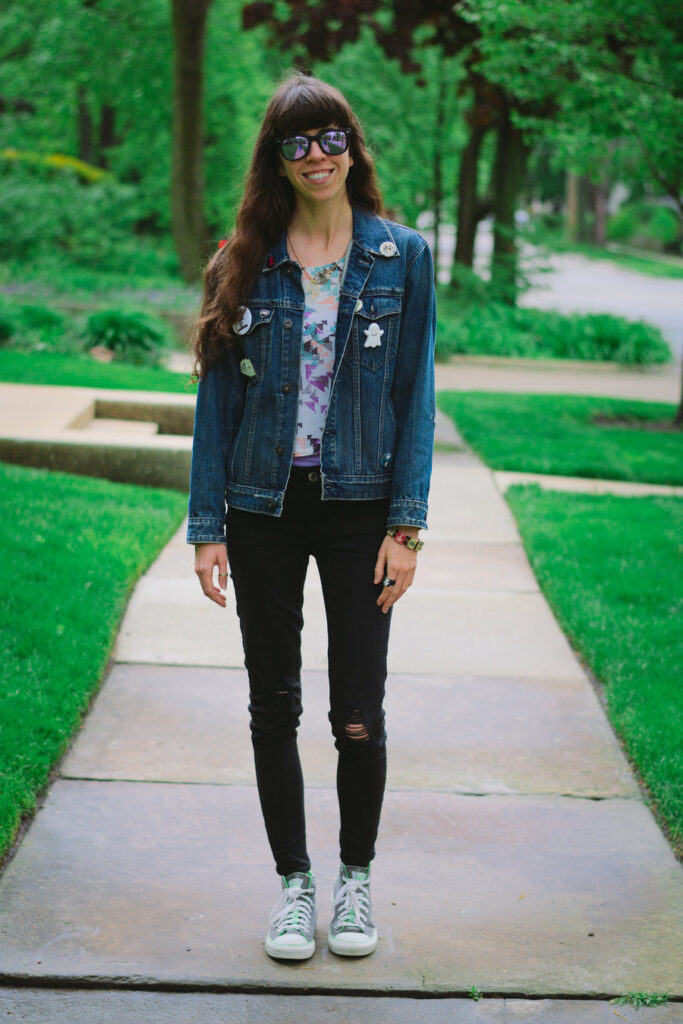 I packed and wore a lot of layers. On the colder day I had on jeans, a shirt, sweater, jacket, and a rain jacket. Then on the warmer day I wore jeans, a lighter shirt, and a denim jacket just in case the weather changed. Since Chicago is not far from Lake Michigan, the city seems to experience all kinds of weather.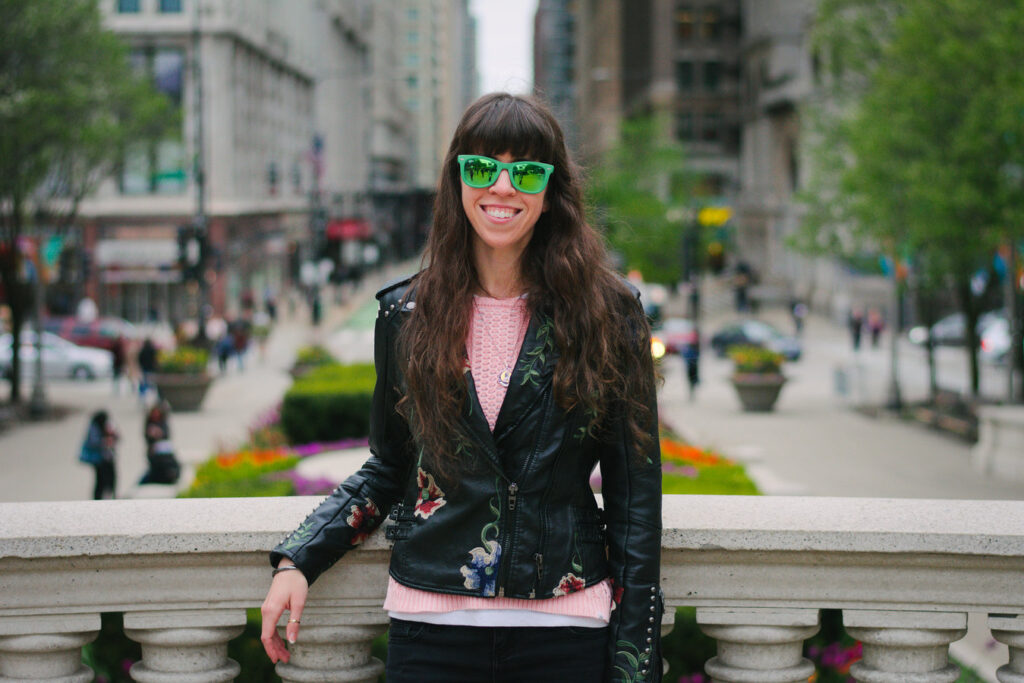 Overall Impression
My family and I had a lot of fun visiting Chicago. I would definitely go back to see even more of the city. I did not realize how big the city is, how much there is to see there, and how wide the skyline is there. There are a lot of places to explore and a ton of things to do. I also did not realize how much traffic they experience there, so plan ahead for that as well.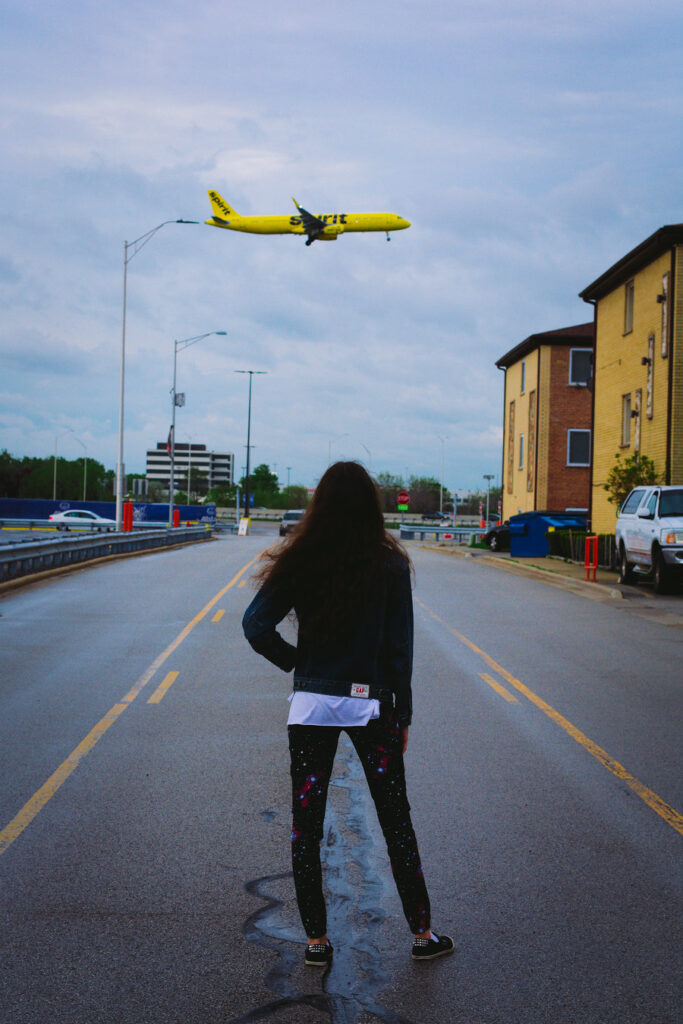 Chicago was a great place to visit for a long weekend and it was not a far flight for us at all. If you are looking for a new city to visit, make sure to put Chicago on your list.
If you are like me and enjoy creating playlists while you are on vacation, make sure to listen to a lot of Fall Out Boy since they are from Chicago. I listened to Take This To Your Grave on repeat the whole weekend. 
And yes, there were moments where it definitely was "the windy city".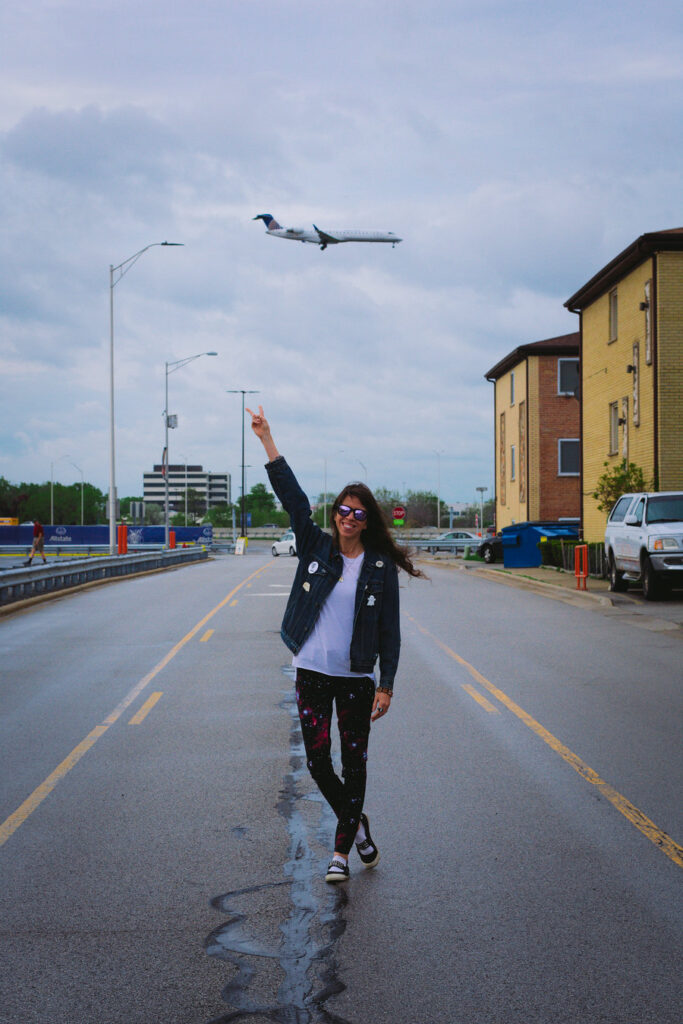 Stay Spooky!
-Caroline 🙂
Check out some of my other travel adventures:
Day Trip Adventure in Red Bank, New Jersey!
Haunted Adventures in Wilmington North Carolina
Shopping at Historic Market Square, San Antonio Texas
Do not forget to save, share, and Pin this post for later!