Welcome to June! Since summer and Halloween are two of my things, I thought I would combine them and share a Summerween post today. I created a list of Nightmare Before Christmas summer must haves. Whether you are chillin' by the pool or taking a day trip somewhere, these summer Skellington must haves will keep you spooky and stylish!
Swimwear
What is summer without swimwear?! I will admit, I have quite the collection of bathing suits and I am always looking for more unique ones to add to my collection. I have found a lot of bikinis at Hot Topic that I have been wearing for a few years and I still love to wear them. The ones I have listed below are perfect for a spooky summer.
Tank Tops
Stay cool during the summer with some bone chillin' Nightmare Before Christmas tank tops!
Skirts and Dresses
Another easy way to stay spooky and cool during the heat is by wearing a flowy dress or skirt. These dresses and skirts have the perfect combination of cute and spooky!
Shorts
I purchased a pair of Jack Skellington shorts for the summer and they are awesome! They are very comfortable and I really like the pin stripes on them. My favorite aspect of the shorts is the Jack face on the back pocket!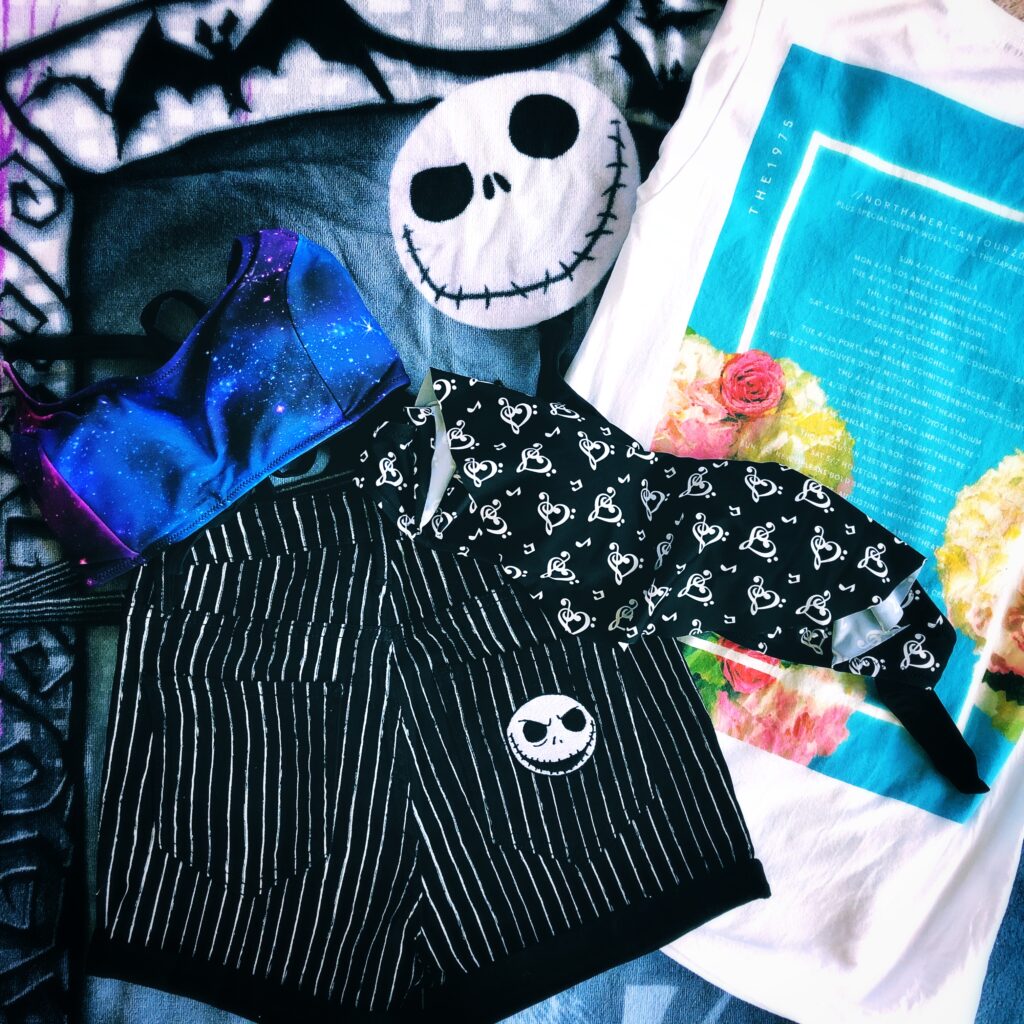 *It looks like Hot Topic is currently sold out of the Jack Skellington shorts in some sizes, but they are still available in plus sizes.
T-Shirts
You can never go wrong with a classic t-shirt and a pair of shorts for a summer outfit.
Summer Accessories
Besides relaxing by the pool or at the beach, I also enjoy hanging on the deck with friends and family. If you are in need for some spooky cheese plates, picnic accessories, or drive in movie supplies, check out some of my favorites below!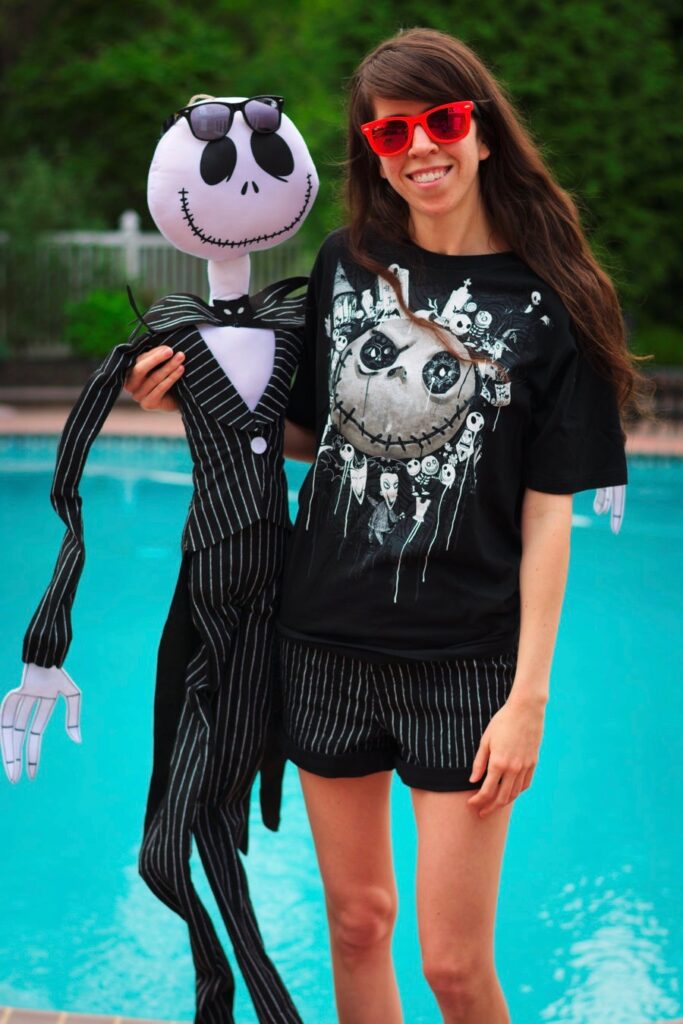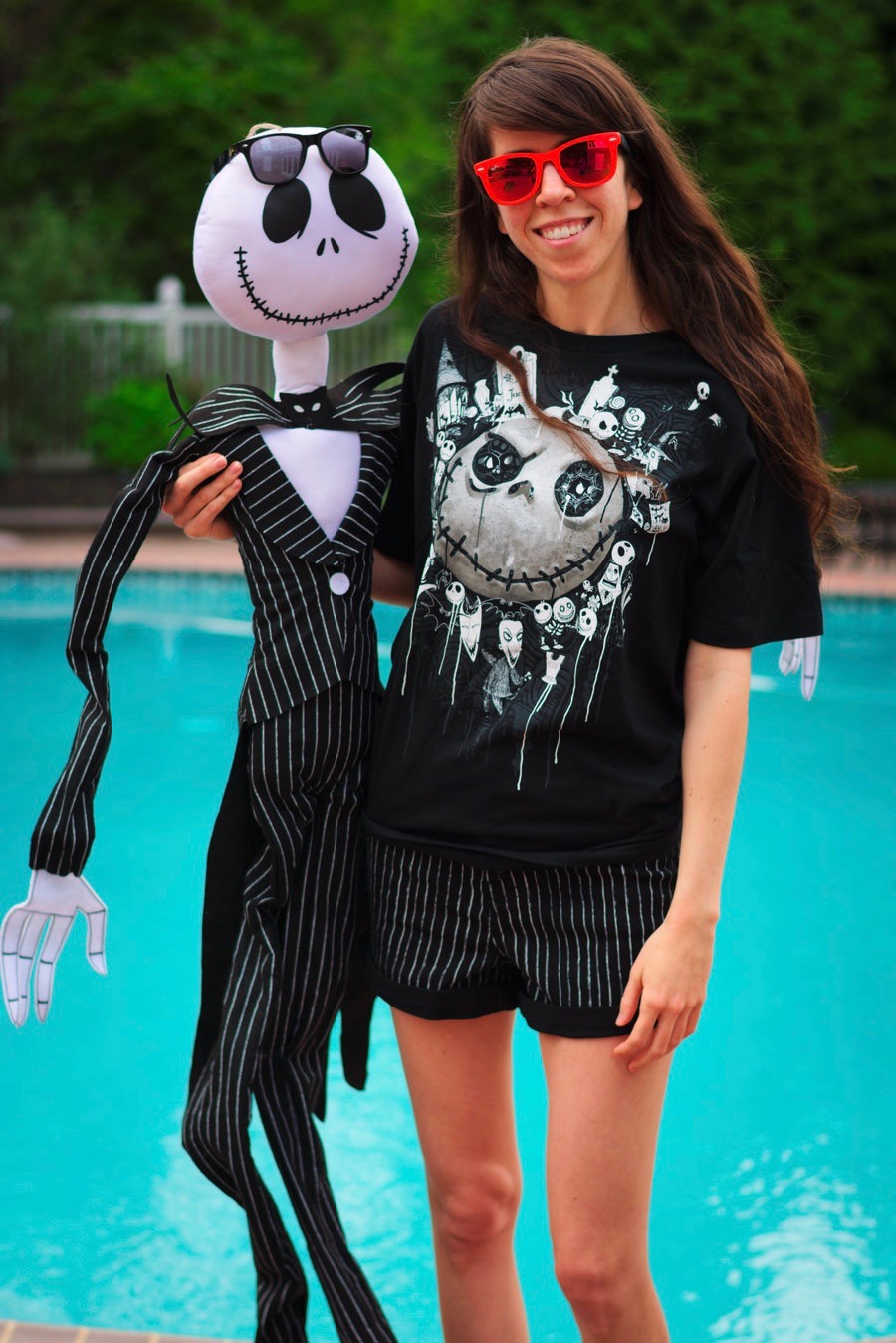 Whatever summer plans you have, I hope they are fun, spooky, and stylish! Happy summer and I hope you have enjoyed this Nightmare Before Christmas summer must haves list!
Stay Spooky!
-Caroline
Check out some other recent posts below:
Day of the Dead Festival- The Pearl District, San Antonio
Day of the Dead Festival- Historic Market Square at Night