Before we begin, I wanted to wish everyone a Happy Leif Erickson Day! Hinga Dinga Durgen!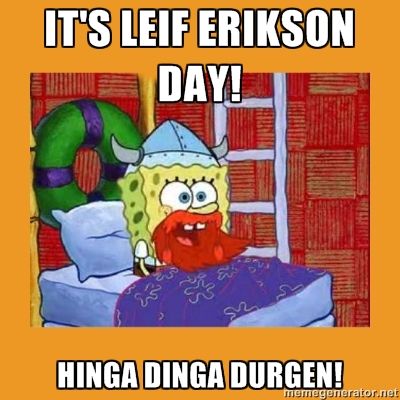 Not only is it Leif Erickson Day but it is also Blog-O-Ween Day 9. For today's post I wanted to share my October records with you. These are records I am currently listening to and will be playing at my Halloween party. Some of these records are Halloween themed and others I associate with October.
Now That's What I Call Halloween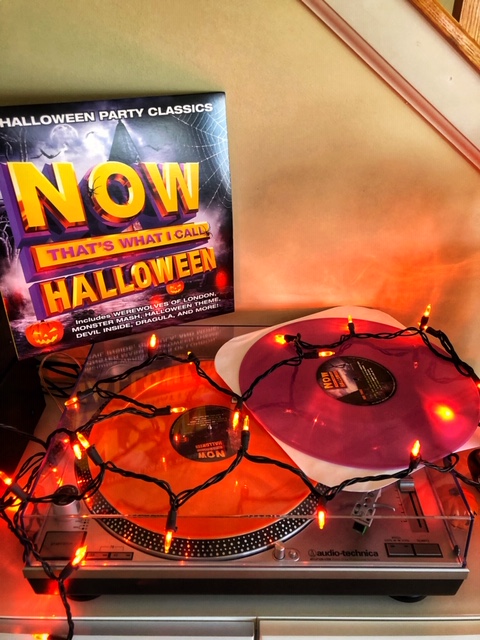 The title of this record speaks for itself and it definitely needs to be played at a Halloween party. This record is divided into two LPs, one is orange and one is violet, how cool is that?! All of the great Halloween hits are on here from The Halloween Theme and This is Halloween, to Ghostbusters and the Monster Mash. I also have some of these songs listed on my Monster Mash Mix Tape, which you can check out here.
The Nightmare Before Christmas Soundtrack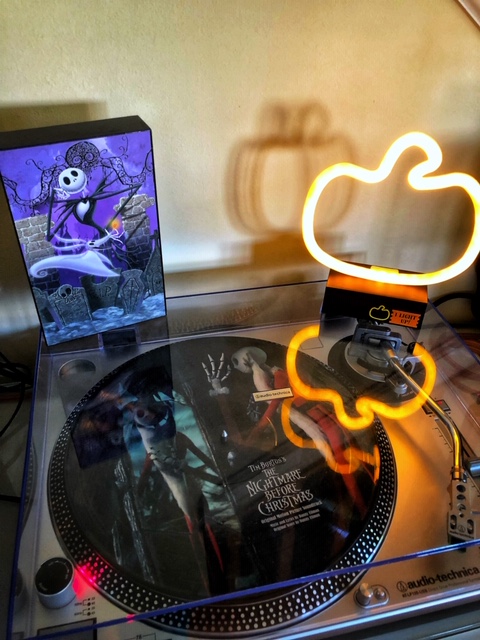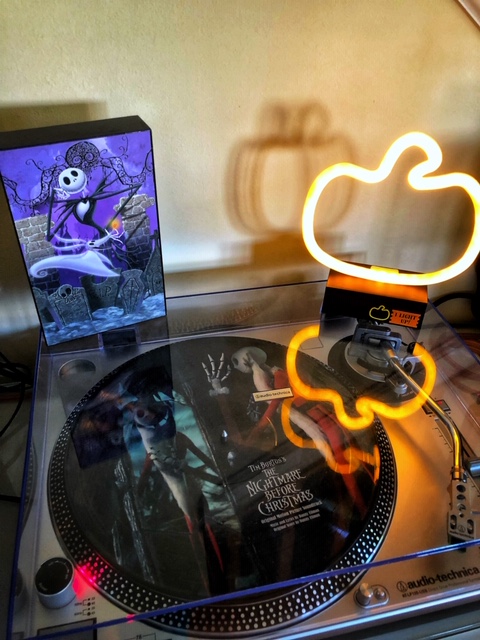 I love this vinyl so much. It was a Hot Topic Exclusive and it is divided into two LPs. Both of these LPs are  picture discs. I enjoy listening to this record while decorating for Halloween, and well really, at any other opportunity I get.
Thriller – Michael Jackson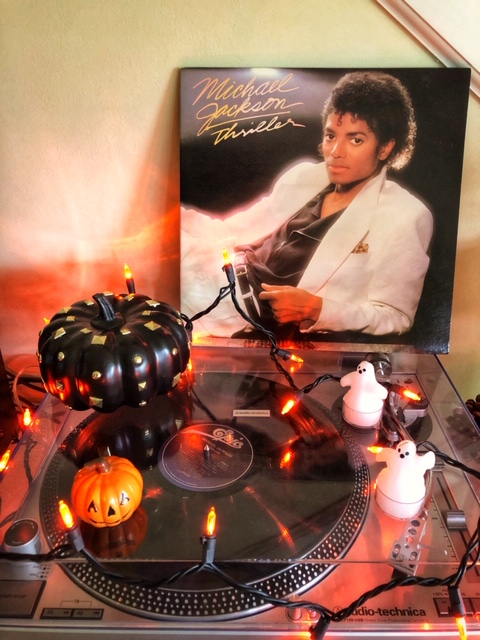 I could not create an October record post without Thriller. Not only is it an iconic record, it is perfect to spin during a Halloween party. It has the song Thriller on it, which gives the record its Halloween vibes. This is also such a fun record that will for sure have people singing, dancing, and howling at any Halloween party.
The Devil and God Are Raging Inside Me – Brand New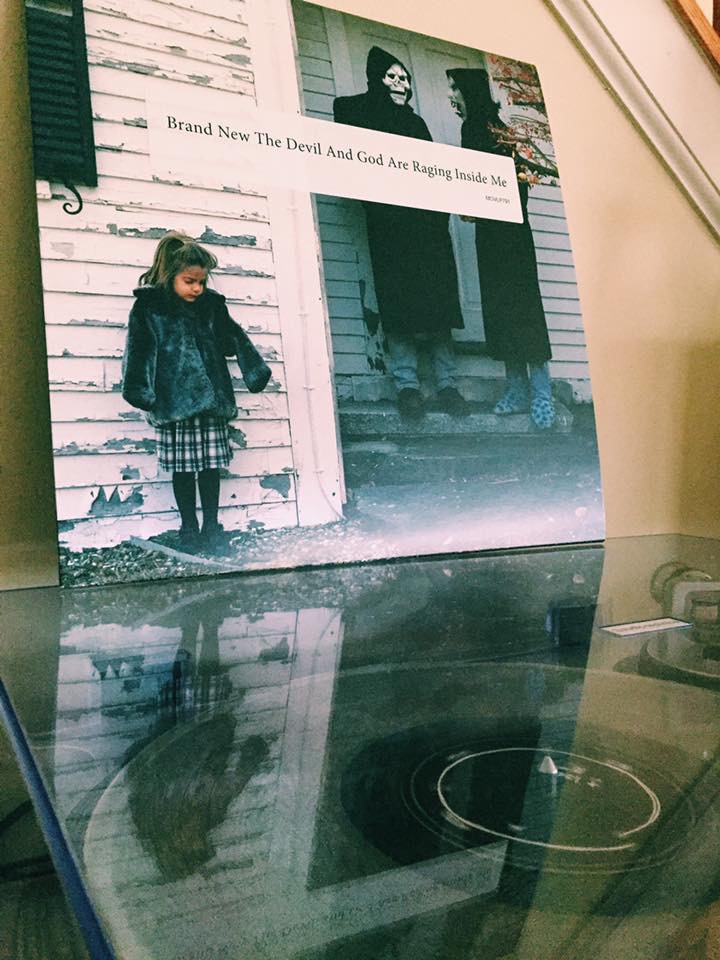 Brand New is my favorite band of all time. I can listen to them at any time of the year, but a lot of their records I tend to listen to in the fall. This October record isn't so much a Halloween party one, but rather an emo, cloudy day in October mood. It is a darker record with a lot of beautifully crafted songs. It is a more serious record since a lot of the songs have this underlying tone of death. This record means a lot to me for many reasons and if you have never listened to it, you should.
Science Fiction- Brand New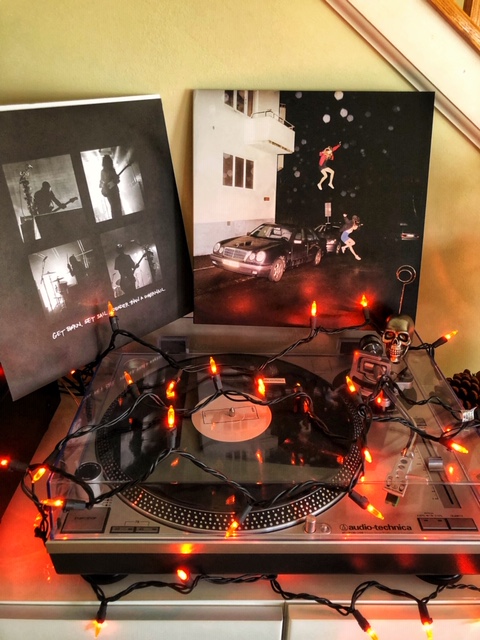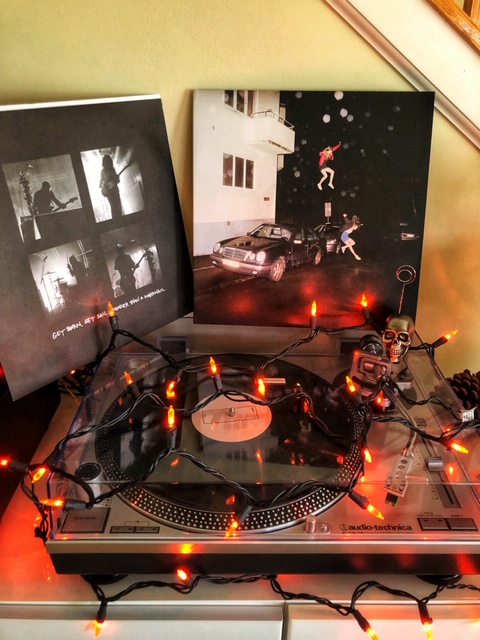 I had to add another Brand New album to my October record list. This is the band's last album (well, so far, we shall see), and it was technically released in October 2017. However, they did leak their own album in August 2017. I did listen to it in August, but received my CD and vinyl in October. Since I listened to it all of October that year, I associate it with this time of the year.
This record does have some spooky October vibes to it as well. It is not as dark as The Devil and God is, but it is still an emo record. With lyrics like "Lit me up and I burn from the inside out, Yeah, I burn like a witch in a Puritan town" and "Do you know the words that make the hidden door open?",  how could you not listen to this during the Halloween season?!
If you are looking for more fall records, I wrote a post two years ago talking about a few other albums I like to listen to in the fall. You can check that out here.
I also shared my Monster Mash Mix Tape, which would be great for a Halloween party, if you are looking for something more digital. Click here for the mix tape.
Do you have favorite records you like to listen to during the month of October? Let me know down below.
I hope you have enjoyed my October Records list for Blog-O-Ween Day 9. Happy Leif Erickson Day and come back tomorrow for day 10!
Stay Spooky!
Caroline