Blog-O-Ween Day 2 is here and it is all about the 2021 Stay Spooky Collection! I designed and created this collection last year with the help of my good friend Louie. I brought back some designs from last year with a few new items.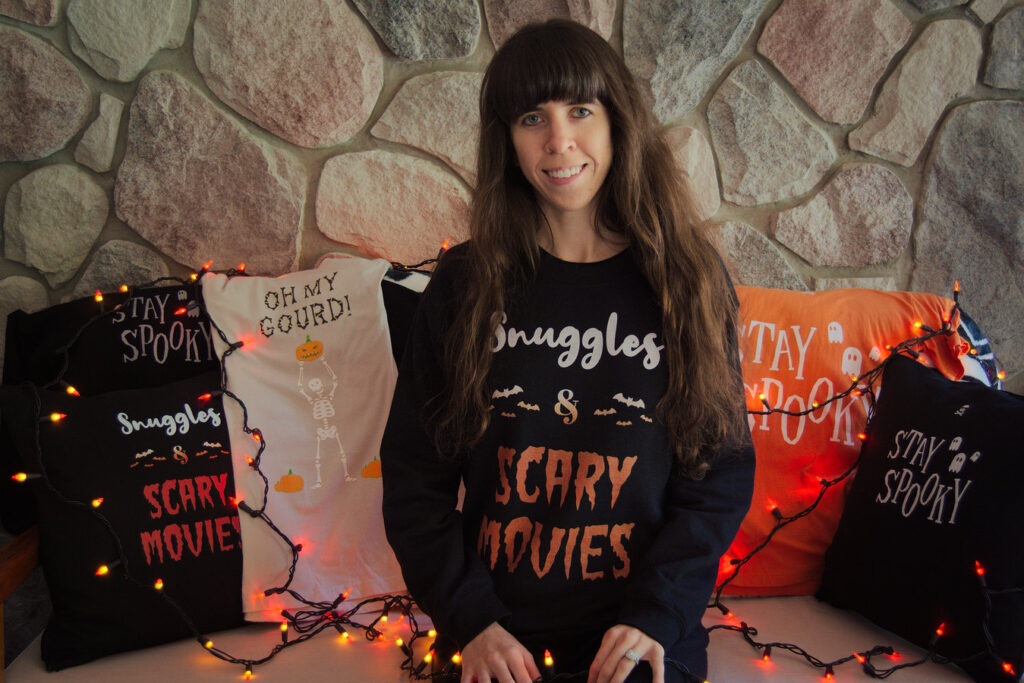 Stay Spooky
The first design in this collection is the Stay Spooky shirt. I came up with this shirt idea after always signing all of my blog posts "stay spooky". This also comes from my love of Halloween and how I basically celebrate it all year.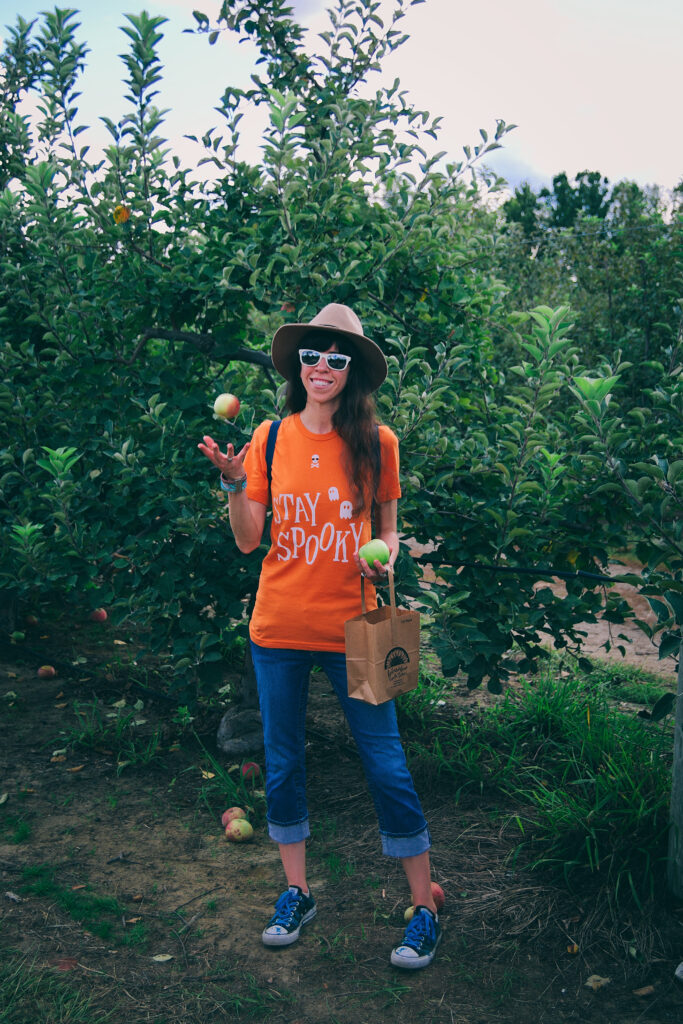 The Stay Spooky design comes in super comfortable black and orange t-shirts. It is also available as a baseball t-shirt. If you are looking for something super cozy, it is available in sweatshirts as well. This year I added this design on a notebook and matte print canvas. And if you need more cozy Halloween decor, you can also purchase this design on a pillow!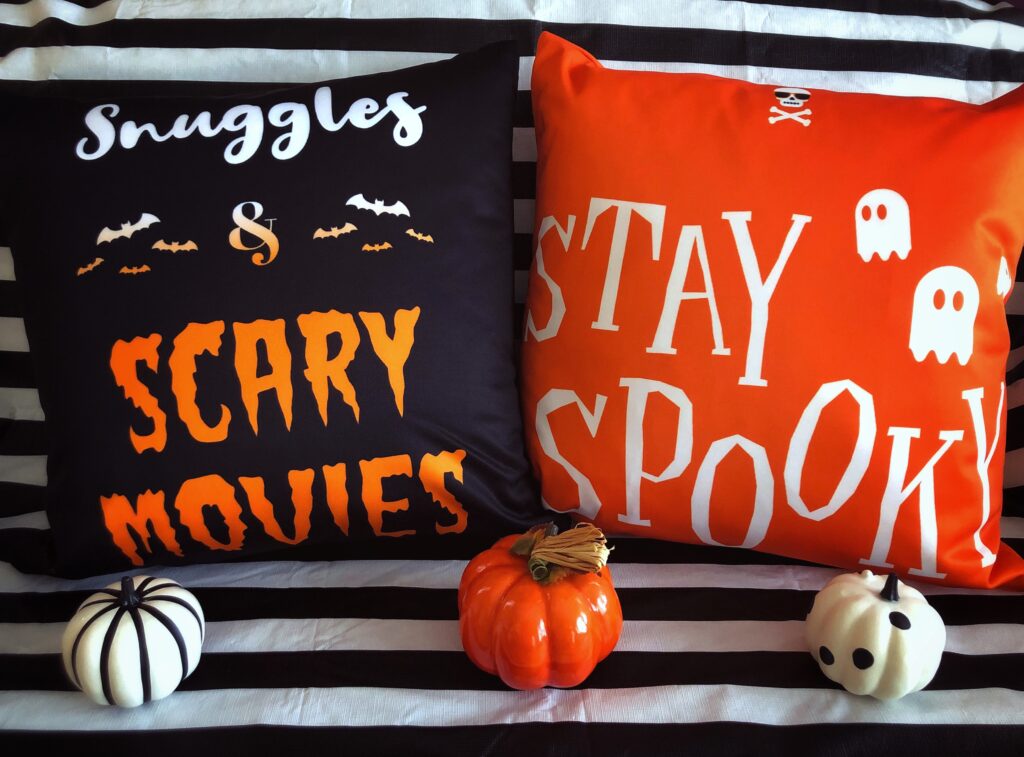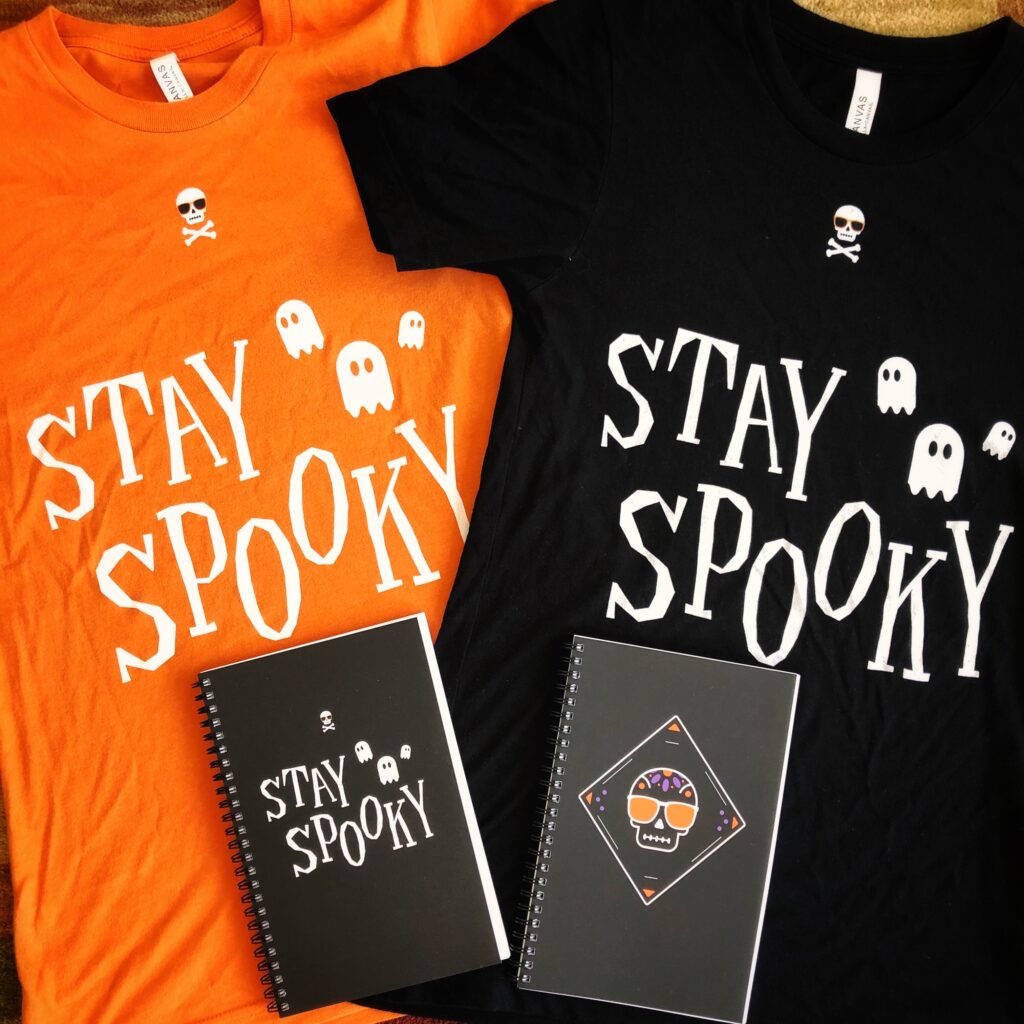 Oh My Gourd
The Oh My Gourd shirt is perfect to wear if you are going pumpkin picking! It is super soft and easy to style with any Halloween outfit. All of these shirts are unisex so they are great for men too. My fiancé loves wearing the Oh My Gourd shirt.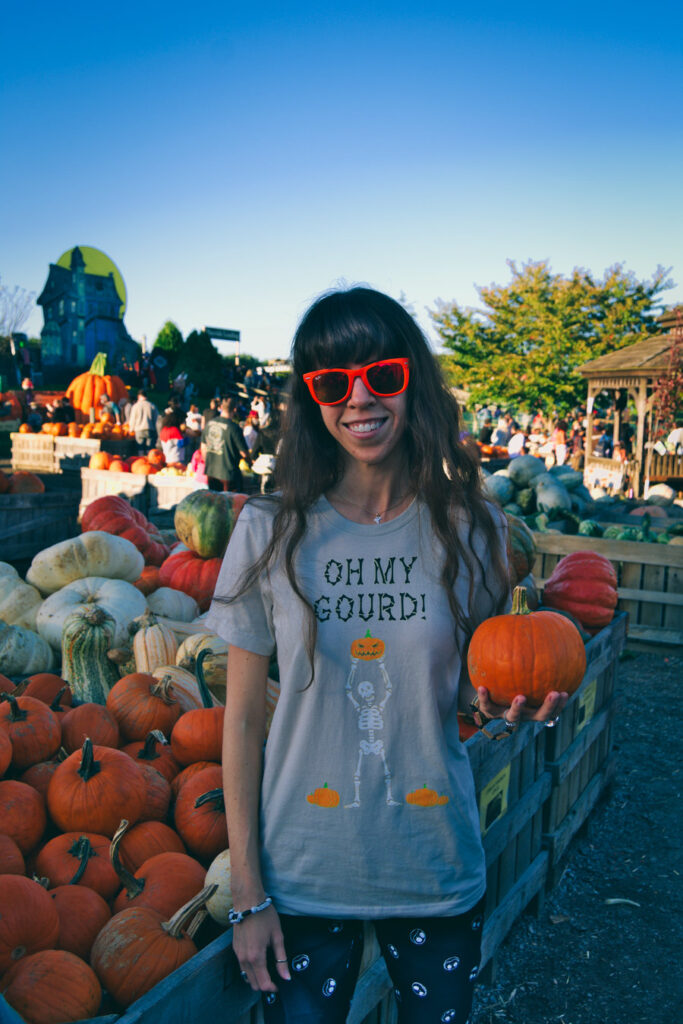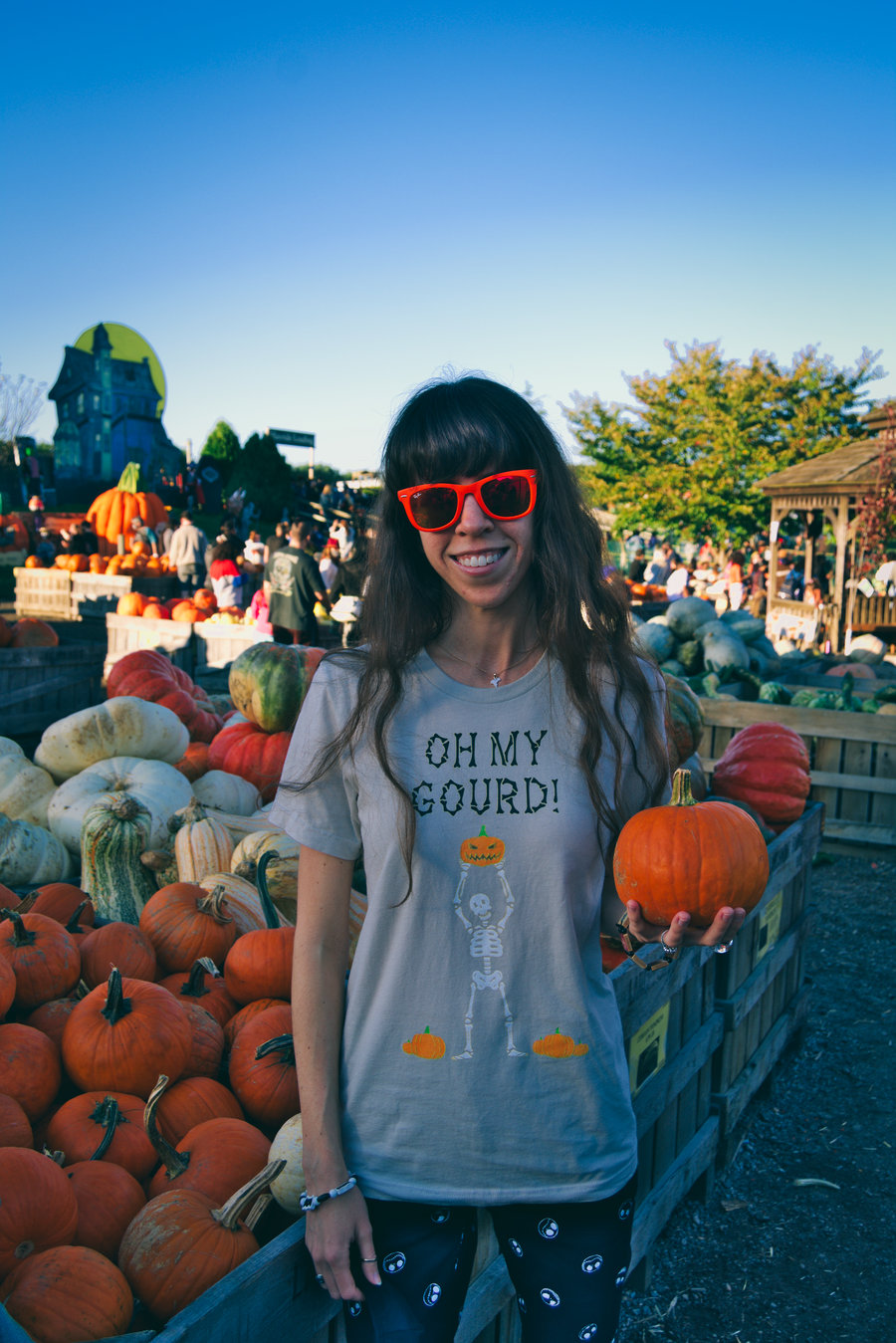 Snuggles & Scary Movies
October nights are made for Snuggles and Scary Movies. This design is available in a crew-neck sweatshirt and pillow. For this Blog-O-Ween season I also made it available as a t-shirt. Just by reading the design, you know when the perfect time to wear this shirt is.
There you have it for Blog-O-Ween Day 2 and this year's Stay Spooky Collection! You can shop the entire collection in the shop tab on my site. If you want your items in time for Halloween I would order them asap.
Stay Spooky!
-Caroline 🙂
P.S. We might have some more surprise designs coming your way! 😉
Make sure to check out Blog-O-Ween Day 1- 2021 Nightmare Before Christmas Coffee Bar