One of my favorite things about October is shopping for Halloween inspired clothing. I love shopping at any time of the year, but I especially love it during the Halloween season when a lot of stores sell items with skulls and pumpkins on them. Since I love shopping for Halloween clothing, I wanted to share with you my favorite ladies Halloween Fashion from a few different stores.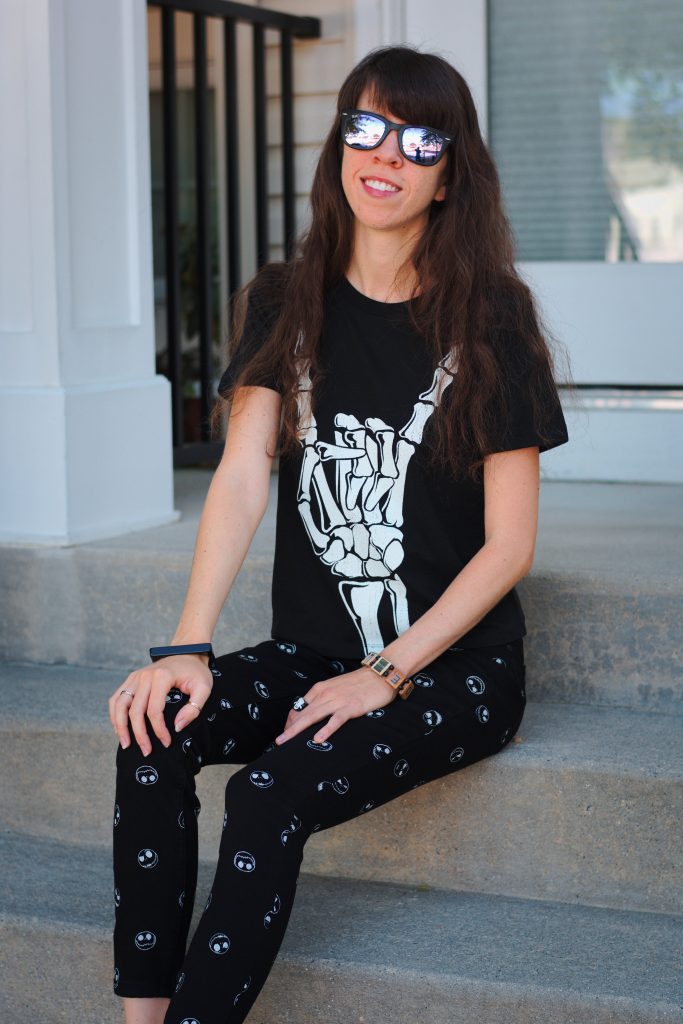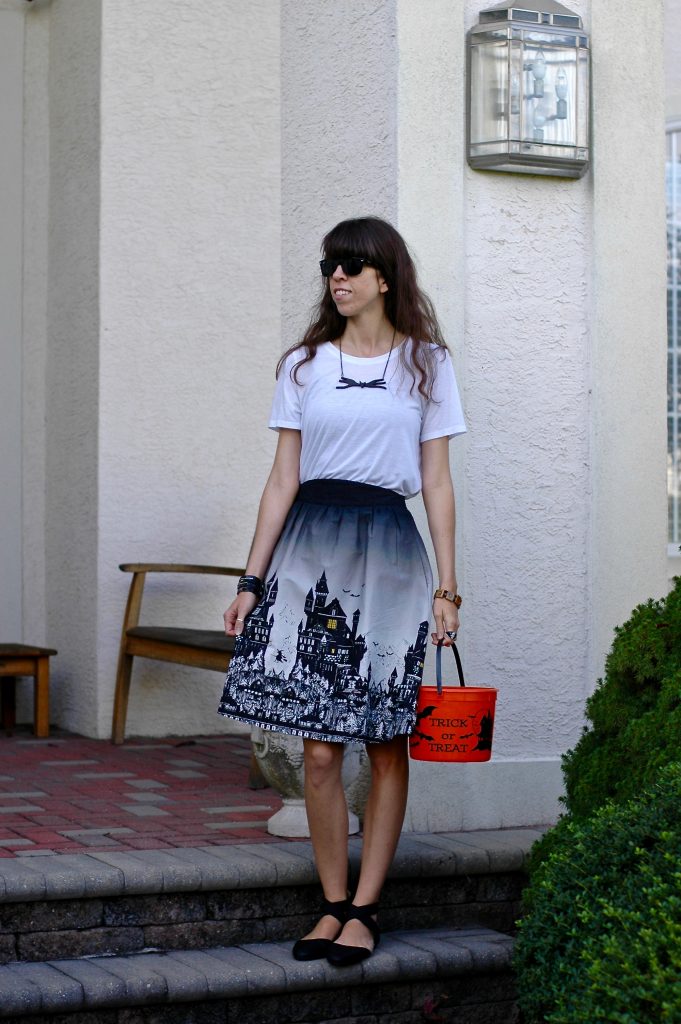 The first store I wanted to share my favorite Halloween things from is ModCloth. They always have a great Halloween collection and this year did not disappoint. I have a few Halloween items from ModCloth that I purchased over the years and I still love to wear them, no matter what season it is.
From sweaters and skirts to earrings and graphic tees, ModCloth has everything you need to get into the Halloween spirit.
No ladies Halloween fashion list would be complete without Hot Topic. It is Halloween in Hot Topic 24/7, which I love. I have been shopping at Hot Topic since high school and I have no intention of stopping. They are the go to place for any Nightmare Before Christmas fashion.
This year I purchased these awesome Jack Skellington skinny jeans. They are very comfortable to wear, which is good because I intend to wear them a lot! These jeans are high waisted, have actual pockets, and they come down to your ankle. Jack Skellington jeans are a must have for ladies Halloween fashion. I mean how cool are these?! Jack is all over them! You can check them out here.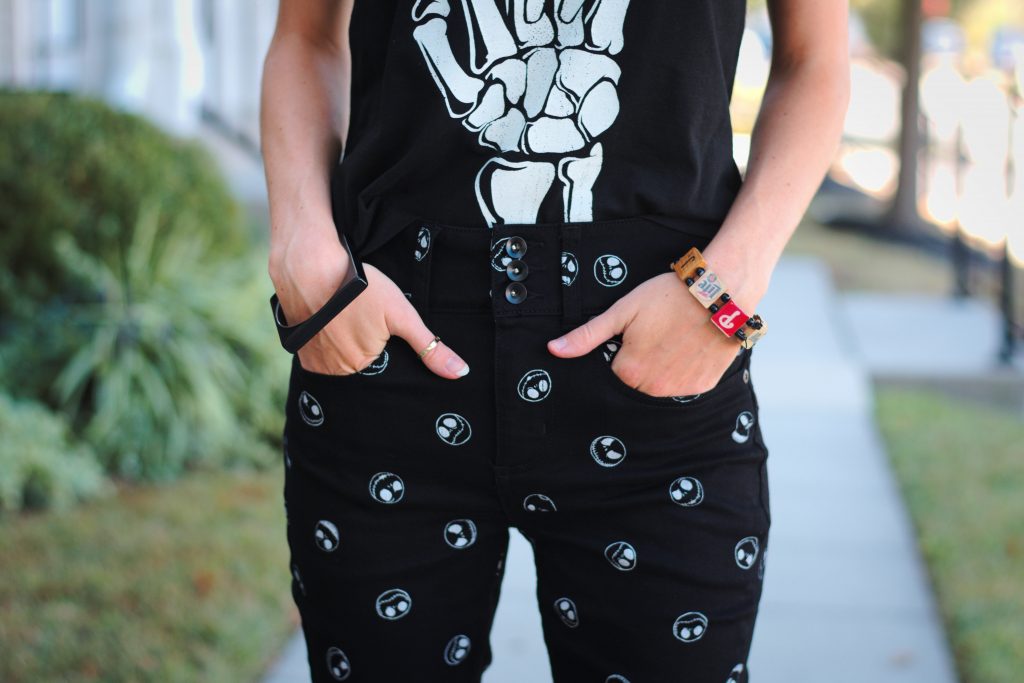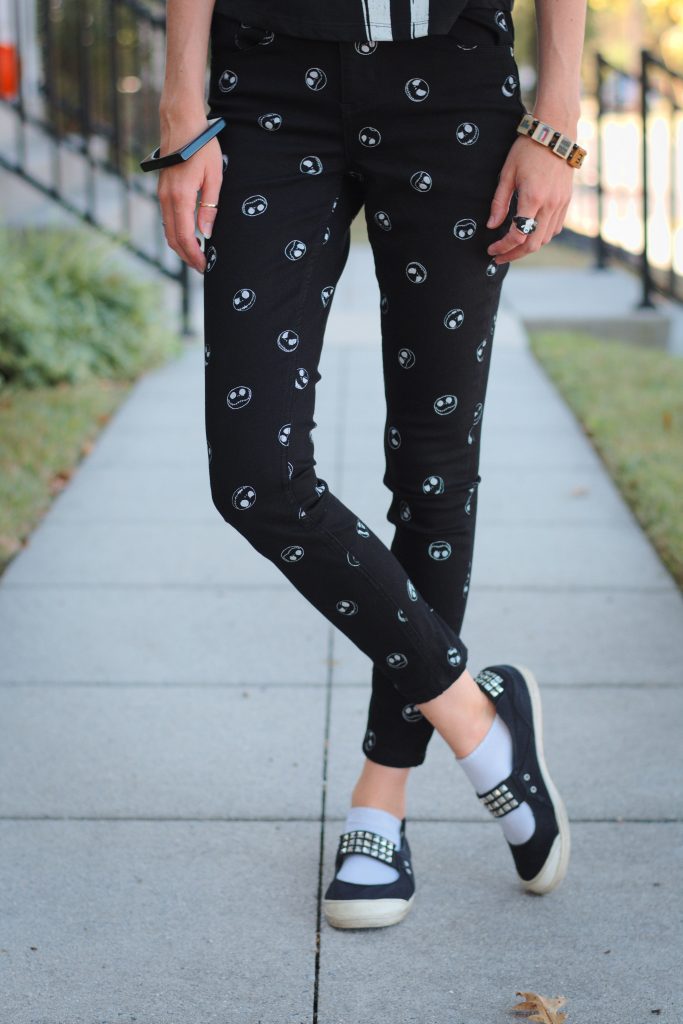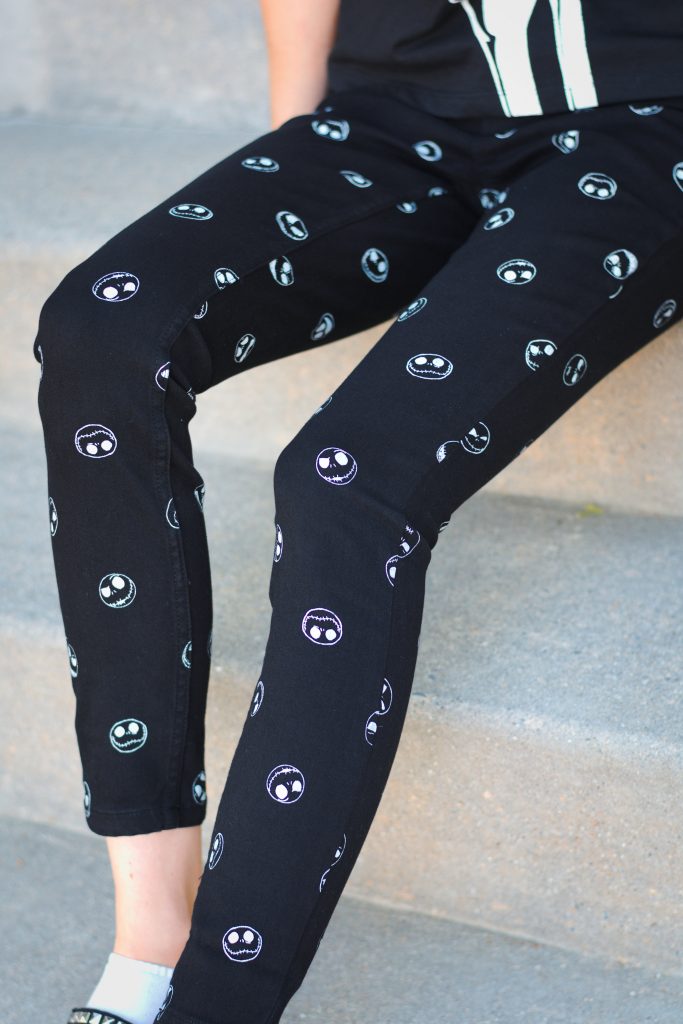 Target
Another great place to purchase some Halloween fashion (and let's be honest, to buy everything) is Target! Target always has a great Halloween collection. I have already purchased a few shirts this year, including this Rock On Skeleton Hand one. This shirt is comfortable, will go with any outfit, and best of all, it glows in the dark! Check out more of my Target fashion picks below.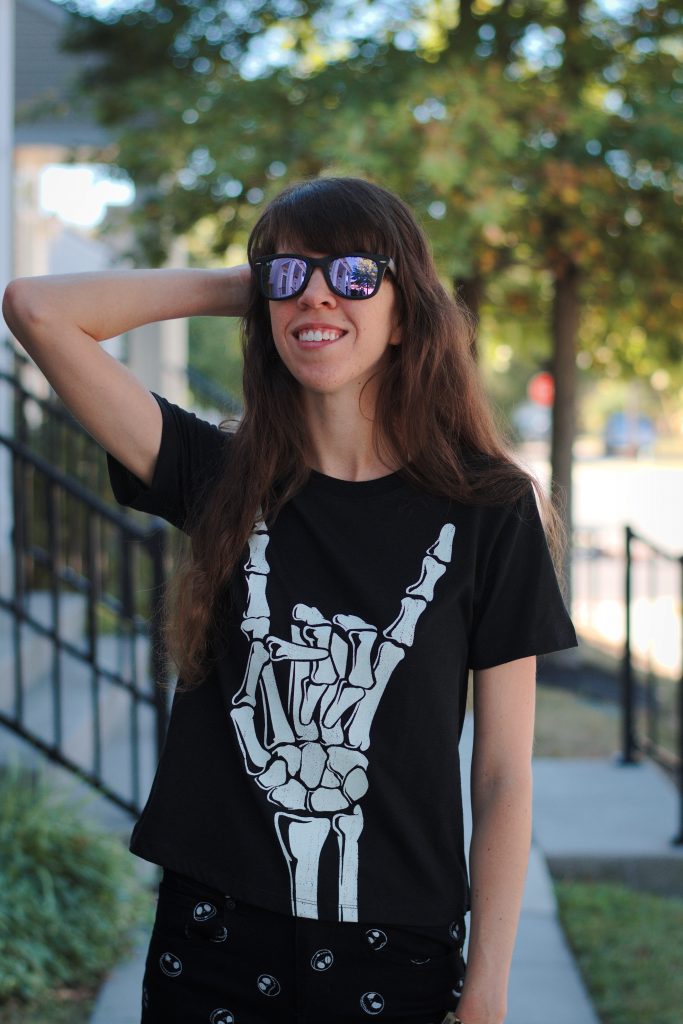 All of these stores are where I currently purchase my ladies Halloween fashion from. As you can see, Halloween inspired clothing is my favorite to wear and shop for. I hope you find some great pieces of clothing for this October and that you have enjoyed Blog-O-Ween Day 2! If you missed Blog-O-Ween Day 1, check it out here!
Comment down below your favorite places for Halloween fashion!
Stay Spooky!
Caroline