Every hot summer day needs a fun and refreshing drink. I have been spending a lot of my summer days by the pool and I love to have a fruity drink while I am swimming around. Last weekend my fiancé and I tried a new frozen drink recipe, Mango Strawberry Frosé, and it was perfect for a hot summer day!
My fiancé Alex is a wine club member at our favorite winery, William Heritage Winery. One of the bottles in the summer wine allocation was a Jersey Strawberry Rosé wine. They also included a fun Strawberry Frosé (frozen rosé) recipe in the box. As soon as we read it we knew we had to make it this summer.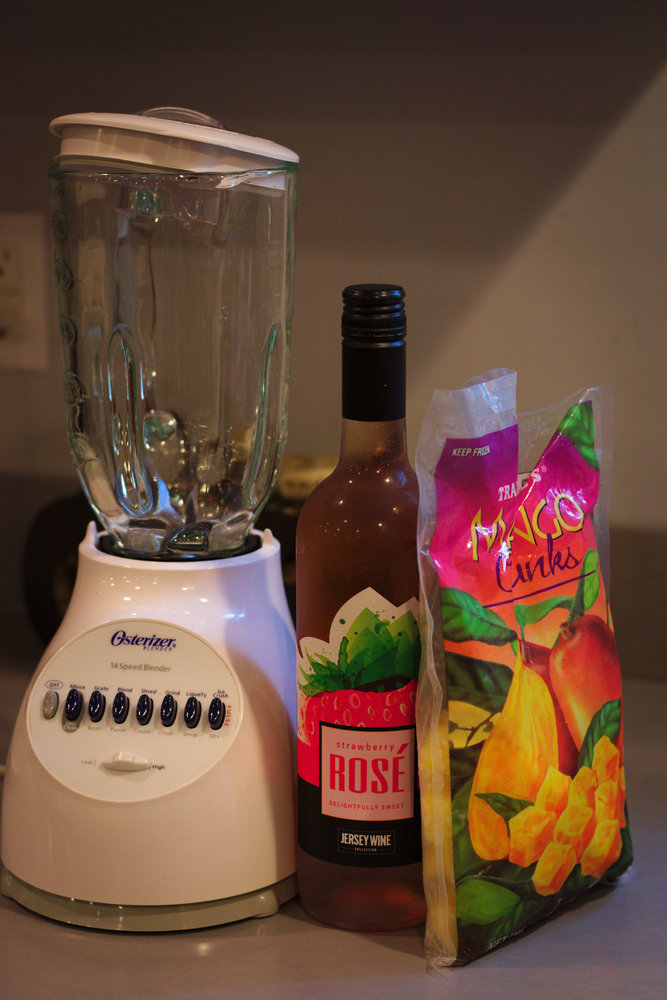 We had never made frosé before but we knew it would be fun and delicious. Here is the recipe William Heritage Winery included:
Ingredients:
6 cups frozen strawberries
1-2 cups ice (start with 1)
1 bottle Jersey Strawberry Rosé wine
Directions:
Place all ingredients in a blender and process until smooth.
Add more ice for a thicker slushie
Serve immediately garnished with sliced strawberries, mint, lime wedge-get creative!
We made a few adjustments to the recipe and it still turned out delicious! The day we decided to make this frosé, we realized we did not have frozen strawberries. However, my mom had a great idea and told us to try frozen mango, which we had in the freezer.
For our recipe I used:
Half a bottle of Jersey Strawberry Rosé
1-2 cups frozen mango
1-2 cups of ice
I honestly eyeballed this recipe. When it comes to making fruity drinks and smoothies, I just eyeball everything. We did have a few fresh strawberries that we used as garnish.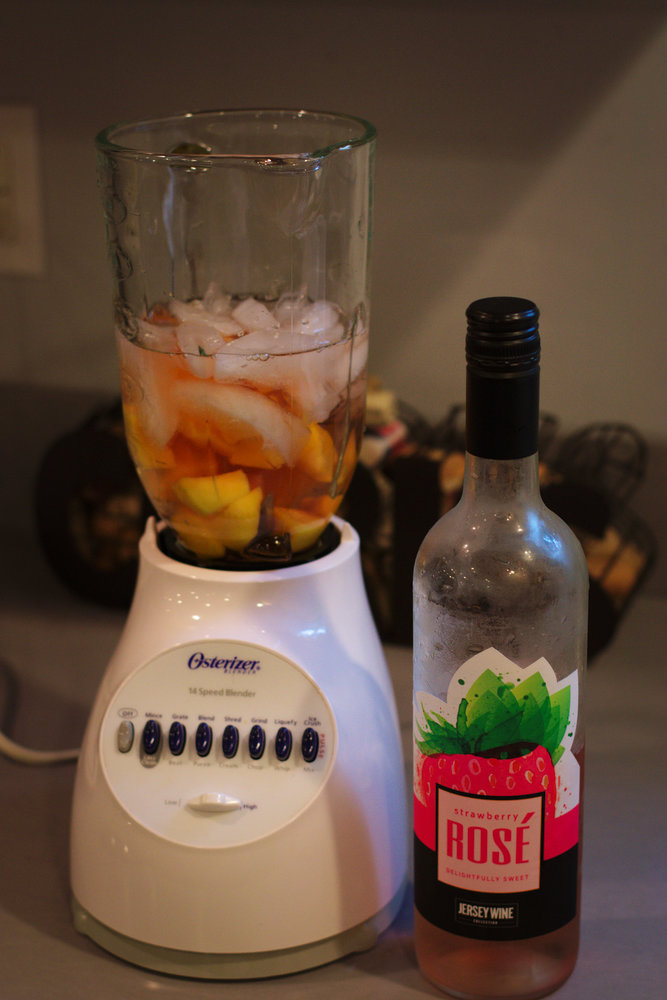 This mango strawberry frosé was so delicious! We loved it so much that we made another batch later on that day. One thing I loved about this drink is that it is made of wine and organic mango. An artificial frozen syrup or mixture was not used.
Jersey Strawberry Rosé is great by itself in a glass or as frosé. We have now had this wine both ways and either way is delicious and perfect for summer.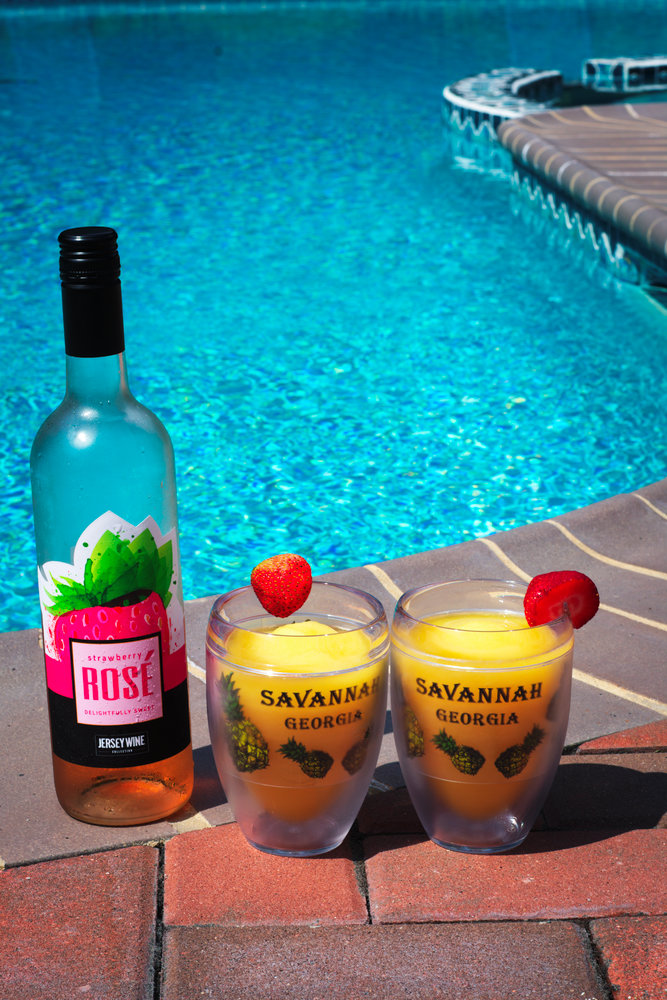 Frosé is definitely a perfect drink on a hot summer day. You do not necessarily need this specific wine to make frosé either. However, I would definitely recommend purchasing a bottle of it. You can find it at William Heritage Winery or any store that sells their wine. It is also available on their website here.
This Jersey Strawberry Frosé recipe is fun, delicious, and easy to make. It is also super easy to customize based on what ingredients you have and what flavors you like. Give this sweet summer recipe a try and let me know what you think!
Cheers and Stay Spooky!
-Caroline
Check out some of my other drink recipes: