Tomorrow is St. Patrick's Day! I thought it would be fun and festive to create an easy St. Patrick's Day craft, with a twist. Since I love to incorporate The Nightmare Before Christmas into everything, I had to make a Jack Skellington Shamrock craft.
Last year I made these Spooky and Sweet Jack Skellington Valentines. Since they were fun and easy to create, I decide to make them again with a St. Patrick's Day twist! These Skellington Shamrocks are easy to make in a short amount of time.
Materials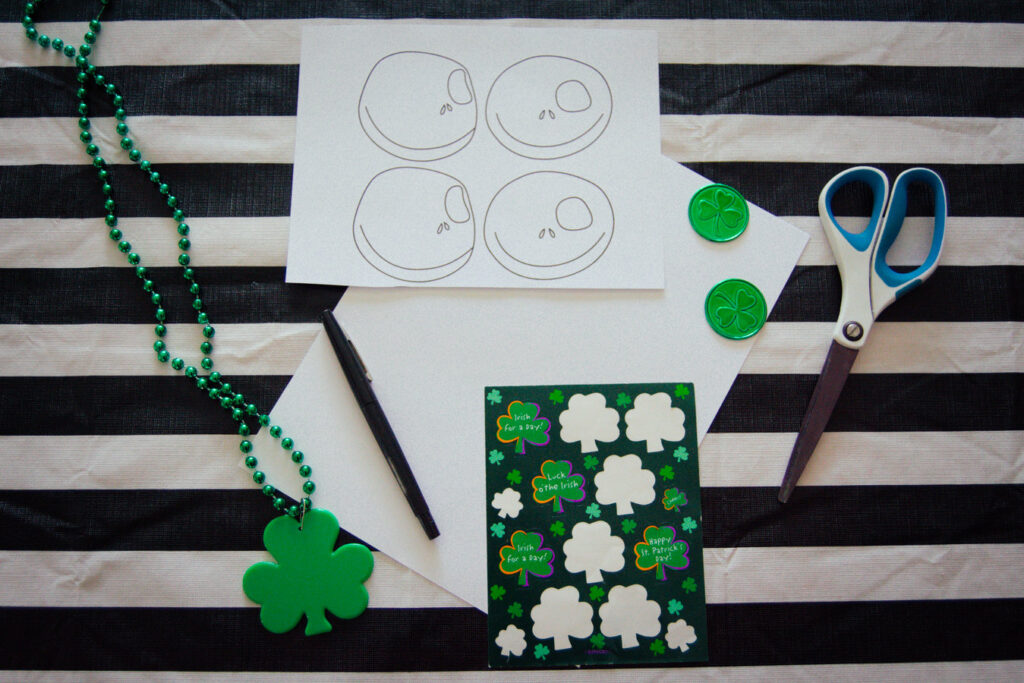 Jack Skellington Face Template – You can download the template here.
Scissors
Black Marker
Shamrock Stickers
White Paper
Steps For Skellington Shamrocks
Step 1
After gathering your materials, download the Jack face template. You will want to print the template on white printer paper. I used regular paper, however if you want to use thicker paper or card stock, that would work too.
Step 2
Once your template is printed you should have six Jack faces on your paper. I only created four Skellington Shamrocks, however you can create as many as you want. After your Jack faces are printed, carefully cut them out.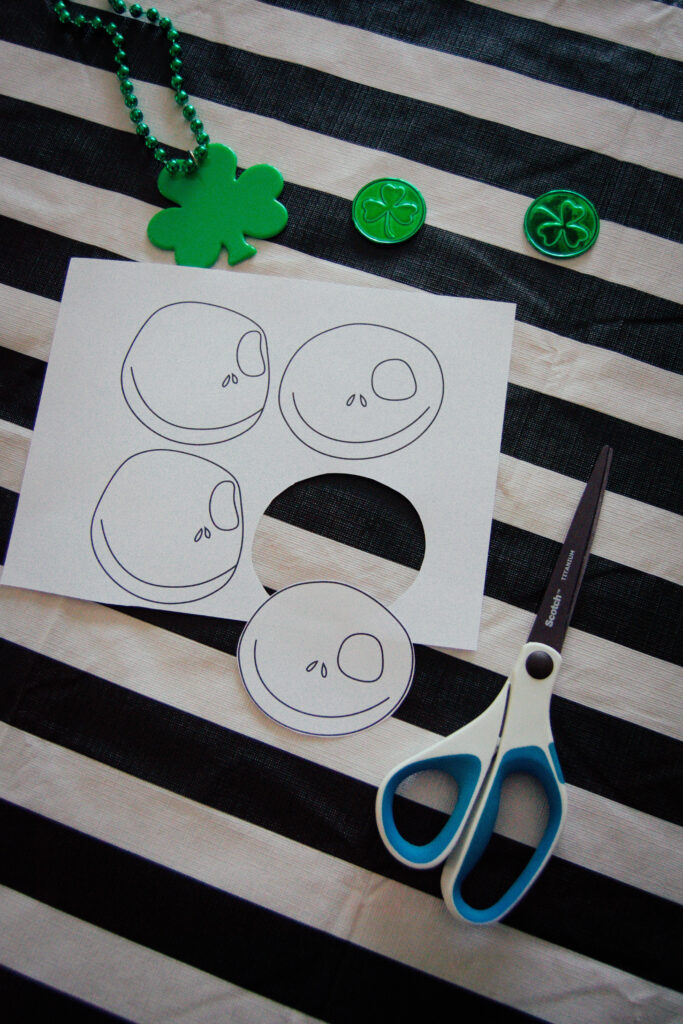 Step 3
After your Jack faces are cut out, color in his one eye and nose holes with a black marker. Then draw stitches along his smile.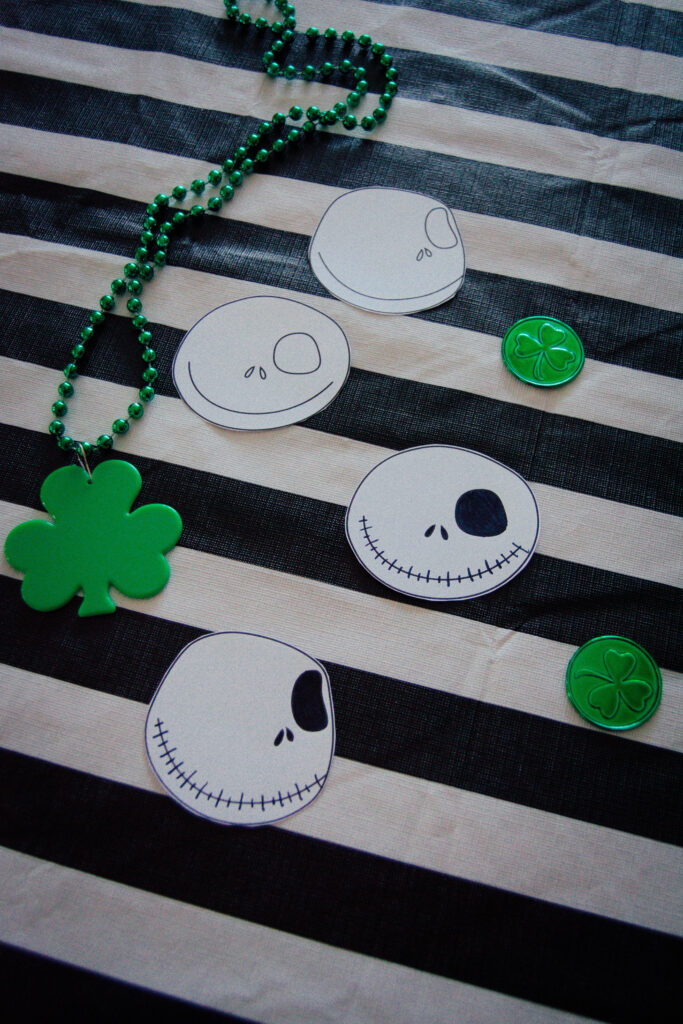 Step 4
Once your Jack faces are colored in, you are ready to add your shamrock stickers. Add a shamrock sticker to each face where is eye is missing. After your stickers are in place, your Skellington Shamrocks are complete!
Now you have spooky and festive Skellington Shamrocks! These are fun, easy to make, and perfect for a Nightmare Before Christmas fan on St. Patrick's Day! I had a lot of fun creating these and I currently have them displayed with my other St. Patrick's Day decorations.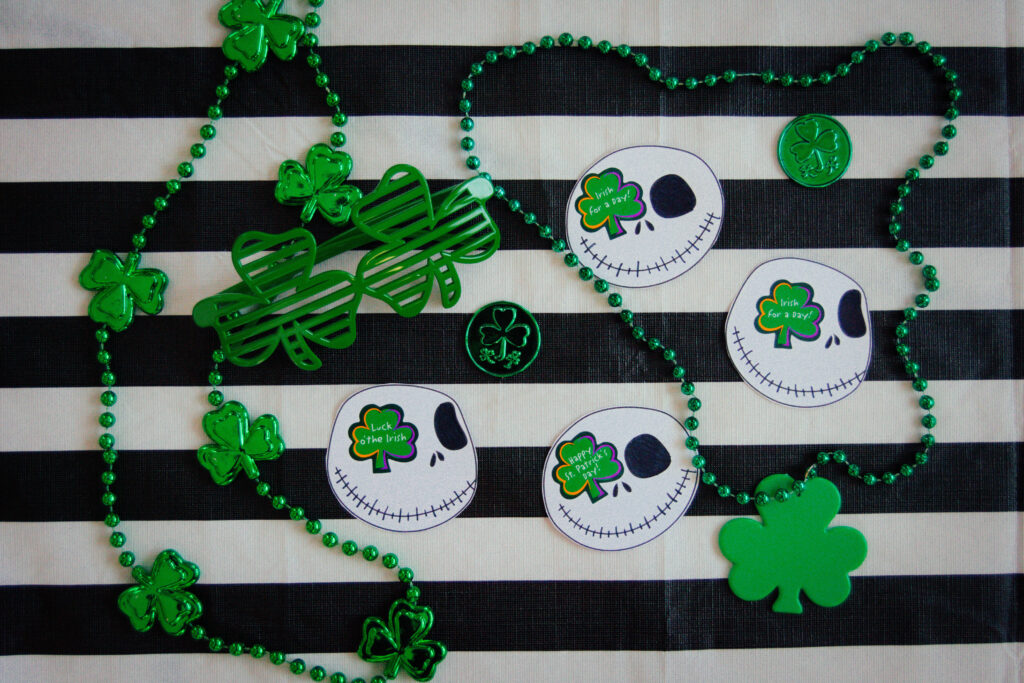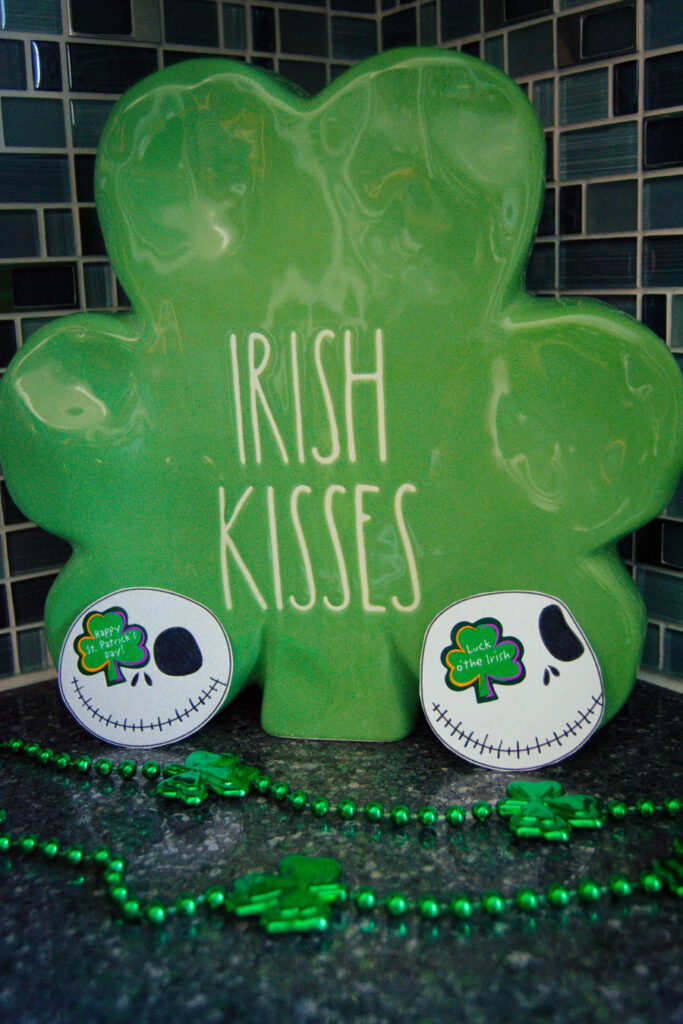 I hope you have enjoyed reading about this super easy craft. If you create these Skellington Shamrocks, let me know!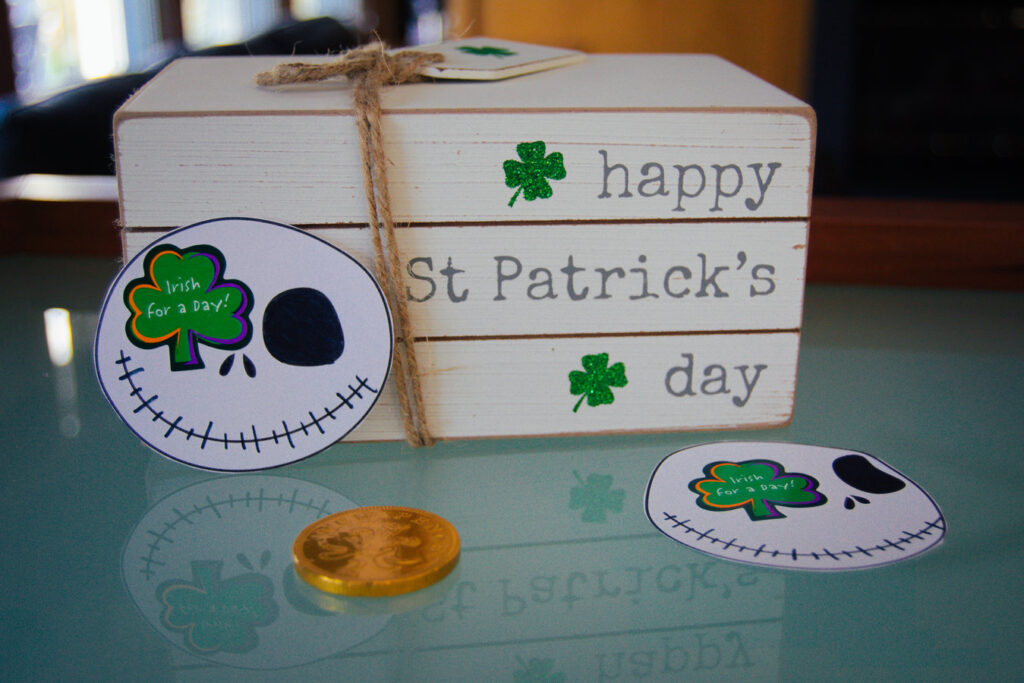 Stay Spooky and Happy St. Patrick's Day!
-Caroline 🙂
Shop my Skull Shamrocker Tees!
If you want some more Nightmare Before Christmas crafts, check out this fun Party Cook Book!
Check out some of my other posts for more St. Patrick's Day Fun!
St. Patrick's Day Activities At Home