Ever since our house was built I knew I wanted a black and white striped accent wall in our home. I saw quite a few photos of black and white striped walls online and would daydream about having one in our dining room. After living in our house and having this dream wall on my vision board for a few years, we finally got our accent wall! 
Planning The Accent Wall
My husband Alex met the owner, J.J., of Precision Painting at a local run last spring. After talking to each other and exchanging information, we set up a time for him to come over and give us a quote. Once we showed J.J. everything we wanted, we set a date to get the project started. 
J.J. and his crew were excited about creating a black and white striped accent wall for us. One of his crew members helped him to figure out the exact size of each stripe and how many would fit on the wall. 
Painting The Stripes
Once J.J. and his crew planned everything out, they painted the entire wall a super bright white. They let the paint dry and then taped off the stripes. They also marked which stripes needed to be painted black.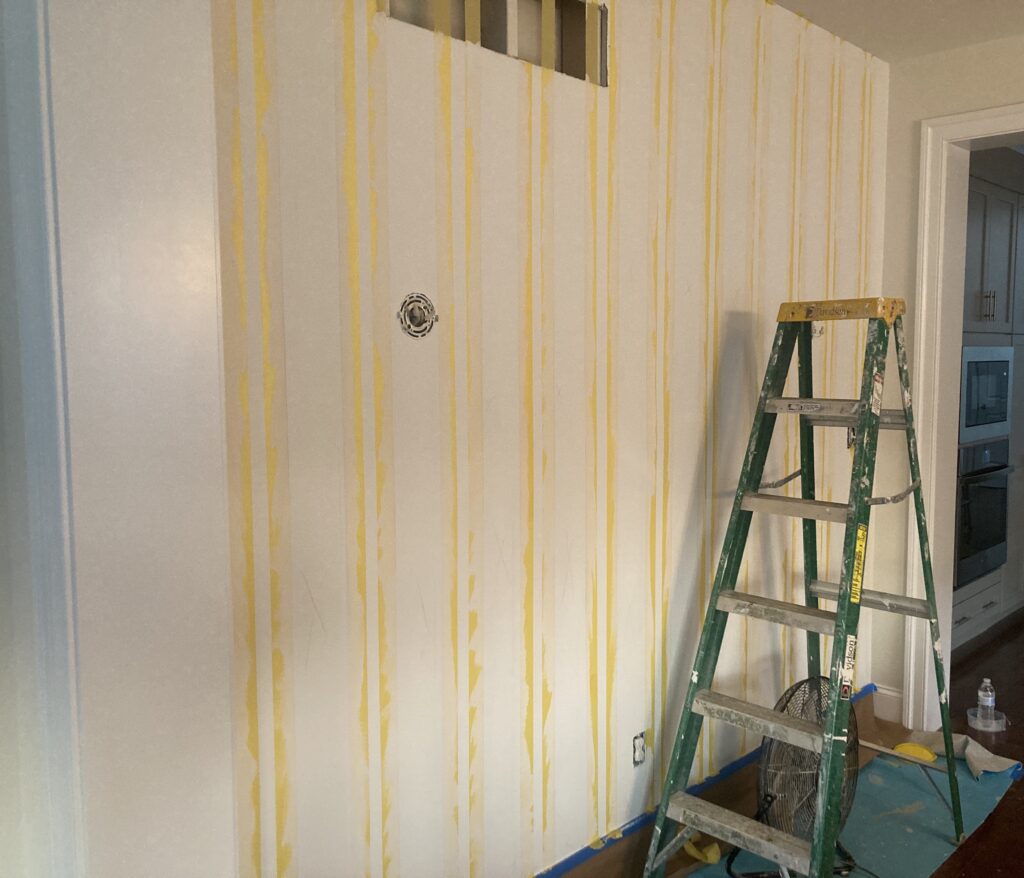 Next it was time to paint the black stripes! Seeing this whole process was super exciting for me. After the black stripes were painted and the paint was dry, they peeled off the tape to reveal the coolest wall I have ever seen!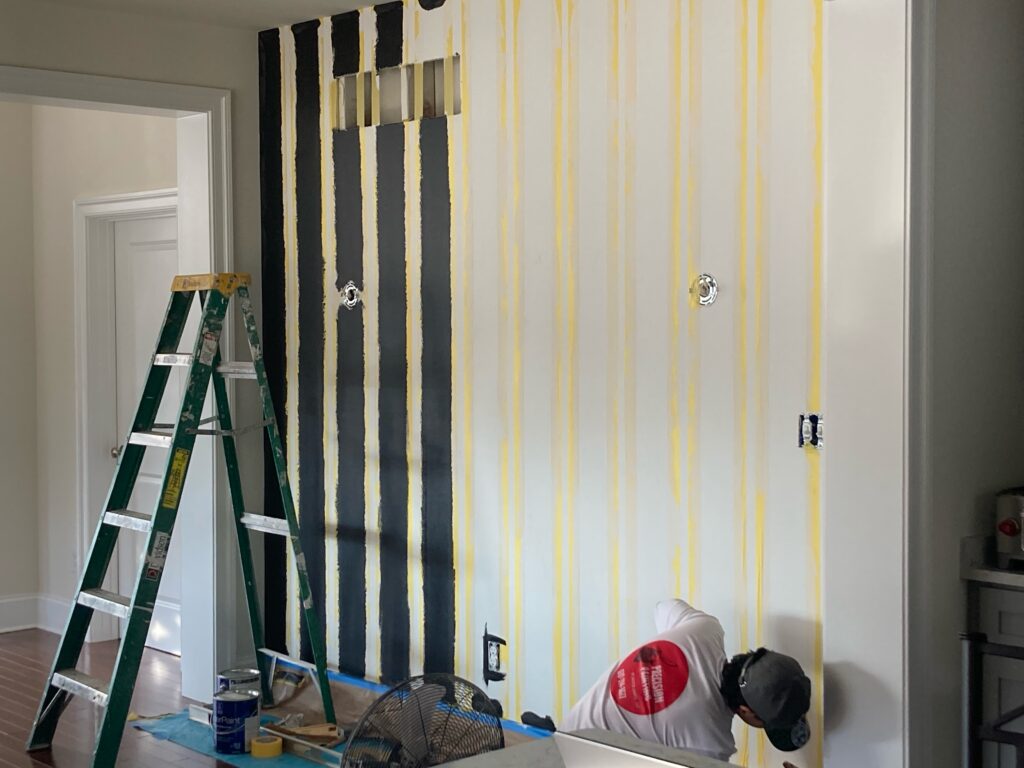 Black & White Striped Accent Wall Reveal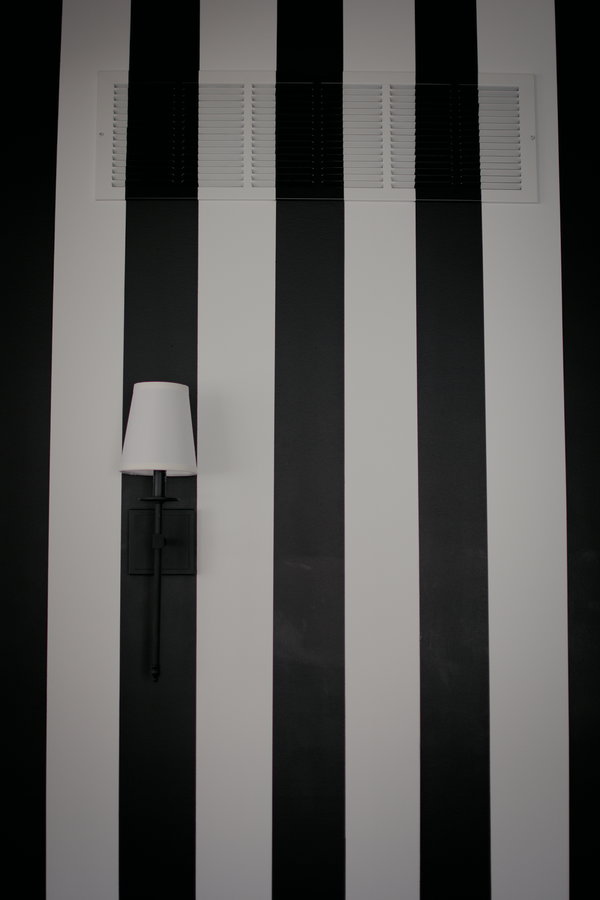 After the tape was off J.J. was inspired to take this accent wall a step further. He decided to paint the light switches, outlets, sconces, and return air vent on the wall to match the stripes. J.J. was super creative and wanted whatever item was running through a black stripe to be part of the stripe. This part of the accent wall was all J.J.'s idea. He took my vision a step further and it turned out better than I ever could have imagined!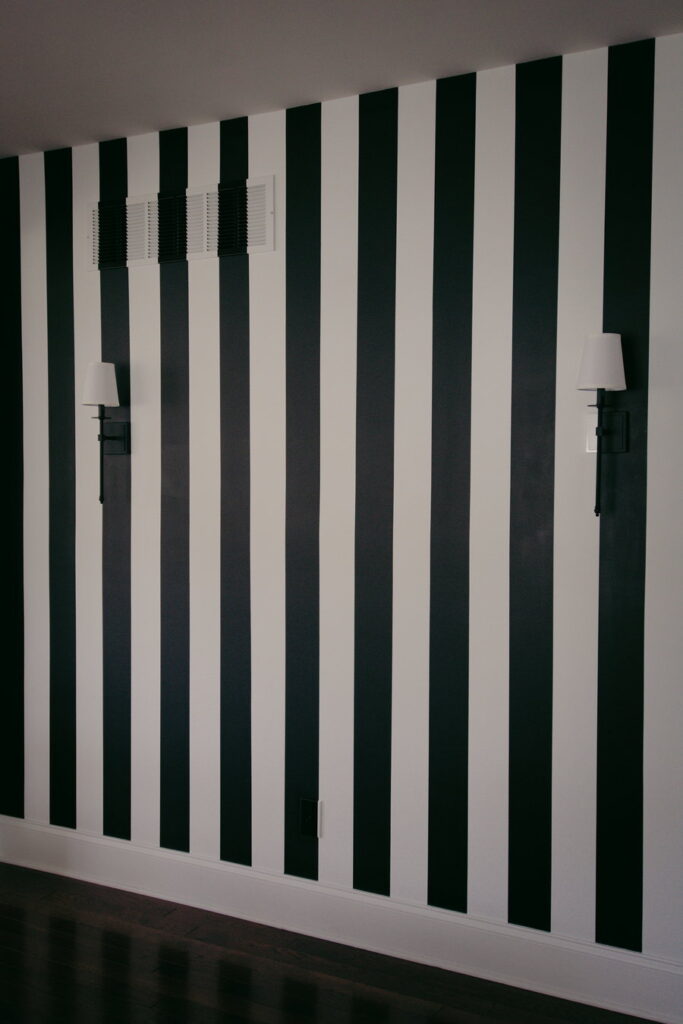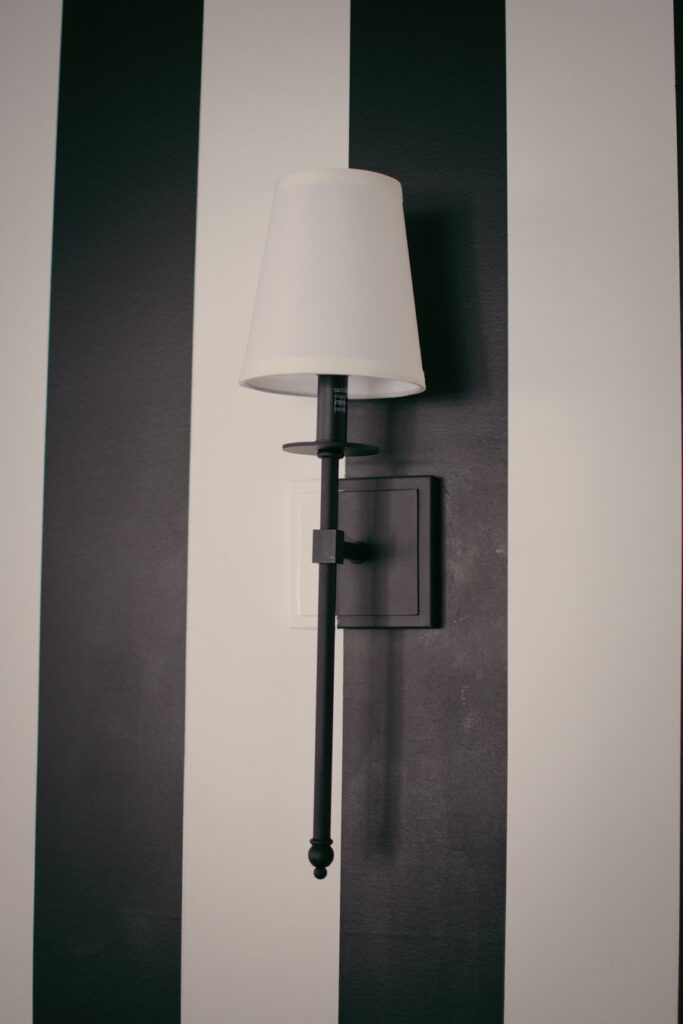 It felt like fate that Alex started talking to J.J. at the local run almost a year ago. This was their first black and white striped accent wall and it looks incredible! 
I definitely stare at this wall everyday, multiple times a day. The fact that they took it a step further and paid attention to all the little details made it even better. Collaborating with people that are inspired by your vision and take it to the next level is always so magical. Thank you so much to J.J. and Precision Painting for bringing this vision I had for many years to life! It is truly a masterpiece.
Stay Spooky!


-Caroline 🙂
Check out some of my other Spooky House posts:
Blog-O-Ween Day 25- Spooky Picture Ledge Shelf
Blog-O-Ween Day 1- 2022 Nightmare Before Christmas Coffee Corner