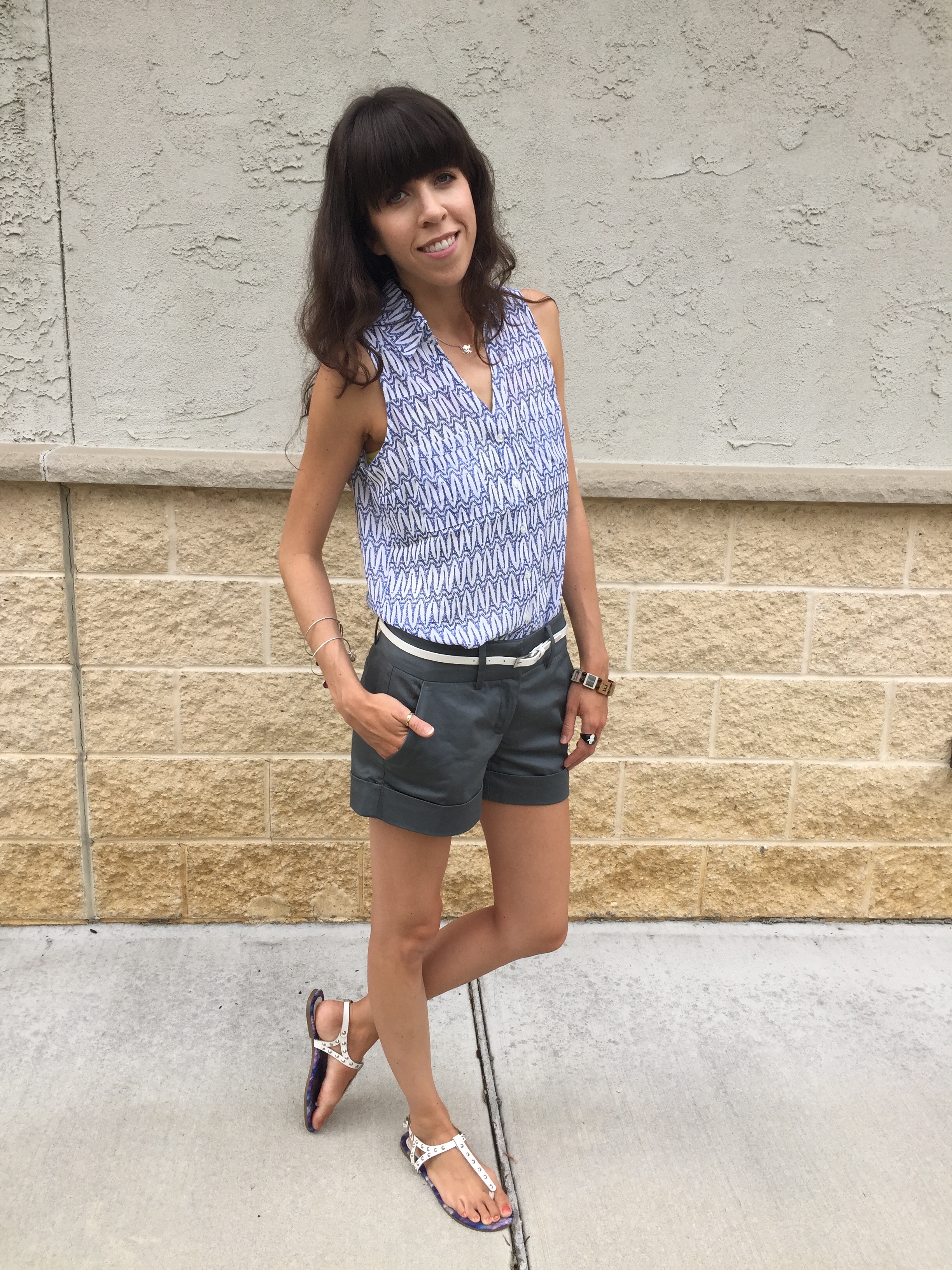 A few weeks ago I went shopping at my local outlet stores and found some great items! All of the stores had a lot of summer clothes on sale. I ended up buying some clothes from Express and New York and Company. I purchased two sleeveless, Portofino Shirts from Express and a pair of nice shorts from New York and Company. These clothes are perfect for me to wear for teaching music lessons during the summer.


One of the two Portofino Shirts I purchased from Express is this very cute Eiffel Tower one! I didn't remember seeing it in Express over the summer but once I saw it I thought it would be great to add to my closet! It is very lightweight, can be dressed up or down and it will match a lot of neutral colors! This shirt is a bit loose and can come across as a little baggy, so for this look I decided to tuck it into my shorts to give the shirt more shape and to make the outfit look more put together.


This pair of grey shorts from New York and Company has become one of my favorite pairs of shorts to wear for teaching! They are very comfortable and I like the placement of the front pockets. These shorts remind me of the black, blue and coral ones I have from Express. I do however like the fit of these grey shorts from New York and Company a little better than the Express shorts.


These shorts did not come with a belt unlike the ones from Express. I did feel that this outfit needed a belt so I used this white one that came with a pair of Express shorts.


I would definitely recommend checking out your local outlet stores for their end of summer sales. Both Express and New York and Company had a lot of summer clothes on sale and in a wide range of sizes! I'm glad I went when I did because not only did I find some great clothes for great prices but I'm also able to wear these clothes before it gets cold out!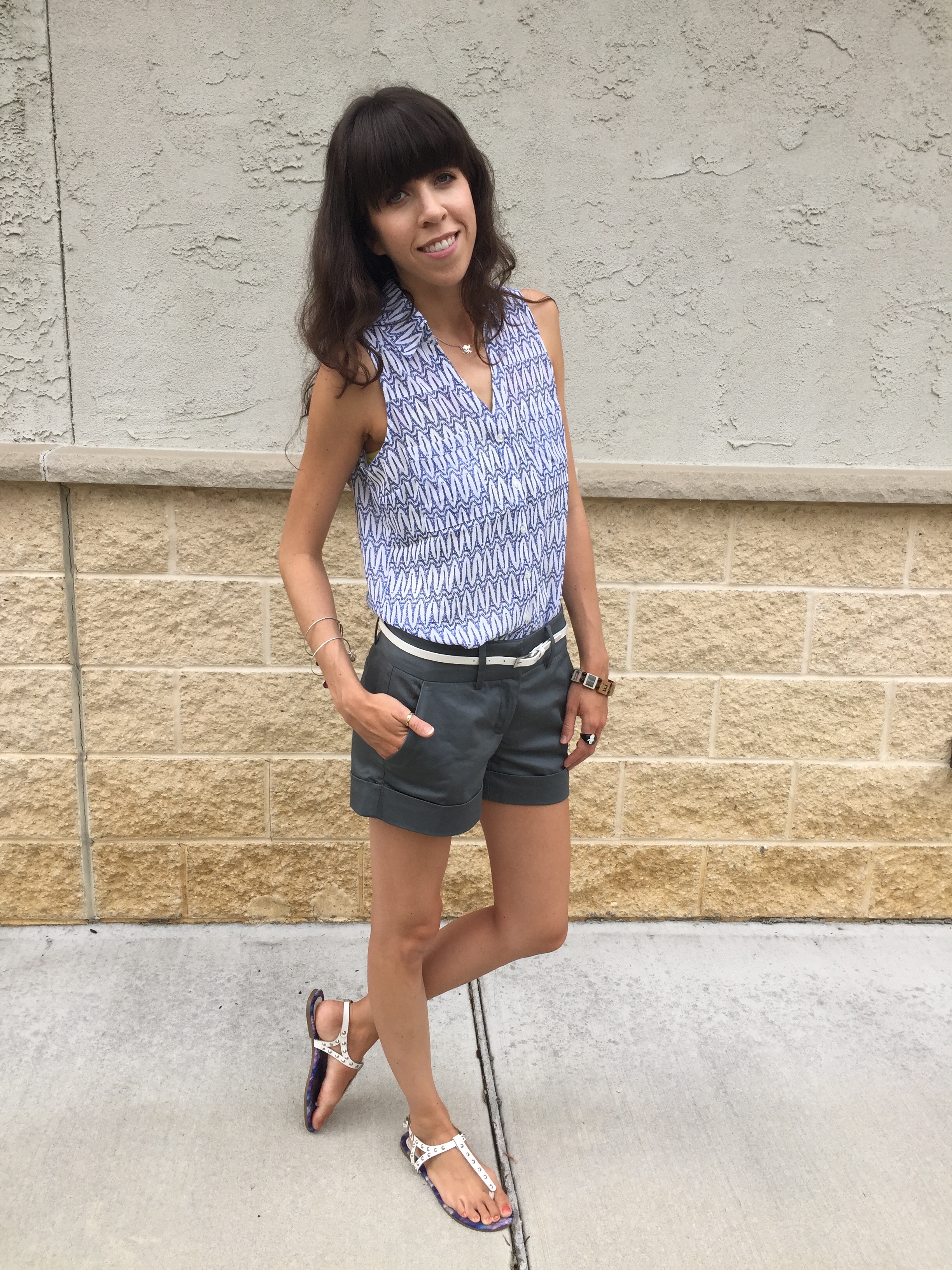 Sleeveless Blouse- Express
Shorts- New York and Company
Belt- Express
Sandals- Wild Diva Lounge
-Caroline 🙂